With an appealing combination of Revolutionary-era history, artsy neighborhoods, and ample greenspace, Philadelphia is well-suited for retirement living. There are well over 100 active adult communities in the city and surrounding suburbs. There are well-established condo buildings right in the heart of the city, new single-family homes in prestigious neighborhoods, and everything in between.
There's plenty more to like about the Philadelphia area, besides the wide choice of housing options. The state provides public transportation in every one of its counties, with fixed-route buses and subways. Many people who live in the city don't own cars, and those living in the suburbs can use public transportation or drive.
Philly also has top-ranking hospitals like the Penn Presbyterian Medical Center, Thomas Jefferson University Hospital, and Wills Eye Hospital. Retirees are also drawn to Pennsylvania because of its tax structure. Retirement income (like Social Security, IRAs and 401(k)s) aren't taxable in PA.
If you're in the market for a new home in this part of the state, look no further than the list below. Here are six new 55+ communities in the Philly area that are worth considering.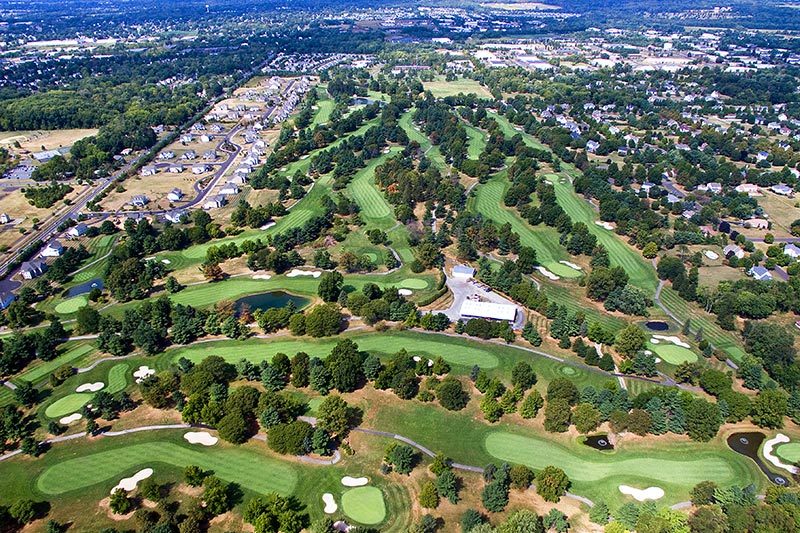 Slated for just 21 attached homes, Rose Pointe offers homebuyers privacy and low-maintenance living. The community is located about 40 minutes outside of Philadelphia in the upscale neighborhood of Warminster.
County Builders broke ground on this property in 2021, and offers three floor plans with two to three bedrooms, two-and-a-half baths, lofts, covered terraces, gourmet kitchens with stainless steel appliances, and attached two-car garages. Options include dens, sunrooms, and mudrooms. The community's homeowners' association (HOA) fees will provide for lawn care, trash pickup, and snow removal.
Warminster has all the modern conveniences that 55+ homeowners need, like nearby grocery stores, drugstores, fitness centers, and beauty salons. Golfers have the choice of several courses nearby, including North Hills Country Club and Five Pounds Golf Club. Outdoor parks in the area include Warminster Community Park and Kemper Park. The area also has casinos, antique shops, zoos, nature centers, and music venues.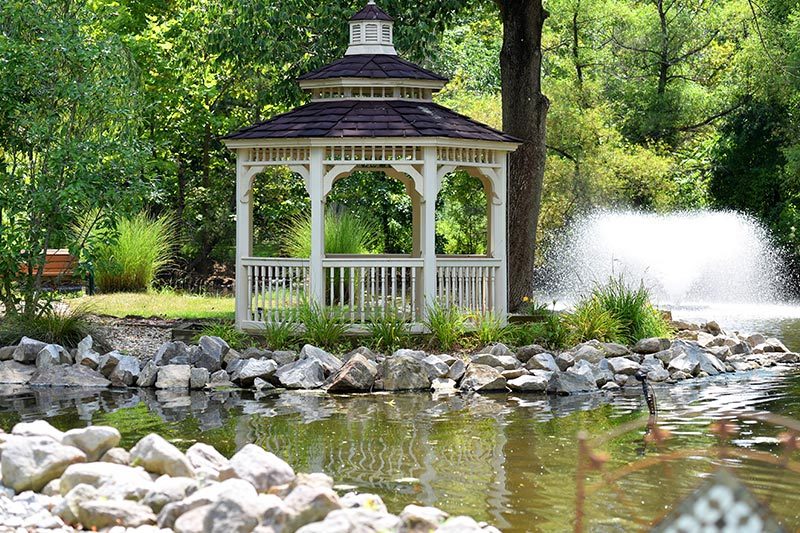 In a charming suburb in Montgomery County, this gated 55+ community offers 496 new attached and single-family homes as well as resort-style amenities. Regency at Waterside has four home collections with a total of 23 floor plans. There's also an HOA that provides community services.
The Liberty and Endeavor townhomes range from 1,949 to 2,202 square feet with two to three bedrooms, two to four baths, and two-car garages. Upgrades may include front porches, two-story kitchens, and full master bathrooms with walk-in showers and dual sinks.
The Providence and Union single-family homes are sized from 1,726 to 2,201 square feet and offer two to four bedrooms, two to four bathrooms, and one- to two-car garages.
As for those amenities, residents will be able to take advantage of the 10,000-square-foot private clubhouse, with its pools, fitness center, and sports courts. Additional perks include pickleball and bocce ball courts, a dog park, and scenic ponds and lakes on the grounds. Once things are up and running, there will be organized lifestyle and activity groups to participate in as well.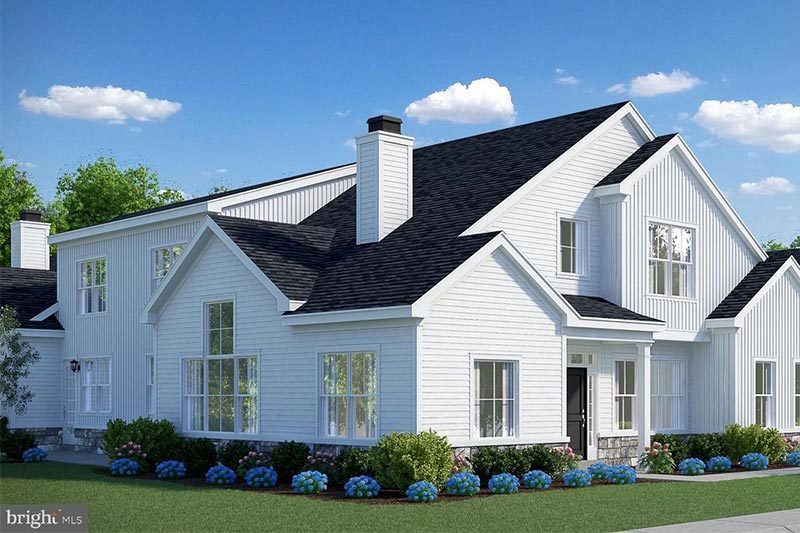 Close to Philadelphia and Central New Jersey, Yardley Preserve is in a highly desirable area right along the Delaware River. This 55+ community has bocce ball courts, plus an HOA to take care of certain maintenance services. Yardley Preserve will have 44 new attached homes when construction is complete.
The four models each have two stories, range from 2,669 to 2,755 square feet, and feature three bedrooms, two-and-a-half bedrooms, and two-car garages. Upgrades may include first-floor owner's suites with en-suite bathrooms, built-in shelving, wet bars, patios, and high-end gourmet kitchens.
Another terrific thing about this neighborhood is its Bucks County location. As one of the most sought-after locales in the state, it offers countless attractions like the charming town of New Hope, the Bucks County Playhouse, covered bridges, and more than 7,000 acres of county parks to explore. The Yardley Country Club and Oxford Valley Public Golf Course are both short drives away. Also, there's a ShopRite, Costco, and CVS nearby.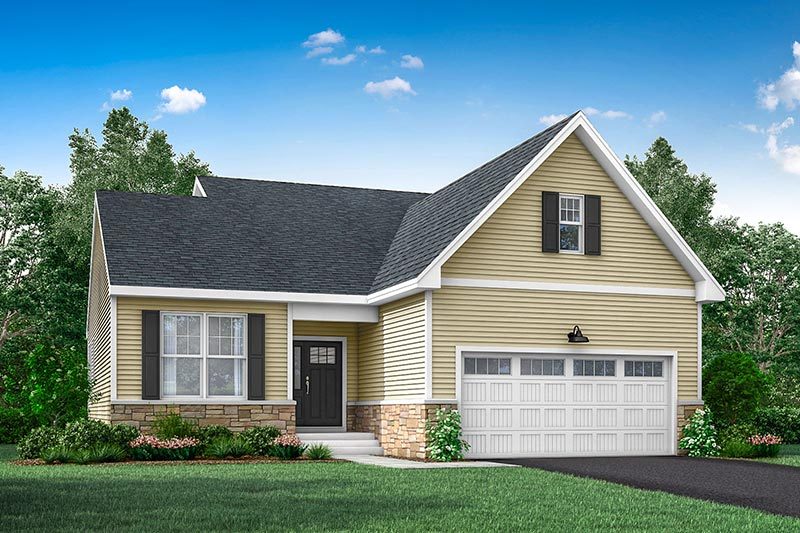 Here's the perfect small 55+ neighborhood for homebuyers seeking new construction single-family homes. Meadows at Hillview will have 91 thoughtfully-designed homes as well as community amenities.
The floor plan information has not been released as of yet, but Lennar Homes offers their Everything's Included® package for these homes, which features basement waterproofing, smart home accessories, and custom cabinets. You can also expect to find well-appointed features like hardwood floors, quartz countertops, stainless steel appliances, and ceramic tile in these modern homes.
The community's HOA fees cover lawn care, snow removal, and common area maintenance. Plans also call for a new clubhouse, with a ballroom, a game room, and a multipurpose room.
Coatesville is about 45 miles west of Philadelphia, and it has grocery stores, pharmacies, fitness centers, and other services readily available. It's also close to Main Line Health's Paoli Hospital, the Brandywine River Museum of Art, Honeybrook Golf Club, and the Philadelphia Zoo.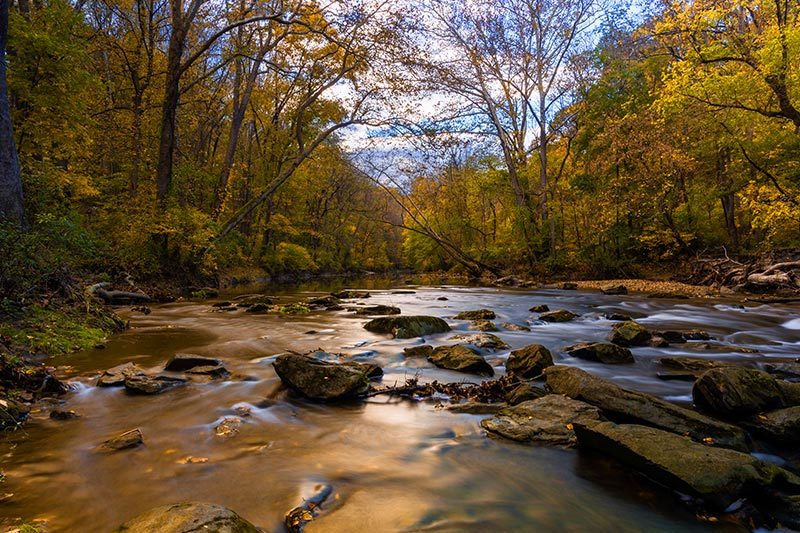 Now is a great time to check out Preserve at Marsh Creek, which is being built by McKee Builders right in Chester County. Their plans call for 270 new attached and single-family homes, plus impressive amenities that cater to active adult lifestyles.
The Heritage Collection ranges from 2,214 to 2,704 square feet with three to four bedrooms, two-and-a-half to four baths, and two-car garages. You'll be pleased to see that many offer upgrades like basements, second-story lofts, oversized master suites, and gourmet kitchens. The Regency Collection ranges from 1,910 to 2,566 square feet, with one- and two-story floor plans that provide two to five bedrooms, two to three baths, first-floor maters suites, gourmet kitchens, formal dining rooms, and two-car garages.
Preserve at Marsh Creek's amenities include a welcoming clubhouse with a resort-style pool, sports courts, gathering rooms, and a fitness center. There's also pickleball and bocce ball courts, a fire pit, and a dog park. Once more residents have moved in, lifestyle groups and other community events will be organized. The community's HOA fees cover lawn care, snow removal, and common area maintenance.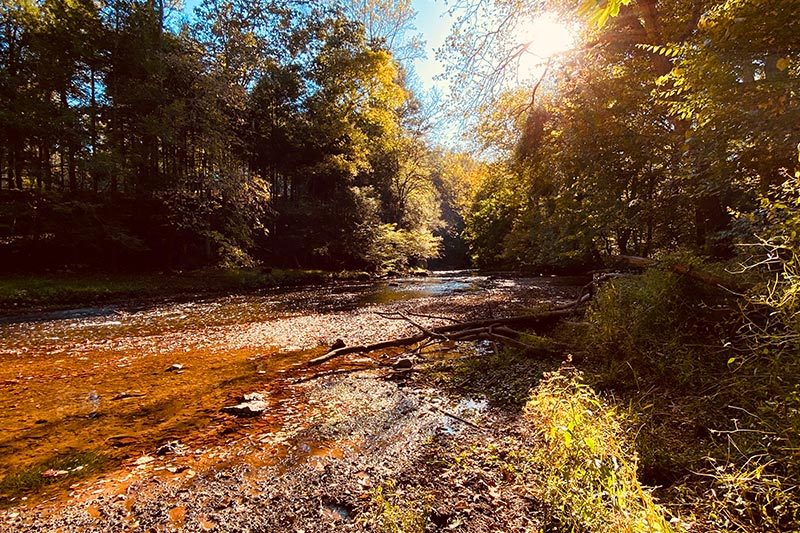 West Grove is about an hour outside of Philly, but only half an hour from Wilmington, Delaware. This small town is also home to Big Elk, a 55+ community designed for 189 new attached and single-family homes.
The three attached villa-style models range from 1,889 to 2,680 square feet with three bedrooms, two-and-a-half baths, two-car garages, sunrooms, covered porches, and generously sized owner's suites. The single-family homes range from 2,033 to 3,014 square feet with one- and two-story floor plans, two to three bedrooms and bathrooms, and options like gourmet kitchens, finished basements, and morning rooms.
Plans are also underway for a new community clubhouse, with its own fitness center, media room, and outdoor pool. Big Elk's HOA fees cover lawn maintenance, trash pickup, and snow removal.
Located in Chester County, West Grove is perfectly situated near Penn Medicine's Chester County Hospital, Inniscrone Golf Club, and Harmony Park. There are many shopping and dining options on nearby Baltimore Pike and Gap Newport Pike.