Dave Schreiner, a former Del Webb executive, has over 20 years of experience planning, developing and operating active adult communities. His work has given him unique insight into the challenges and rewards of active adult living. Dave currently is a Principal with Mature Market Strategies consulting firm. Please post any questions to Dave in the comments section at the bottom of this article.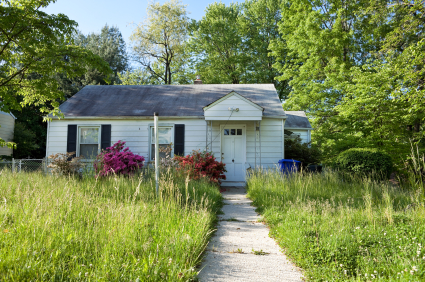 Remember the last time you moved your sofa and discovered how the carpet had faded? Or perhaps you've recently replaced your 20-year-old boob tube with a current LED model and sit in awe as you watch the stunning clarity of Dancing With The Stars. The fact is, things change over time but the change can be so slow that it can be imperceptible in the short run. Unless you carefully inspect your situation and contrast it to a contemporary version, you may be living a steadily eroding lifestyle without even realizing it.
Most people who consider a relocation today face the daunting challenge of selling a home in which they've spent many wonderful years. Sure the home seems to work but just like some of my old suits, it just doesn't fit well anymore. All those bedrooms were great places for the kids to jump on the beds and write on the walls. But now they are just hardly used guest rooms with lots of pee wee soccer trophies to dust. That formal living room with the good furniture hasn't seen a seat print in months. It now seems as if the climb up to the master bedroom is about as long as the trek to the top of the Washington Monument.
New homes in lifestyle-based communities are designed for how you live today. Spaces you use everyday like the family room, kitchen and master bedroom are larger, better fitted and located on the main floor. Breakfast areas are positioned toward the best views. The formal home areas are often still included but with a smaller, yet flexible footprint. For instance, many new home dining areas expand to accommodate the large dining table you'll need when the family gets together for Thanksgiving. Many homebuyers find that their new home lives larger but is actually smaller.
Homebuilders today are very resource conscious. Water conservation, energy efficiency and recycling are common design practices. Consider the rooms you heat and cool today that you don't use, those drafty single-paned windows, the dripping faucets, your 15-year old low efficiency HVAC system, the thirsty lawn you water, cut and fertilize, and that peeling wood trim you wish you had the energy to paint. Simply put, new homes today can be tailored to fit your lifestyle and that custom fit will be more comfortable and cost less to operate.
Your home is much more than a house. To quote Bill Pulte, "A home is a house on a lot in a community". Your satisfaction with your house has much to do with the neighborhood in which it is located. Over time neighborhoods evolve. A resale shop replaces the corner grocery. Those great neighbors buy a motor home and take off to follow the Rolling Stones tour. Little Billy who used to watch your spunky spaniel is now a junior at State University. And how long has that streetlight out front been broken? Just when you get to a point where you have the time, do you have the friends available to share your experiences?
Sometimes your old house is well - just old; just when you are getting your second wind.