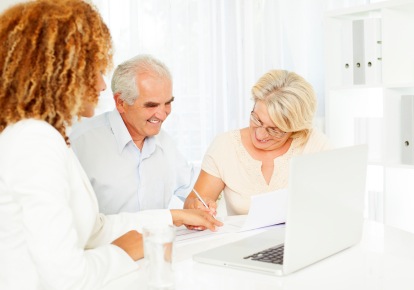 There are several theories when it comes to the best time for selling your home. Some people swear by listing during the busy spring market, others prefer selling in the summer months and some even claim the best time is during the cold of winter. While real estate will sell year round, there are some seasonal things to consider when choosing your time to list.
Above all else, the best time to sell your home is whenever you feel ready to move. You don't have to wait for a certain time of year to have a successful sale. That means, the first step to setting a list date is considering how the timing will work with your own plans. If you want to time your move around your retirement, a family event or buying a home in a new community, go ahead and list your home to match that time frame.
That isn't to say that the real estate market stays the same throughout the year. There are differences that come with the seasons, and those trends may be different from one region to another. In most places, spring and early summer tend to be a real estate busy period, as families with children want to time their moves around the school year. However, there are a large number of homebuyers who do not have children or who do not mind moving mid-year.
Remember that real estate is a matter of supply and demand. While there tend to be more buyers in the spring and early summer, there are also more homes coming onto the market. By listing during this time, your home may be competing with many others in the same area. On the other hand, there may be fewer buyers during the winter months, but those buyers tend to be more serious competing for fewer homes on the market. Whether you sell at the height of spring or in the cold of winter, you only need one right buyer to have a successful sale.
While some people may not want to move during the winter holidays, that doesn't stop them from buying in the weeks leading up to them. Listing your home in mid-December will still catch the eye of serious buyers, while listing just after the first of the year may be the perfect time to find a buyer who has just resolved to make a move.
When you are considering selling your home, the best thing to do is meet with a local real estate professional. She will be able to assess your home's value, report on your current local market and help you choose a list date that will fall in line with your plans to move.