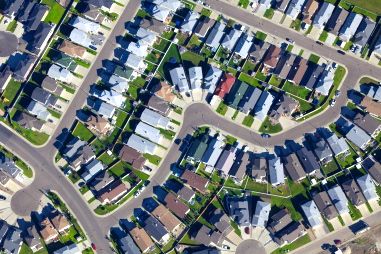 When it's time to retire, many active adults want to downsize. A smaller home is easier to maintain and that means more time to enjoy life. But does downsizing the family home have to mean giving up a spacious yard? And does the size of your home site even matter?
A Matter of Preference
Like other aspects of choosing a home, the size of your yard is largely a matter of preference. Some people want plenty of outdoor space and others would rather not have to deal with the extra upkeep. Many active adult communities try to find a balance by having lots which offer some outdoor space while including landscaping and lawn maintenance as part of the monthly homeowners' fees.
Yet, there can certainly be drastic differences in lot size from one community to another. Trees, shrubs and flower beds all add to the beauty of the home, but they also create more work. Leaves will have to be raked, shrubs need trimming and flower beds require weeding, mulching, and planting. Those who are sick of keeping up with yard work may be happy to find a home which sits on a small lot and comes with landscaping services. For them, the only downside to this arrangement might be losing some of the privacy which comes with a larger yard.
When home sites are small, neighbors may feel like they are not alone when using their patios or lanais. Many homebuilders try to create more privacy through home designs which place outdoor living areas on a more secluded part of the house, but there are communities where residents can easily wave to their neighbors—or even carry on a conversation—from their patios.
Before buying or building a home, it's important to think about the positioning of any outdoor areas and how important privacy is to you. There are also active adult communities which do offer large home sites with plenty of private outdoor living space. However, these large lots usually come with a premium price tag. Large home sites are more expensive to buy and to maintain.
Consider the Landscaping
Landscaping services may not be part of the monthly homeowners' fees, and, if they are, they can be quite pricey. There are ways that nature lovers can purchase a home that offers scenic views without extra yard maintenance. Home sites which back up to golf courses, lakes or wooded common areas let homeowners feel like their home sits on a more spacious lot—without actually having responsibility for the land. Some developments also offer community garden plots for those who enjoy gardening but aren't able to do so in their own yards.
We'd love to hear from you. When it comes to your home site, is bigger always better? Or do you prefer a smaller yard with little to no maintenance? What works for you, and what would be your ideal home site? Let us know in the comments below.