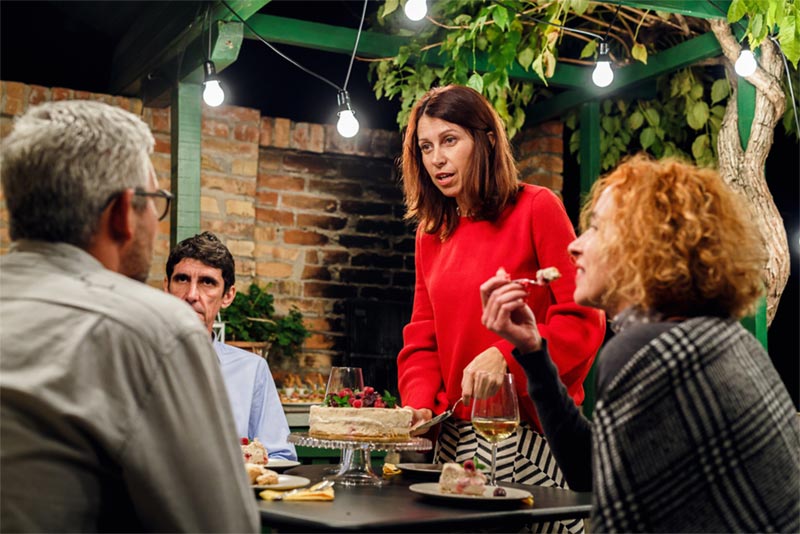 When many people first hear about "active adult communities" their first assumption is that these are places where people buy a home strictly for retirement. While it is true that many people who do live in this type of community are retired, the fact of the matter is that quite often more than half of the people who live in these developments are still working, whether it's part-time or full-time. This makes sense when you think that everything that makes an active adult community ideal for retirees, also makes it appealing to anyone who may be roughly age 55 or more.
The Benefits of Living in 55+ Communities While Working
Those benefits include more like-minded neighbors, leisure opportunities, group activities, fitness facilities, and plenty of options to help take care of yard work and other house upkeep demands. The word "community" can imply both a physical location and a less intangible, but equally important, sharing of common characteristics. In the case of active adult communities, both these dimensions of "community" apply.
The Needs of Working & Retired Residents Aren't So Different
Because these communities start with a specific target market definition in mind, they are usually able to easily address the concerns, wants and needs of the 55-plus active adult market. For people in this age group who are looking for a new place to call "home," the benefits of an active adult community are considerable. Just a few include:
Well planned locations
Floorplans that are ideally suited to this life stage and lifestyle.
A staff that is attentive to the specific needs of this age group.
All the pieces in place to make the new home decisions easier (designing, building, decorating, etc.)
More Options to Choose From Every Day
So whether or not you are retired, soon planning to retire, or are someone planning to work for many more years, an active adult community might make sense for you sooner than you think. Most have age restrictions in place that allow these developments to cater to a defined group of people. And, because this living option is growing by leaps and bounds, you have more excellent options to choose from every day.