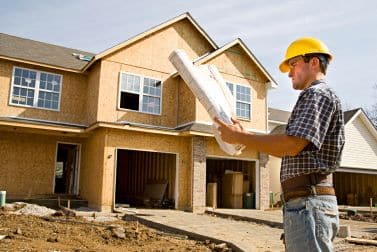 There's something to be said for main-level living. It's nice to be able to go about your day without climbing up and down a lot of stairs. Yet homes with two-story lofts or finished basements are becoming increasingly popular in active adult communities. What's the attraction?
Pros of Main-Level Living
Active adult communities are typically created for homebuyers aged 55 and older. Their homes often focus on easy, low-maintenance living and designs which make it easier to age in place while maintaining independence. For these reasons, active adult communities often feature condos, one-story attached villas, and ranch-style single-family homes. Fewer stairs are easier on the knees and back, especially when dealing with an injury or illness.
Alternative Reasoning
Visitors
However, many active adults still want plenty of space to entertain or pursue their favorite pastimes. After relocating, having a guest bedroom and bathroom may make it easier when family and friends come to visit. Some active adults even prefer to have at least two extra bedrooms to accommodate multiple guests during the holidays or other family gatherings.
More Room
Extra space also makes it easier to host parties and events, enjoy hobbies, or even start a home business. An extra bedroom can easily be converted into a home office, a media room, a music room, a sewing or craft room, a game room, or anything else.
Building Vertically
Some single-level homes offer open floor plans, which are ideal for entertaining, as well as three or more bedrooms, which can be used in many different ways. However, a one-story layout with so many rooms begins to take up a lot of land. That makes the home more expensive and, possibly, less cozy.
Separate Spaces
By adding a second-story loft or finished basement, active adults can enjoy the extra space they want while keeping those secondary rooms separate from the main floor. By keeping the master bedroom suite on the first floor, homeowners still enjoy the benefits of main-level living in addition to the extra space for guests and activities.
While these homes do have stairs, they aren't a requirement to reach the master bedroom. This typically means the stairs will be used less often, and they won't be as much of a problem when recovering from an injury or illness.
Younger Audience
Many active adult communities are also catering to younger homebuyers. Some have age restrictions as low as 40, while age-targeted communities allow residents of all ages. Younger active adults who want resort-style living may not be as concerned about climbing stairs.
Today's 55+ communities are more varied than ever before. They often feature homes in many sizes and styles, including both single-level and two-story designs. Whatever you prefer, you can find it in an active adult community.