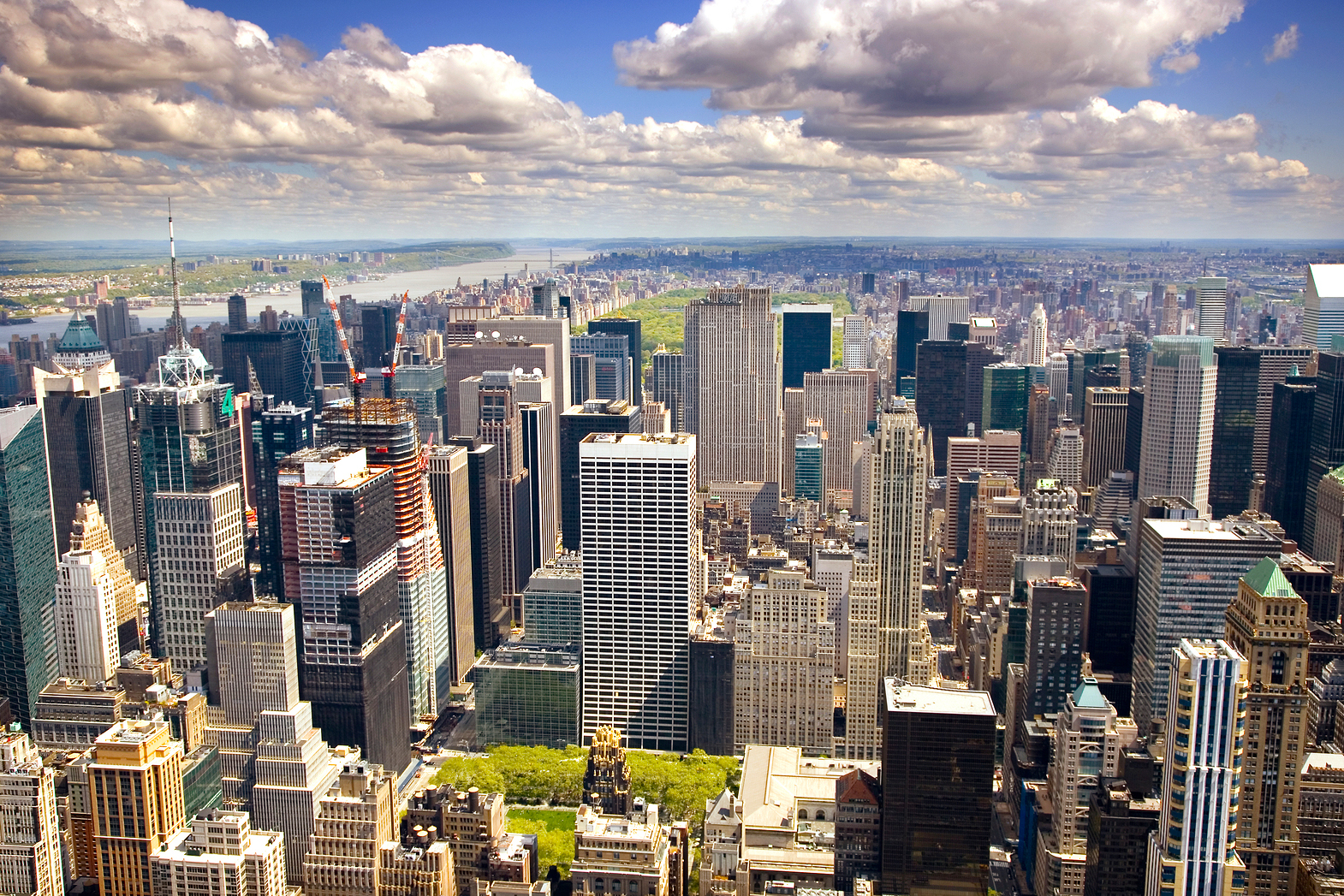 With the number of people aged 65 and better in the U.S. expected to increase to 55 million in 2020 and to 70 million by 2030, it's safe to say that the Baby Boomer demographic is on the rise and is setting new trends. Recent studies have shown that the vast majority of retirees prefer to age in place rather than relocate when they retire. According to a CNBC analysis of data from CoStar Group, a real estate information company, more than 80% of people 55+ in 17 major real estate markets who moved during the past seven years remained in the same county or state. So where are Baby Boomers aging in place? Read on below to find where retirees are staying put during their Golden Years.
According to the CNBC analysis, Los Angeles has seen an increase in residents over the age of 55 since 2010. With almost 500,000 of those residents preferring to age in place, retirees are opting to stay close to family and friends and their comfortable surroundings. LA not only has a wide range of attractions, entertainment, dining, amenities, and medical facilities, it also has a great selection of active adult communities throughout the area. Cities like Torrance, Redondo Beach, and Rancho Palos Verdes all have 55+ communities that allow residents to enjoy an active lifestyle with rich amenities and a vibrant social atmosphere.
Dallas-Forth Worth is the fourth largest metropolitan area in the U.S. and is the second metro area from the report analysis to see an increase in the 55+ demographic. This region attracts retirees because it offers everything from golf courses and urban nature preserves to major sporting events and a lively music scene. Active adults can find numerous age-restricted communities in the area such as the massive 7,200-home Robson Ranch in Denton, Frisco Lakes in Frisco, and The Legends in Flower Mound.
New York City was third on the list with the majority of 55+ residents choosing to age in place near the Big Apple. New York City is rich with culture, attractions, and entertainment and is known as "The City that Never Sleeps" because it is constantly on the move. Retirees in this urban city center will have endless options for 55+ communities as well as activities and social events. NYC is also a highly walkable city and provides easy access to mass public transportation throughout, making it easy to get around without having to drive a car. There are several communities just a short distance from New York City on both Long Island and around Carmel.
The Houston area is a large, multicultural gem in the state of Texas that has been attracting Baby Boomers for years. Houston is known for its shopping and dining scene as well as top-quality major league sports teams and variety of artistic and cultural events. Retirees love the area's urban sophistication that is also affordable and easily accessible to other nearby towns. Houston has seen an increase in new construction 55+ communities in order to meet the growing demand of Boomers. Buyers can choose from new and resale homes at various 55+ communities like Del Webb Sweetgrass in Richmond, Bonterra at Cross Creek Ranch in Fulshear, Del Webb-The Woodlands, and Wellspring at Tamarron in Katy.
With more than 40 active adult communities, the Chicago area has a great selection of new and resale homes that provide retirees with an active and social lifestyle. As retirees prefer to age in place in this market, developers are constantly trying to figure out how to meet this growing demand to cater to the active adult lifestyle. Luckily, retirees can choose from a variety of 55-plus communities located throughout the Chicagoland area such as Sun City Huntley, Saddlebrook Farms, Carillon, Lago Vista, and Carillon at Cambridge Lakes, which are all within driving distance to the superb attractions and entertainment found in the Windy City.