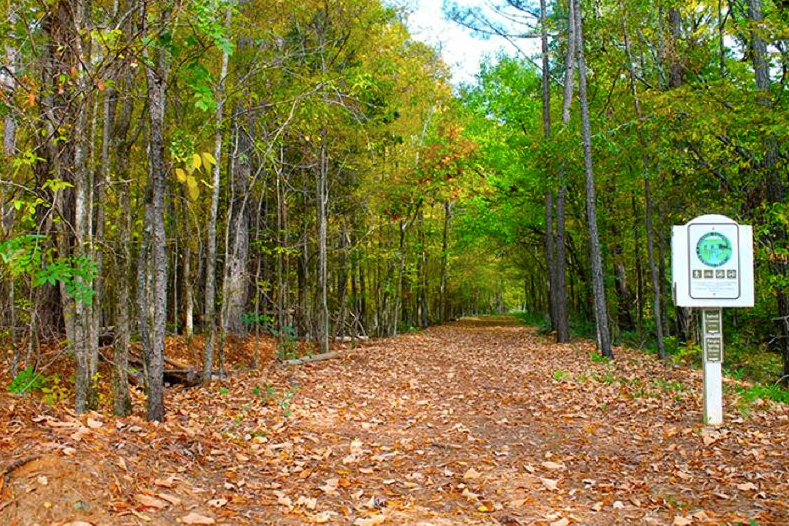 While many communities take pride in flashier amenities, the humble walking trail remains a favorite among active adults. Spending time outdoors is essential for many to stay in good health and in good spirits, so communities that offer a degree of preserved natural space are often sought after.
The Benefits
Not only are walking trails a central element in leading an active life, it's actually the most sought-after amenity among active adults. Medical experts recommend aerobic exercise for staying healthy at any age. Aerobic exercise, which includes walking, jogging, or biking, increases your breathing and heart rates, thereby working out your heart and lungs and keeping these essential systems strong. While this can be achieved in a fitness center, there are many added health benefits to exercising outdoors.
A growing body of research is showing how interaction with nature can improve our physical and mental health. Spending some time outdoors can help lower high blood pressure, improve respiratory functions, help prevent heart disease, and ease anxiety or mental fatigue. Sunlight is also a great source of Vitamin D, which helps your body maintain healthy bones, strengthen your immune system, and regulate insulin levels. Getting away from the noise and distractions of the modern world and onto a trail can help with concentration as well, allowing you to refocus on what's important to you.
Communities with Trails
The Meadows, a burgeoning master-planned community in Castle Rock, CO, has allotted plenty of space for parks and open spaces with over 24 miles of trails for enjoying the fantastic mountain views that Colorado is known for. The Patios at The Meadows is the development's active lifestyle community, which is just north of the Ridgeline Access Trail that winds through 370 acres of open space.
Surrounded by state park land, Savannah Lakes Village in McCormick, SC is another active lifestyle community with some great walking trails. In addition to hosting a wealth of outdoor space around Lake Thurmond, the community is adjacent to Baker Creek State Park. While the community also includes a recreation center and golf club, Savannah Lakes Village's natural environment is the main attraction for many residents.
Whether going for a morning run or an afternoon stroll, time spent outdoors can be a healthy boon to an active lifestyle that can also elevate your mood. Don't count out the walking trail when deciding on a community to call home.