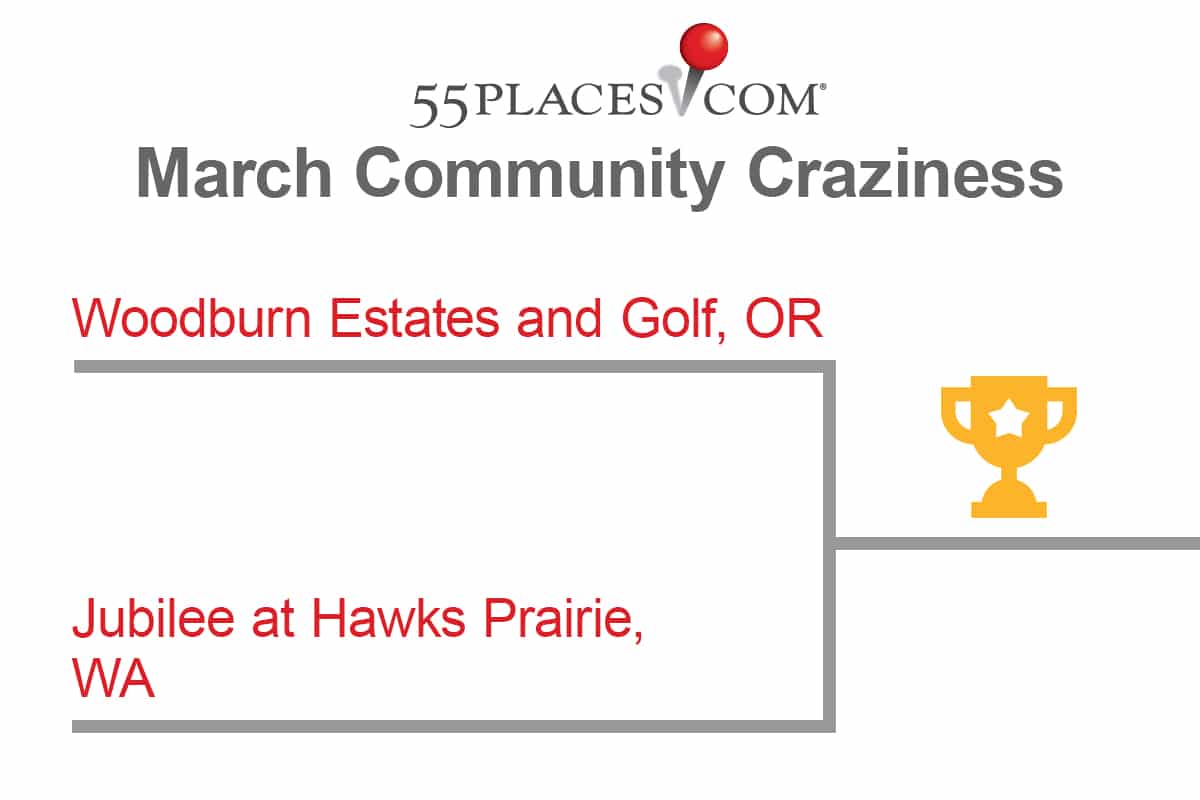 Welcome to the first annual March Community Craziness competition. Think that your community is a cut above the rest? Are your community's amenities simply too good to ignore? Has moving to your community changed your life? Each day we will feature at least one community matchup. When your community (or a community you know well) is featured in a showdown, cast your vote by clicking on the poll below. After you vote, you can tell us what sets your community apart by leaving a review on the community page. In the event of a tie, the winner will be decided by whichever community has the highest number of unique pageviews. The contest will be in the bracket style and will work just like any other major sports contest, with the winner of each round facing off against the winner of the next round. Disclaimer: Reviews are subject to approval and may be edited for clarity and accordance to company policy.
Which Community is Your Favorite: Woodburn Estates and Golf, OR or Jubilee at Hawks Prairie, WA?
Situated in the scenic Willamette Valley, Woodburn Estates & Golf in Woodburn, Oregon is an established active adult community that welcomes residents aged 55 and better. All homeowners have complete access to common areas, a clubhouse, golf course, in addition to other facilities. The showpiece of this community is the private 18-hole golf course and residents frequently organize golf tournaments. However, there is a large variety of other recreational pursuits and activities open to all.
Jubilee at Hawks Prairie in Lacey, Washington is a resort-style active adult community open to those aged 55 or better. The natural beauty of the surrounding area includes spectacular views of Mt. Rainier and the Puget Sound, which is only a couple of miles away. Amenities are plentiful in Jubilee at Hawks Prairie and are centered around the spacious Jubilee Lodge clubhouse. Residents can take advantage of the many on-site amenities and also enjoy reduced rates at the adjoining Golf Club at Hawks Prairie, which boasts two championship 18-hole courses. With an abundance of activities and social clubs, as well as a full-time activities director, Jubilee at Hawks Prairie is designed to offer residents an active, satisfying lifestyle.