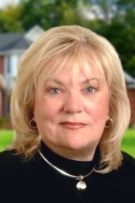 Carol Gumpper
ERA Central Levinson
Lic. #9135360 (NJ)
Carol is a full-time Realtor with over 20 years of experience. She has assisted hundreds of people with the purchase of their dream home and the new adult lifestyle they are looking for. In 2013, Carol was the top agent in her office, and ranked 6th of all ERA agents in New Jersey.
Carol was very knowledgable and went out of her way to be helpful and available to me
July 22nd, 2019
I am very satisfied with the service Carol has provided. I would definitely recommend her to friends and family.
July 27th, 2018
Carol is very knowledgeable, attentive to our requirements, patient and great rapport. I would definitely recommend her.
July 20th, 2018
Showing 1 - 3 of 12 reviews