People near or beyond retirement age find themselves with many living options. And it can be overwhelming to try to figure out the best place for you or your loved one. One of the most popular housing options for people in this age group are 55+ communities. People often confuse 55+ apartments or condominiums with assisted living facilities or those that employ staff to help with the activities of daily living.
55+ communities are actually quite different from assisted living units and standard apartment communities. 55+ facilities allow individuals and families with people over the age of 55 to live independently. They provide numerous amenities that keep them active and engaged without having to worry about home ownership and maintenance.
Although these facilities greatly differ from standard apartment communities, four of the most important differences between 55+ communities and regular apartments include:
1. Who Can Live There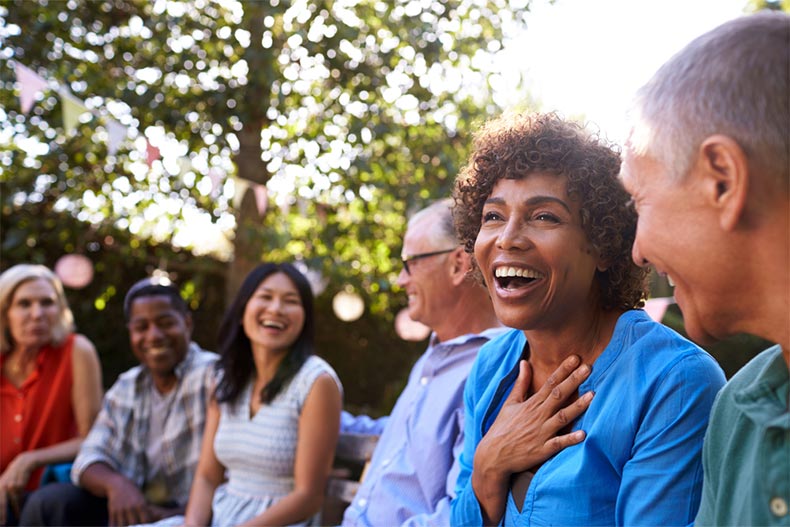 55+ communities, for the most part, only allow residents above the age of 55 to move into the facility. Other apartments, in contrast, don't have age restrictions. As a result, you may end up sharing a wall with young adults that like to throw parties or a family with kids working through their terrible twos.
Most 55+ communities allow families to move in that have at least one person in the household above 55. In most cases, any children that will be living on the premises must be above the age of 18.
55+ communities allow visitors to stay in the community with you. However, there may be limits to how long young children can stay. Some communities may also allow you to bring pets, like dogs, cats, birds, or rabbits. But others may not allow pets or animals of any kind.
Standard apartments also have varying policies about visitors and pets. Be sure to check out their policies before signing a lease or purchasing a condo.
People Closer to Your Age with Shared Interests
Many people over the age of 55 purposely seek out 55+ communities because they want to be surrounded by people their own age who are more likely to share their interests. It is much easier to make friends and find others to play golf or cards with when everyone in your community has reached a certain age. Many communities offer group activities, like book clubs, tennis leagues, or exercise classes, which make it even easier to connect with others!
2. Associated Costs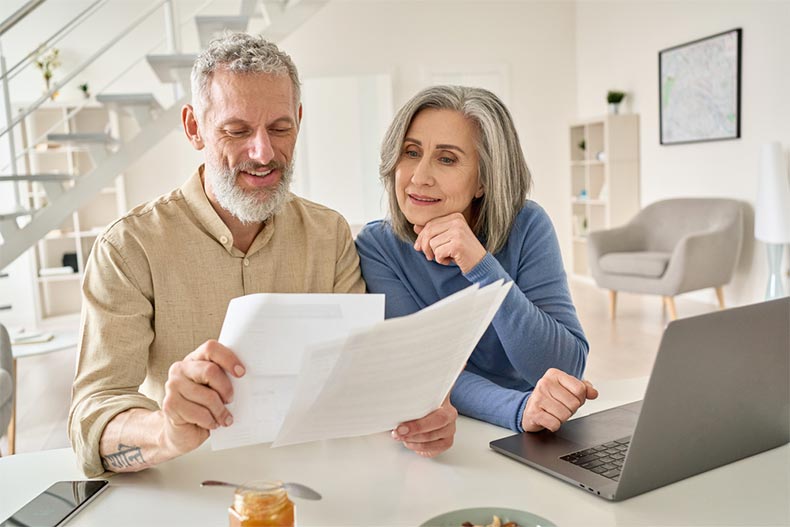 One of the biggest appeals of 55+ communities is their associated costs. These tend to be far lower than those of standard apartments. If you have looked online at apartments and 55+ communities, you have probably noticed that 55+ properties charge at least a few hundred dollars less per month for rent, or several thousand dollars less for condominiums, than regular communities.
This mostly has to do with the fact that there is less competition for these properties. A smaller pool of candidates can apply for a space, which is excellent for your bottom line!
Many 55+ communities also include utilities in monthly rent. That means you don't have to worry about paying several separate bills for trash, recycling, water, sewage, and electricity. This can help you save money every month, and it can drastically reduce the amount of time you spend figuring out your bills and writing checks.
Even if a 55+ community doesn't cover utilities, your utility costs are likely to be much lower than they would be in a full house or large apartment.
Finally, standard apartments may be able to charge extra fees for units that are accessible for those with mobility issues and disabilities, or they can charge fees to make standard apartments into accessible units. 55+ communities, on the other hand, are often built to be accommodating, including grab bars, level walking surfaces, and more.
Additionally, almost all 55+ units are located on the first floor. So you won't have to deal with stairs when bringing home loads of groceries or taking out the dog.
3. Amenities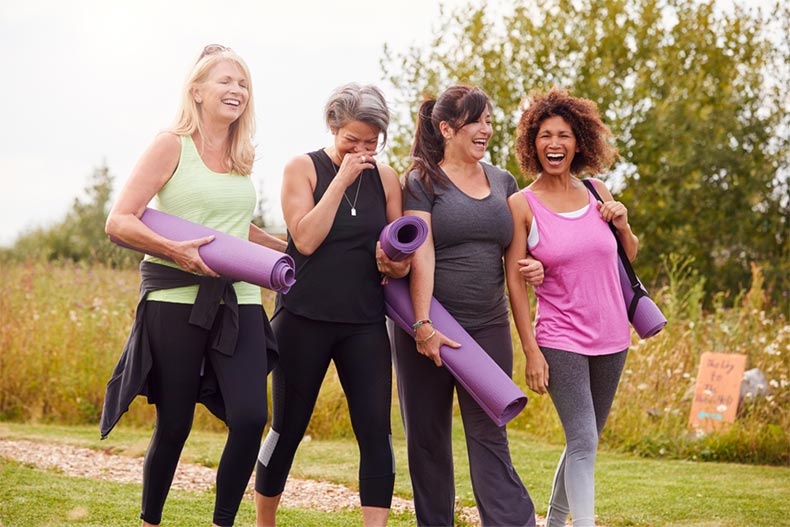 The amenities offered at 55+ communities often differ greatly from regular apartment or condo complexes. Most 55+ communities, for example, employ a team of security guards that ensure trespassers do not enter the premises. This keeps the community safer and more secure. And it can give residents and their families peace of mind morning, noon, and night.
Other amenities that are typically offered in 55+ communities include:
Group events and activities
Tennis courts and swimming pools
Emergency call systems
Social areas
Salons or barber shops
Libraries
Computer rooms
Activity areas
Step-in showers
Lit and maintained walking paths
Of course, not every 55+ community is the same, so it's best to do your research and carefully compare amenities offered at both regular apartments and 55+ communities. Before doing a widespread search of 55+ communities, make a list of the amenities that are most important to you. This can help narrow down your list, and make it far easier to find communities that check all of your boxes!
4. Maintenance Responsibilities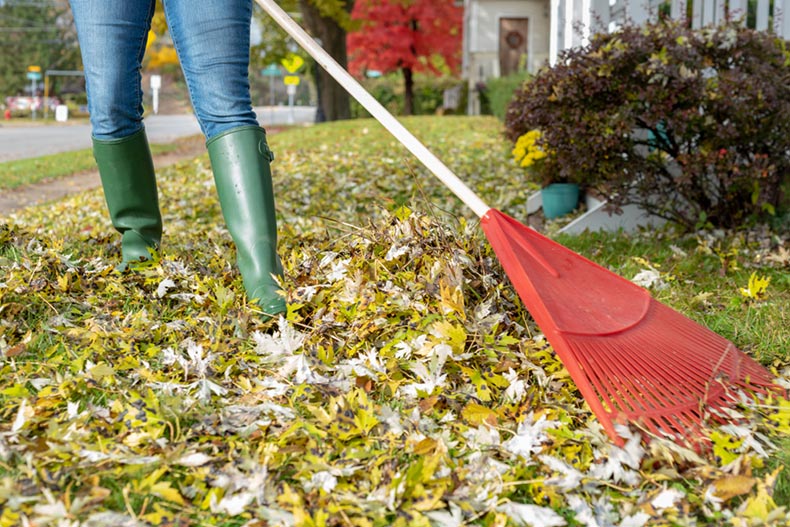 When you choose to live in a 55+ community, you can enjoy living on beautiful grounds without having to do all of that work yourself. In contrast, many apartment complexes and rental houses require residents to do at least some of the maintenance around their home, including shoveling sidewalks, mowing the lawn, and replacing small fixtures when the need arises.
If you would rather not worry about shoveling or salting a sidewalk in the dead of winter, or you are no longer capable of raking leaves in the fall, you may want to consider moving to a 55+ community.
Interested in a 55+ Community?
Each type of facility, whether a 55+ community or standard apartment complex, comes with its own set of pros and cons. What works best for one individual might not be the right choice for another. If you'd like to explore 55+ communities in your area, please visit our website to use our advanced 55+ community search tool.