Laguna Woods Village - Laguna Woods, CA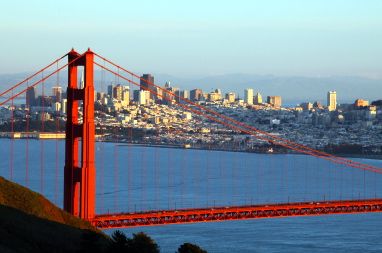 Overview
California is one of the most popular retirement states in the country. With a climate that is diverse as the people, California has long been a favorite among retirees. The list of 55+ communities in CA is a smorgasbord of 55+ living options offering just about every type of climate and lifestyle options imaginable. For retirees seeking 55+ active adult communities in California, the list of best places to retire in California is quite extensive.
There are more than 80 active adult 55+ communities in California that offer amenity-filled clubhouses, golf courses and organized social activities. Additionally there are several dozen smaller scale 55+ age-restricted California communities that offer low-maintenance adult living without the amenities and lifestyle options. Many of the best places to retire in California are very affordable despite what many people believe.
Climate & Geography
California's climate varies widely, from the Mediterranean-like retirement communities in San Diego to the subarctic climate retirement communities in Northern California, depending on latitude, elevation and proximity to the coast. California's climate is typically warm with dry summers and mild, wet winters. Farther inland, summers are hot and dry, and at higher altitude the weather is more typical of a four-seasons cycle with cold, snowy winters. Retirees in California can choose from the warm beaches of the Pacific coast to the snowy, cool escapes of the Sierra Nevada.
California is bigger than 85 of the smallest nations in the world. San Diego and Los Angeles are two of the most populated cities and Los Angeles is rated as the fourth biggest economy in the United States. California is also home to the largest county in the entire United States: San Bernardino County.
Recreation, Culture & Entertainment
California has a reputation as a haven for people with imaginative minds, and you can see this in its multifaceted cultural offerings. The state is home to many famous cultural institutions and national parks. There are many well-known colleges found throughout the state as well including University of California at Berkeley, Pepperdine University, Stanford University, University of California at San Diego (UCSD), University of Southern California (USC) and University of California at Los Angeles (UCLA).
California is mainly known as the "Golden State" but also referred to as "The Land of Milk and Honey," "The El Dorado State," and "The Grape State." Some popular attractions that active adults love exploring include Hollywood, Disneyland, Yosemite National Park, Alcatraz, Angel Island and the Golden Gate Bridge. California is home to many huge events such as music festivals, the Monterey Jazz Festival and the largest three-day rodeo.
California has the largest economy in the United States and leads it in agricultural production. California is also known for film production, food processing, petroleum, computers and computer software, tourism and aerospace. There is so much to do and see throughout this diverse state.
Cost of Living & Taxes
The cost of living in California varies significantly by region but in general, it is relatively high compared to other states. The cost of living tends to be higher in areas that are closer to the Pacific Ocean while the Inland Empire Area is a little less expensive. However, housing, gas, and consumer goods typically tend to be priced higher than the majority of other states in the U.S. California also has a higher minimum wage than most states.
California is a high tax state with some of the highest sales tax, personal income tax and corporate tax rates in the nation. There is a 7.5 percent sales tax, 13.3 percent individual income tax, 8.84 percent corporate income tax, and $1,426 property tax per capita, some of which are the highest rates in the nation.
Healthcare
California was the first state in the nation to enact legislation creating a healthy benefit exchange under federal health care reform. In 2014, most Californians will be required to have health insurance under Obamacare. The health plan choices offered by Covered California are as good as you can get in any marketplace, even if you are not eligible for a subsidy. California's 55+ residents love that the state is home to nearly 430 hospitals, 17 of which are nationally ranked.