Featured Post
The 100 Most Popular 55+ Communities for 2020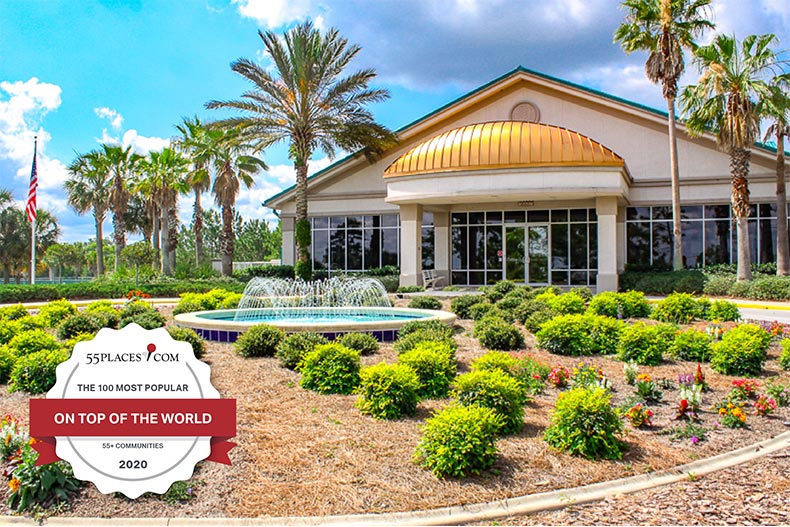 Every successive decade has brought new changes and new adaptations to what the retirees of the day want in a community. Here are the 100 most popular 55+ communities for 2020 based on 55places.com pageviews and saved communities through user accounts.
Latest Posts
If you have trouble finding a group to socialize with, picking up a hobby can be a quick fix. These 5 hobbies are sure to get you out there and socializing in no time!

The digital age came into being and now all generations have been shaped by the new and rapidly changing information age. Check out how the 21st century is changing hobbies for retirees.

Moving to an active adult community means more than just finding an affordable, low-maintenance home. Active adult communities offer a lifestyle that helps residents meet new people, make new friends, and try new experiences. Here's a sampling of just seven fun hobbies you're likely to discover at an active adult community.

With more than 50 active adult communities across the country, the Del Webb brand is one of the most prolific and trusted active adult community builders in the nation. As a division of Pulte Homes, Del Webb has set itself apart as a developer known for resort-style communities, active lifestyles, and luxury floor plans.

If you have a passion for writing or just enjoy writing in your free time, it might be useful to do it as a hobby when you are retired. Retirees have many options within the writing field such as blogging, travel writing, memoir writing, contributing to a local newspaper, and marketing.

The world of real estate is filled with legal jargon that seems almost designed to confused homebuyers. Deed restrictions are one facet of real estate that often concern buyers. This guide can help you better understand basic deed restrictions and know what questions to ask your real estate agent when considering a new home.

Emptying the nest or retiring and downsizing can lead to a lot more free time. If you're thinking of looking for a new hobby, here are some suggestions that will also help you save money around the house.

Retirement allows active adults a lot more time to spend on their passions and hobbies. Fortunately, as technology evolves and fads change, exciting new hobbies seem to appear every year. In fact, in just the past 20 years a variety of new ideas and activities have surfaced.

The Atlanta area is adding another premier 55+ community to its already impressive selection of 55+ communities. Cresswind Georgia at Twin Lakes in Hochston will be the third Kolter Homes community in the area and the second-largest in the state upon completion.

Following a grand opening in February, Del Webb has announced that the outdoor amenities at Del Webb at Lake Las Vegas are now open. As part of the master-planned community Lake Las Vegas, this community gives residents access to private 55+ amenities as well as the expansive amenities within the larger development.