Featured Post
The 100 Most Popular 55+ Communities for 2020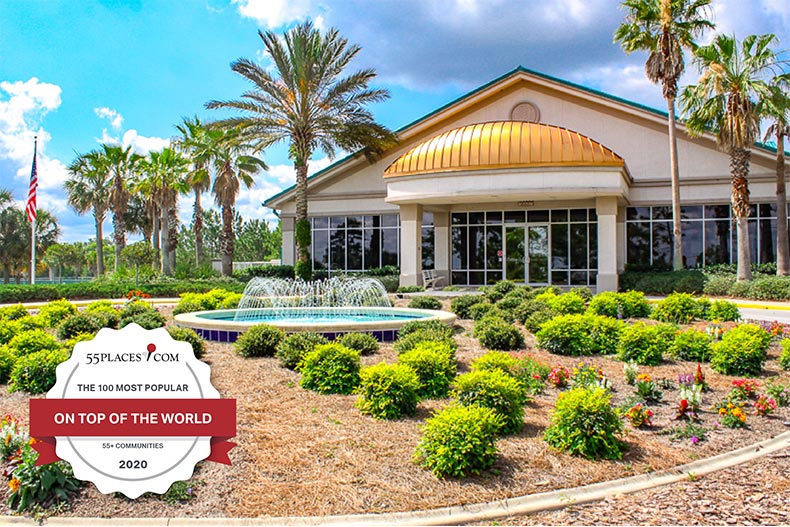 Every successive decade has brought new changes and new adaptations to what the retirees of the day want in a community. Here are the 100 most popular 55+ communities for 2020 based on 55places.com pageviews and saved communities through user accounts.
Latest Posts
Following a grand opening in February, Del Webb has announced that the outdoor amenities at Del Webb at Lake Las Vegas are now open. As part of the master-planned community Lake Las Vegas, this community gives residents access to private 55+ amenities as well as the expansive amenities within the larger development.

Those who are young at heart find the fun in anything and jump at the chance to try something new. This is as true at 65 as it is at 18, and staying young at heart can have a positive effect on your overall health. Here are 5 hobbies that can help keep you healthy and provide hours of personal and physical satisfaction.

Sometimes it's nice to reminisce about those memorable moments when you had the time to dedicate to a specific hobby you were passionate about. As an adult you probably forgot about it because you were too busy with work, family, bills, and other responsibilities that got in the way.

Heading into your retirement years doesn't have to mean the end of your income. Finding a way to earn some extra cash through your favorite hobby can help you ease into retirement and spend a little less of your hard-earned nest egg. It can also be a great way to stay active while pursuing a true passion.

Social distancing in the time of COVID-19 can lead to feelings of isolation and loneliness, but at Altis in beautiful Beaumont, California, residents are staying connected and engaged thanks to the help of fun virtual events, community games, and online classes.

Green Valley is the most affordable retirement area in Arizona for snowbirds. If you're not yet ready for a full-time move, you can rent out your home when you're not using it. The active rental market in Green Valley means that your property will earn you money instead of sitting idle.

When looking for a retirement destination, you may come across many communities that offer an active adult lifestyle. But what does an active adult lifestyle really mean? There are a few key elements you may expect to hear in most descriptions.

Retirement is a great time to get involved with volunteering. Volunteering lets you support your favorite causes, while also making new friends and trying new things. Best of all, helping others is a noble pastime that can be good for your own health and wellbeing.

Del Webb has a reputation for building comfortable, amenity-rich 55+ communities. In Florida there are four such communities already established, and another four coming soon. Read on to explore the best of Del Webb's tropical communities.