Featured Post
The 25 Best Value Active Adult Communities of 2020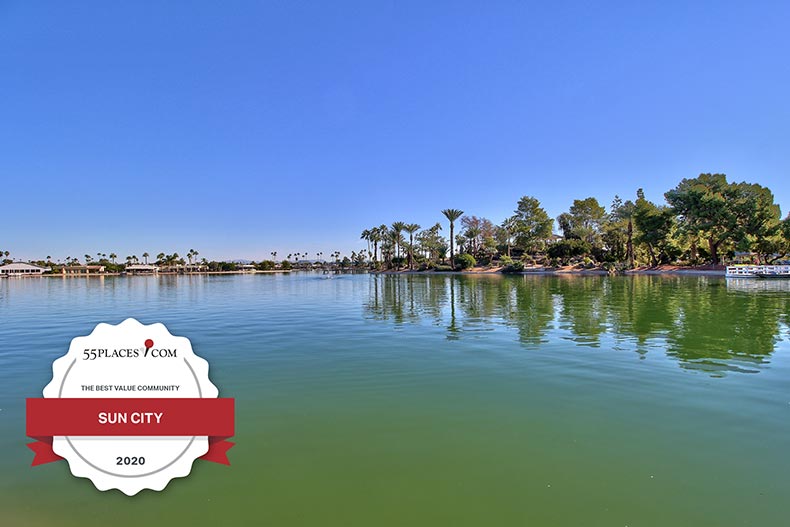 To find the best value communities, we looked at age-restricted and active lifestyle communities across the country to find out their home prices, state taxes, and cost of living. We compared this information to the amenities on offer, lifestyle options, home styles, and more. Here are the 25 best value communities of 2020.
Latest Posts
East Long Island real estate appeals to active adults, whether they choose a year-round residence, a vacation home, or a place for the summer. Although it's true that Long Island can be pricey, these 55+ communities offer affordable condos for sale. Read on to learn more about what they offer.

In Central New Jersey, you can find homes priced from under $100k up to the millions. Most active adults have budgets that fall somewhere in between this, and we've found some 55+ neighborhoods with homes priced in the $250k range. Read on to learn all about these four attractive, mid-sized communities.

Active adults interested in racquet sports like tennis and pickleball will want to check out the new construction homes for sale at Valencia Grove in Port St. Lucie, Florida. Not only are there 20 models and floor plans to explore with prices starting in the $200s, but there's also a modern racquet club which is now open.

By taking time to explore communities with plenty of happy homeowners, you get a sneak peek into life inside a neighborhood. We're sharing the top 25 best-reviewed communities on 55places.com. Whether you want to live near the beach or somewhere with mountain views, here are some of the country's highest-rated communities.

By having a final walk-through checklist, savvy homebuyers can come prepared for the final walk-through, ready to address any specific concerns or important considerations. Before closing on your home, take a careful look at the considerations described in this final walk-through checklist.

The homebuying process is truly a unique mix of emotions and legal obligations. Finding a home you love can be easy for some people, but the process of signing on the dotted line requires a careful, methodical approach. We've decided to demystify the process and help you better understand how to make an offer on a house.

With more retirees wanting to remain active during retirement, they're seeking communities that offer a walkable environment that will fit their lifestyle. If you love to shop and you want to be within walking distance of incredible amenities, check out these 55+ communities in Florida with on-site shopping.

Traditions of America at West Brandywine is holding a model grand opening on September 20, 2020. Perfectly situated about an hour west of Philadelphia in lovely Chester County, this new community is slated for 226 new single-family homes priced in the low to high $300s.

Active adults looking for new construction homes near historic Charleston, South Carolina are in luck. The popular Four Seasons at The Lakes of Cane Bay, located in Summerville, is now selling homes. Here's what you should know about the 55+ community.