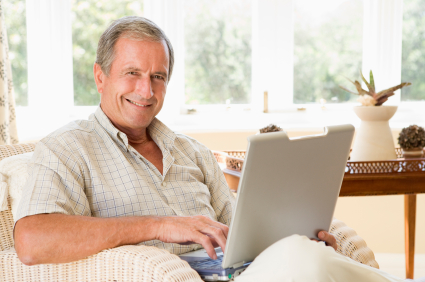 Retired adults have many reasons for launching second careers. They may want to follow a passion, build new skills, or simply do something fulfilling with their time. The added income can also be a great way to extend a nest egg or save up for a special event or purchase.
When it comes to second careers, today's active adults have more options than ever before. There is a whole world of possibilities to explore. Some careers may require additional schooling while others are based on your past education and career experience. There are even some opportunities which simply require a friendly personality and a willingness to learn on the job.
Here are seven career suggestions for personal satisfaction and monetary rewards.
1. Consultant
There are many fields that allow you to retire and still pursue work as a consultant. You can join a consulting firm or start your own small business. Consultants typically work flexible hours and have a chance to meet many new people. Consulting in your own field also offers a chance to put your hard-earned expertise to good use after you have retired.
2. Tutor or Teacher
Tutoring is a great occupation for retirees and it isn't limited to academic subjects. If you sing or play a musical instrument, you could offer private lessons. The same is true of other hobbies such as knitting, sewing, photography, or cooking. Of course, academic tutoring is a great option for retired teachers.
3. Tour Guide
If you have a love of history or local landmarks, why not look into a job as a tour guide? Many museums and tour companies offer on-the-job training and simply look for people who are bright, personable, and engaging. Tour guide positions may be part-time with flexible hours, but some might be seasonal with openings only during the peak tourist season.
4. Fundraiser
Whether your experience comes from a professional career or volunteering in the PTA, a knack for raising money may point toward your second career. Non-profit organizations always need help raising money and often hire a fundraiser to coordinate their efforts. To better prepare for this career, you may want to take fundraising courses at a local college or join the Association of Fundraising Professionals (AFP).
5. Volunteer Coordinator
Many retirees spend a portion of their time doing volunteer work. Some parlay their experience into a second career as a volunteer coordinator. Your personal history of volunteer work will help qualify you for this job, but employers will also look for someone who works well with others. Prior management experience is a plus.
6. Coach, Umpire, or Referee
Sports lovers may find their second calling with local youth activities or amateur athletic leagues. Umpires and referees often need to pass a training course and test. Requirements for coaching jobs vary greatly, but you may only need experience in the sport you wish to coach. Either option may require passing a background check and drug test. To do well in a youth league, it's important that you are good with children in addition to loving the sport.
7. Writer or Artist
Creativity can open the door to many different opportunities. Retirees can find work as freelance writers, novelists, painters, sculptors, or in other artistic pursuits. Many retirees sell handmade arts and crafts through online stores or local craft fairs. You set your own hours and have control over the size of your business, though your work may often be a labor of love more than a way to gain fame and fortune.