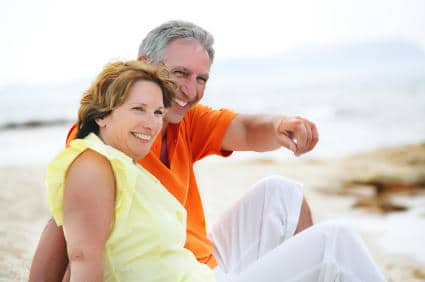 Many active adults have invested in savings plans with the expectation of taking an early retirement. However, retirement savings are often not enough to cover the costs of health care for those who are uninsured. This forces many potential retirees to either continue working to maintain their employer-sponsored insurance plans or retire and risk living without insurance until they are eligible for Medicare.
As part of the new government healthcare plan, the Affordable Care Act of 2010 Reinsurance Program for Early Retirees will go into effect this summer. This program is designed to help employers afford the cost of health insurance coverage for employees who retire before the age of 65.
How Active Adults are Affected
There was a time when the majority of large employment firms provided health insurance coverage to early retirees. However, that number has sunk from 66 percent in 1998 to a mere 31 percent in 2008. Early retirees who do not receive coverage will eventually be eligible for Medicare, but not until they reach the age of 65. This has left millions of early retirees with rising health costs and no affordable health insurance options.
According to a fact sheet published by the White House, active adults who fall in the 55 to the 64-age bracket are 50 percent more likely to report fair to poor health than those aged 45 to 54. Their health costs are 50 percent higher as well, and high premiums have kept individual market insurance from being a viable option.
The Plan
To address the needs of these Americans, the Early Retiree Reinsurance Program will provide $5 billion in temporary financial help for employer-sponsored plans that offer health insurance to certain early retirees. To be eligible, an early retiree must be over the age of 55, cannot be an active employee, and cannot be able to receive Medicare. For qualifying employees (and their dependents), the employer plan will receive up to 80 percent of the costs of health benefits between $15,000 and $90,000.
However, to receive reimbursement, the health insurance plans must have programs in place that save costs for participants with chronic and high-cost conditions. The Early Retiree Reinsurance Plan will go into effect on June 23, 2010, and will last until January 1, 2014. After that time, early retirees will then be able to choose from health insurance exchanges, which are part of the larger government health care plan.
While the reinsurance plan is in effect, qualifying employer plans will be eligible to receive payments for medical, surgical and hospital costs, as well as the costs of prescription drugs. As many Americans know, there are current problems in the health care system; problems that the newly passed government health care program will attempt to address. Overhauling the health care system will not happen overnight, but the Early Retiree Reinsurance Program is one of the first steps in that direction.