2022 is coming to a close, and the real estate industry has a new outlook for the New Year. Specifically, these changes can have a positive impact on 55+ homebuyers. Variables that homebuyers should be aware of are impacting the industry across the country. What is the current housing market outlook as we close 2022? Below are the current market changes and expected outlook predictions for the coming weeks.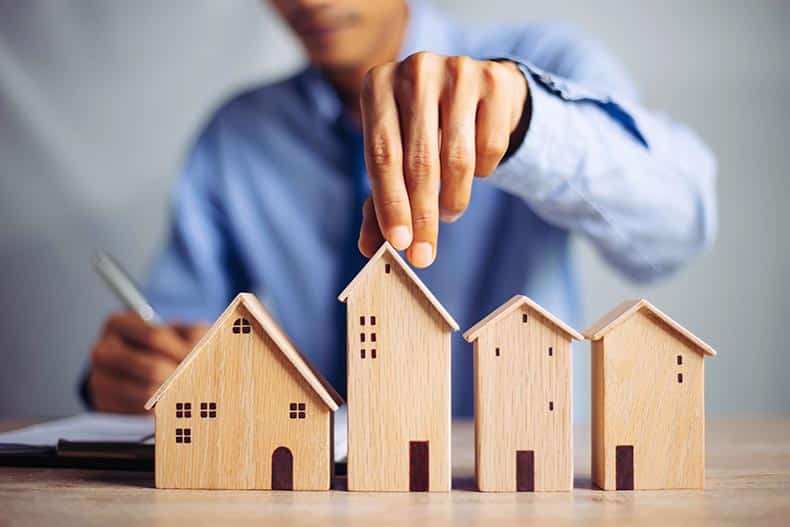 According to Freddie Mac, mortgage rates are still dropping. That is great news for those still in the market looking to purchase a home by the end of 2022 or early 2023. The average rates have dropped nearly 1% over the last six weeks. At this time, the rates are dropping as a way to encourage home purchases despite the lack of growth in the economy.
Are you 55 or older and not sure about purchasing a home in an adult community? Current mortgage rate trends make that purchase still an option.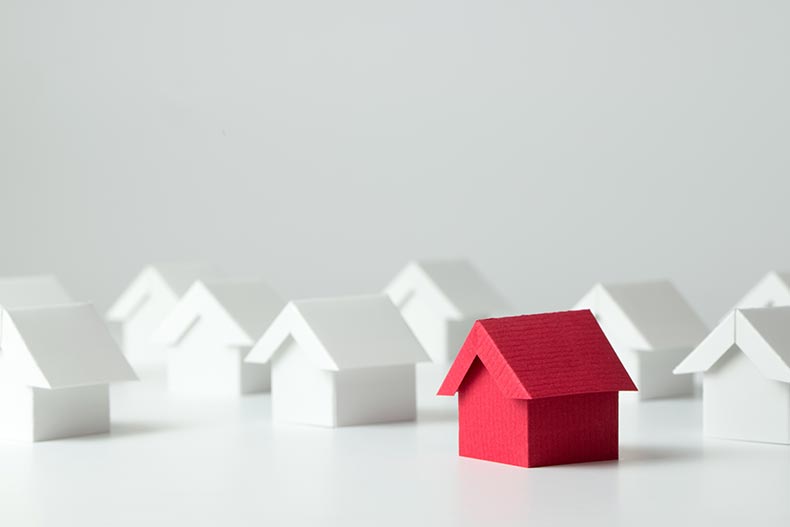 One of the biggest housing trends since the beginning of October is the decline of home purchases, even in areas that were experiencing significant growth. Despite there being a lack of home purchases, there isn't a shortage of homes as of December. Communities that were experiencing growth still have homes available, and many homeowners have their homes on the market.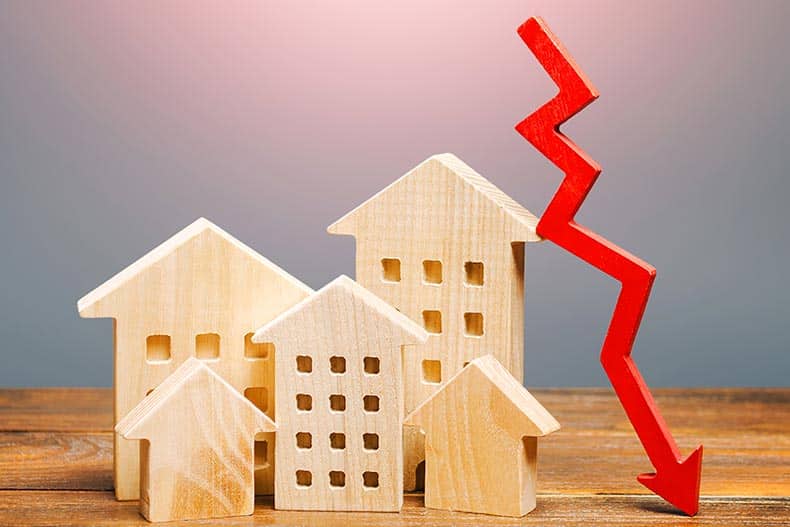 It's predicted that early 2023 will see one of the largest home price drops since 2011. Because so many areas had a sudden drop in home sales, they'll need to drop these prices as a way to ease back into the buying market and avoid any long-term damage to the real estate market. Additionally, the great migration that's happening across the country will start to ease. As a result, homes in the most desired areas will start to have significant price drops in order to sell.
What 55+ Homebuyers Need to Know About the Housing Market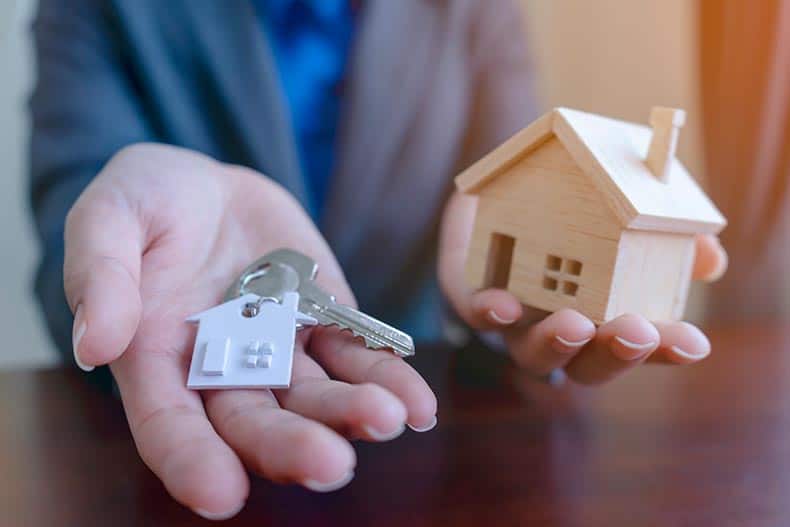 With these different changes taking place in the market, there are a few housing trends that 55+ homebuyers should keep in mind as they finish up the year and move into 2023.
With the mortgage rates starting to drop, you may have more home options now than you did with your original budget. However, you may want to wait a few more months before going much larger. You could expand your search into a larger home or a larger property. Keep in mind that these drops in both the mortgage and the home prices are gradual and expected to go down throughout the first part of the year.
There's still a need to have a down payment, and it's advisable to keep your down payment between 10 and 15% to help secure lower mortgage rates. Having a significant down payment when you apply for your mortgage will improve your odds of getting a better mortgage rate when your information is sent to the underwriters determining your eligibility.
To secure lower mortgage rates, those with high credit scores and low DTI ratios are the ones landing those percentages in their mortgage paperwork. Avoid generating lots of credit card debt this holiday season to keep that DTI ratio down. If you plan to make a home purchase in the next couple of months, avoid making another large purchase like a car, recreational vehicle, or watercraft before applying for a mortgage.
Assistance for 55+ Homebuyers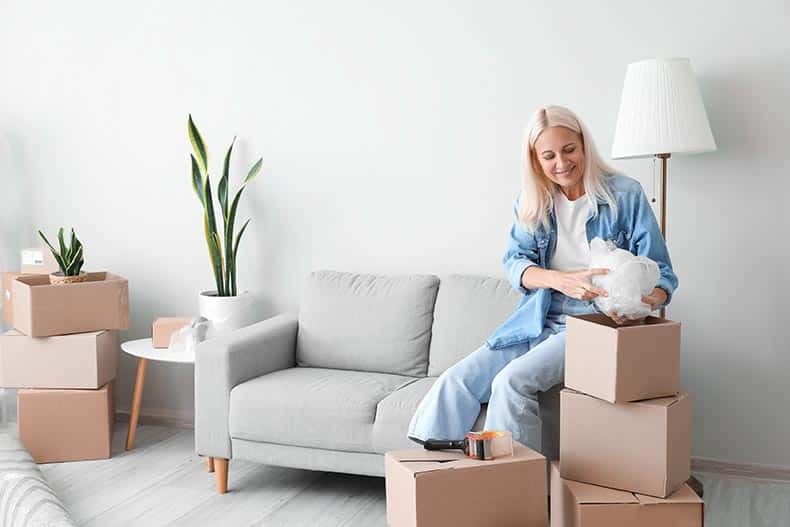 Assistance options are available if you're in the 55+ homebuyer range and looking to purchase a new home. These programs can ensure that you get the right mortgage for your finances and the lifestyle you want to achieve. Assistance programs are often income-based or based on the value of a current property that you may own.
First-Time Homebuyer Options
Many first-time homebuyers in the 55+ community have spent their lives renting properties and are now looking to secure a purchase. Others may not have had a home in their name and now want to make an independent purchase. If you fall into either of these situations, some assistance options are available to help you make your first home purchase. 
HUD's American Dream Downpayment Initiative

HUD's Reverse Mortgage Program
HUD's American Dream Downpayment Initiative
HUD's American Dream Downpayment Initiative is a federal program available for 55+ families and citizens. It's designed to help those on fixed incomes. The program helps homebuyers apply for and receive assistance with securing a down payment on their mortgage based on their income.
HUD's Reverse Mortgage Program
HUD's Reverse Mortgage Program is designed specifically for the 55+ community. It's meant to assist applicants with securing home equity conversion through an approved FHA lender. Instead of using this program to get an additional income, you can purchase a primary residence with the cash needed to pay only the difference between the sale price and HECM amount awarded and closing costs. 
Keep in mind that these programs will continue to be available in 2023 to 55+ homebuyers. If you haven't considered these assistance options or are unsure if you are a candidate, you can always submit an application to review your information. 
Housing Market Looks Positive for Home Buying in the New Year
Finding the right help and resources has not always been easy. Current fluctuations in the housing market make it even more challenging. You do have a resource with our team who can assist with locating rentals, requesting information on a community, or any other real estate questions you may have. 55places.com is here to assist. Contact us today for more information.