Every year, thousands of people retire to Florida. The warm weather and beaches lure the 55+ crowd, but which part of the state is the right fit for your retirement?
Jacksonville is a large city in the northern part of the state, situated on the Atlantic coast. Orlando, nearly synonymous with Disney World, is located in the center of the state. Each city offers attractive features for retirement.
Here's a look at both Florida locales to help you decide which one is right for you.
Geography and Population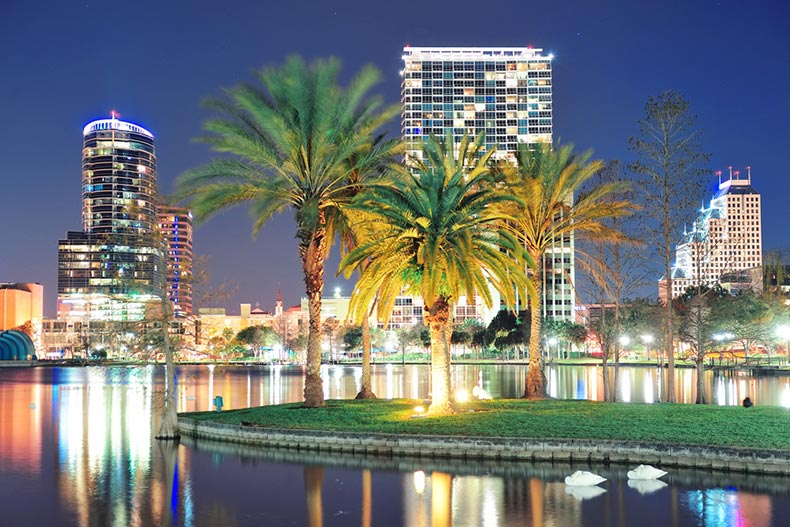 As a coastal city, Jacksonville has beaches. Orlando is located inland, but it has some waterfront spots thanks to several lakes. If you're picturing reclining on sandy beaches during retirement, Jacksonville might be the right pick for you. If sand isn't your style, you can enjoy the warm Florida weather with some distance from the ocean in Orlando.
Jacksonville is by far the more populous city of the two, with more than 900,000 people living there. But, Jacksonville is spread out, making it feel less crowded than many denser cities. Orlando, while still a major city, has a population of more than 300,000 people.
Jacksonville is near other metro areas like Orange Park and Atlantic Beach. You might recognize names like Daytona Beach and Kissimmee if you're exploring Orlando's neighbors.
Climate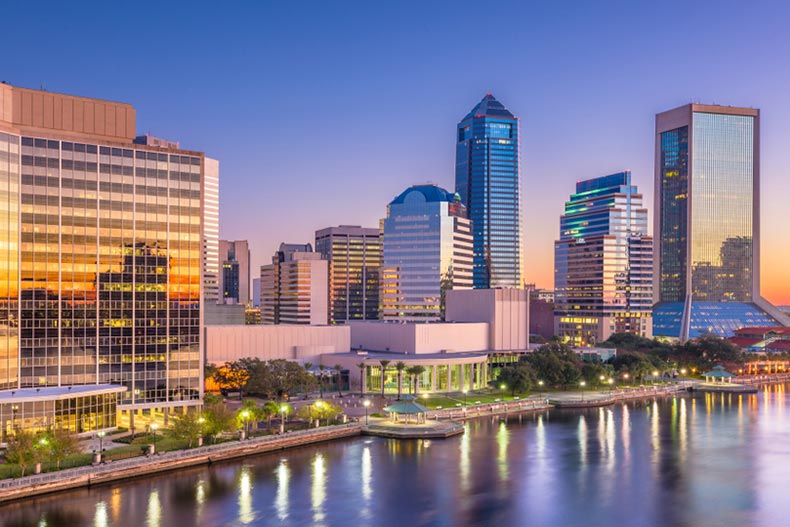 Florida is known for its hot, muggy weather. Jacksonville and Orlando are no exception. The hot season for both cities tends to run through mid-May to about the end of September. Residents can expect temperatures to soar as high as 90 degrees Fahrenheit, with some cooler days of 70-degree weather.
The winter months in Florida are incredibly mild, particularly for anyone who is used to Midwestern or Northeastern winters. In Orlando, you might experience temperatures that dip into the 50s, but you'll also have plenty of days that are as warm as 70 degrees. Jacksonville is further north than Orlando, so winter days are somewhat cooler with temperatures fluctuating between the 40s and 60s. Snow is incredibly rare in both cities.
Jacksonville is a beachy city. With scorching out summer days and mild winters, the ocean is a big draw for many people living in this Florida city. You can swim, lounge on the beach, boat, and fish. The city also has plenty of parks for people who want to enjoy an outdoor walk or bike ride.
Orlando may not be on the ocean, but there are still plenty of outdoor activities to enjoy. You can get out on one of the city's lakes in a kayak or paddleboard. If water isn't your cup of tea, you can visit the theme parks the city is so well known for or enjoy a round of golf.
Cost of Living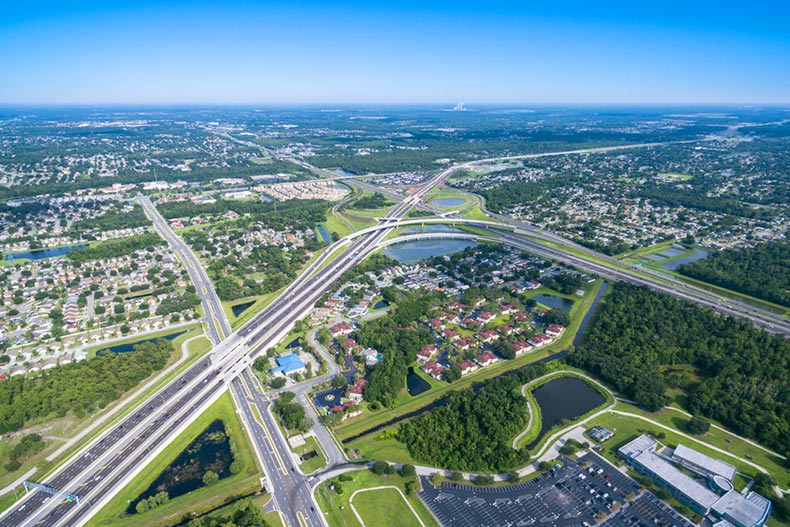 The overall cost of living in Jacksonville is 5% lower than the national average, and the cost of housing is 11% lower than the national average, according to Payscale. The same is true of Orlando, but groceries and utilities are more expensive than the national average.
When it comes to taxes, Orlando beats Jacksonville. Orlando has a combined state and county tax of 6.5 percent, while Jacksonville has a 7.5 percent sales tax, according to the Sales Tax Handbook.
Culture and Entertainment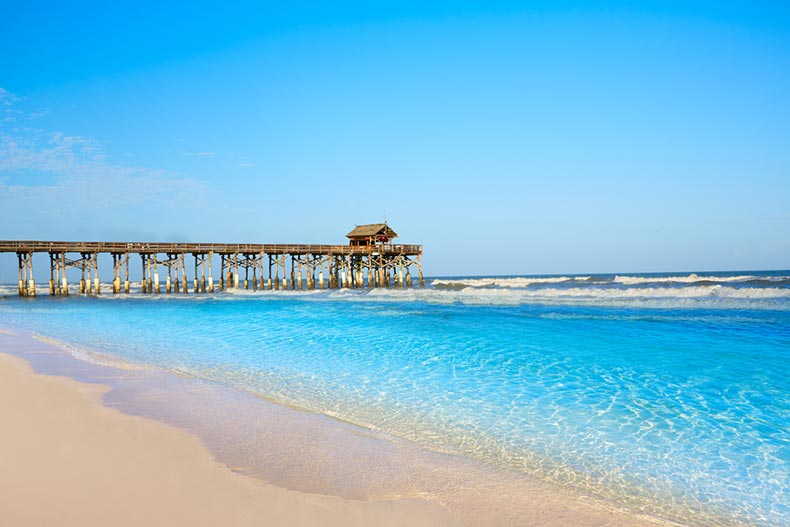 What to Do in Jacksonville
Jacksonville is known for its beaches. One of the city's top oceanside spots is its namesake beach. Jacksonville Beach is a prime spot for swimming and surfing. Neptune Beach and Atlantic Beach are also popular.
If you're interested in scoping out the museum scene in Jacksonville, the city is home to the Cummner Museum of Art & Gardens and MOSH (Museum of Science & History). The city also has its own zoo.
Jacksonville also has plenty of spots to shop, whether you want to look for some vintage finds or the latest in retail. Check out areas like Avondale to browse and buy.
The city is home to the NFL's Jacksonville Jaguars. The team plays at TIAA Bank Field, which also hosts major concerts and other shows.
If you want to spend some time outdoors away from the crowded beaches, Jacksonville is near a number of state parks and nature preserves. Check out Timucuan Ecological and Historical Preserve for beautiful dunes and pristine wetlands.
What to Do in Orlando
Orlando's biggest claim to fame is Walt Disney World and the myriad other theme parks that draw tourists from all over the world. In addition to Disney World, you can check out the thrills at Universal Orlando Resort, Epcot, and The Wizarding World of Harry Potter.
While theme parks are Orlando's most well-known attraction, the city also has some quieter cultural gems. Visit the Orlando Science Center, Wells'Built Museum of African American History & Culture, and the Orlando Museum of Art.
Orlando is home to sprawling malls that will cover all of your shopping needs and then some. The Mall at Millennia is perfect for those with an eye for luxury, while The Florida Mall has something for everyone with more than 1 million square feet of space.
The Amway Center in downtown Orlando is an enormous indoor entertainment venue that hosts the NBA's Orlando Magic, as well as hockey games and concerts.
Orlando's warm weather beckons you outside. Adrenaline junkies will find places to zipline or ride ATVs. For a more laid-back experience, you can stroll through Leu Gardens, a 50-acre botanical garden in the city.
Health Care and Education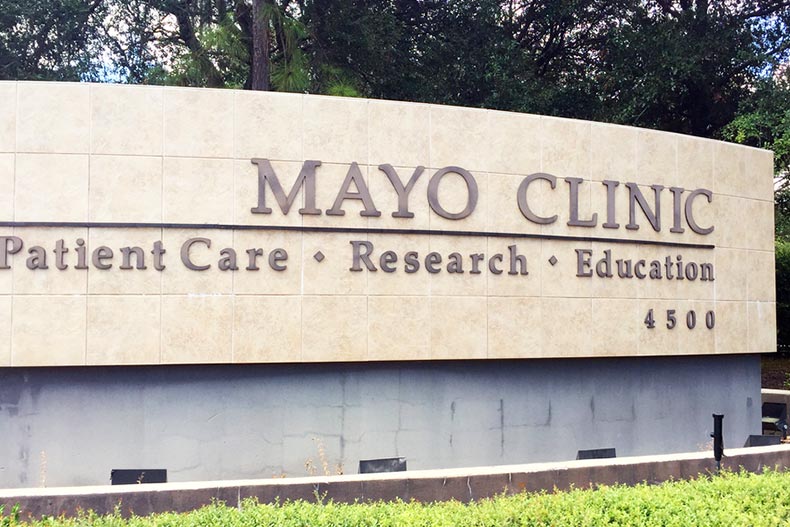 Jacksonville is home to a Mayo Clinic location, the top-rated hospital in the city, according to U.S. News & World Report. Residents can also access the University of Florida health system through UF Health Jacksonville.
In Orlando, the top-ranked hospital is AdventHealth Orlando, according to U.S. News & World Report. Orlando Health-Orlando Regional Medical Center is another large and highly regarded hospital in the city.
Also, if you're interested in taking some classes, Jacksonville is home to Jacksonville University, a liberal arts university. Florida State College at Jacksonville also has a number of adult education programs. In Orlando, you'll find the University of Central Florida which offers hundreds of online courses for continuing education.
55+ Communities in Jacksonville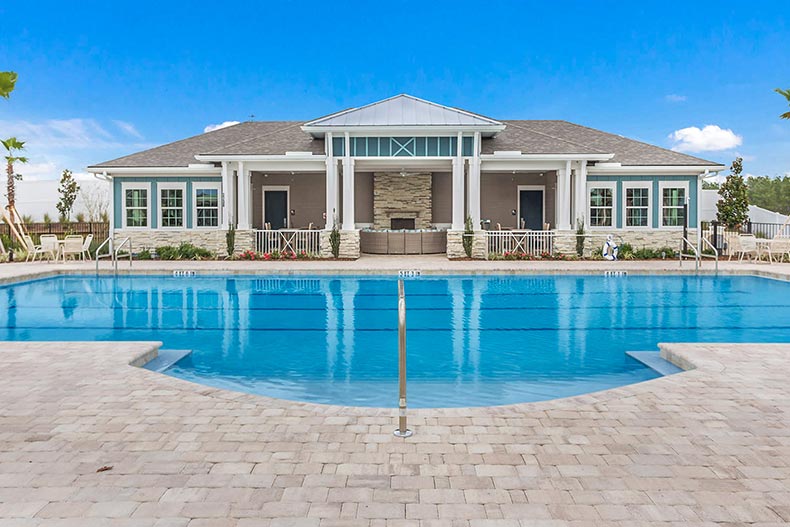 If you're looking to settle down in a 55+ community in Jacksonville, here are a few spots to consider:
Low $400s – Low $600s
Eagle Bend Island is a 55+ community located on the banks of the Nassau River. This beautiful collection of single-family homes is situated in a gated community. You can opt for something on the smaller end, around 1,800 square feet, or you can choose one of the large homes with 3,000-plus square feet.
The community is in a naturally preserved area, which means you're treated to beautiful views. Eagle Bend Island residents can fish off of the community's dock and go kayaking. The community also has its own private clubhouse.
Request more information about Eagle Bend Island.
High $200s – Low $400s
If you're looking for something new, construction at Freedom at Arbor Mill began in 2017 and is ongoing. Once completed, the community will have a total of 155 homes in four floor plans.
Though a relatively small community, Freedom at Arbor Mill has a variety of amenities. It has its own exercise room, outdoor pool, pickleball courts, bocce courts, and dog park.
Request more information about Freedom at Arbor Mill.
High $200s – Low $400s
Jacksonville's Sweetwater is a Del Webb active adult community not far from downtown and the airport. The 950 homes in the community are a mix of single-family, condos, and carriage homes. Construction of the homes ranges from 2005 to 2016.
Summerland Hall is the crowning jewel of this 55+ community. The large clubhouse features a fitness center, a lap pool, game rooms, a library, a ballroom, and more.
Request more information about Sweetwater.
55+ Communities in Orlando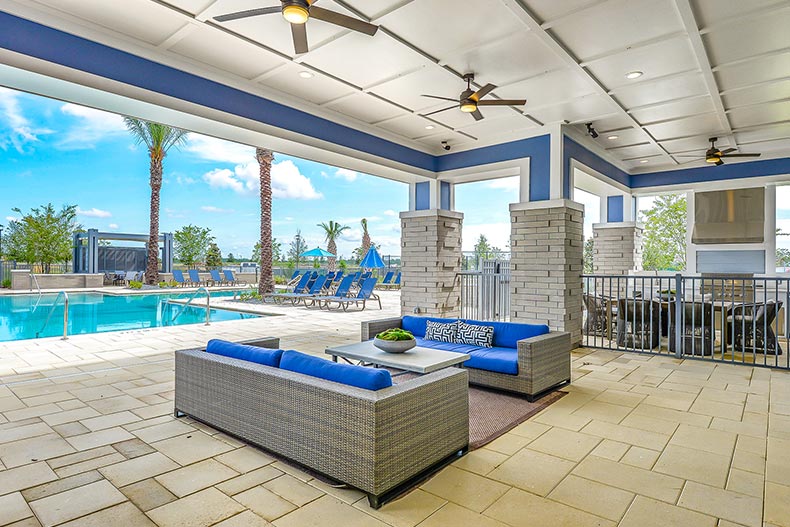 Orlando and the surrounding area are home to a number of 55+ communities, including:
Low $700s – Mid $1Ms
Construction on Enclave at VillageWalk began in 2015, and there are homes built as recently as 2021. The single-family homes in this community are large, ranging from 3,188 to 5,118 square feet. If you're looking for somewhere with the space to entertain or host family and friends, Enclave at VillageWalk could be a good fit.
Enclave at VillageWalk shares amenities with the neighboring VillageWalk at Lake Nona, another active lifestyle community. Neither community has age restrictions.
Request more information about Enclave at VillageWalk.
Mid $300s – Mid $400s
Lake Nona is a beautiful master-planned community in Orlando, and the 55+ community Gatherings at Lake Nona is a part of it. This community is a collection of condos with a variety of floor plans starting at 1,368 square feet and spreading out to as much as 1,805 square feet.
Gatherings at Lake Nona has a large clubhouse and its own restaurant: Canvas Restaurant & Market. It also has outdoor sports courts, a swimming pool, and plenty of walking trails.
Request more information about Gatherings at Lake Nona.
Mid $300s – Low $700s
VillageWalk at Lake Nona, sister community to Enclave at VillageWalk, has a total of 1,300 attached and single-family homes that sit on a total of 489 acres. With so many homes, prospective buyers have a lot of size and budget options. Single-family homes can be as cozy as 1,684 square feet or as big as 4,107 square feet. The community also has townhomes and condo and duplex villas of varying sizes.
VillageWalk at Lake Nona and Enclave at VillageWalk share a large clubhouse, basketball courts, and a lap pool. Residents can also enjoy the convenience of its own deli, salon, market, and gas station.