St. Petersburg is on Florida's Gulf coast, bringing together Tampa Bay and the Gulf of Mexico. It's a creative, diverse city known for its beaches, breweries, and artsy neighborhoods. Retiring in St. Petersburg is popular because it provides active adults with great weather, plenty of recreational and entertainment opportunities, and a reasonable cost of living. There's professional baseball, the world-famous Dali Museum, and hundreds of miles of coastline.
Living in St. Petersburg is rarely boring. If you're thinking about moving to this part of the Tampa Bay region, we can set you up for success.
Retiring in St. Petersburg Pros and Cons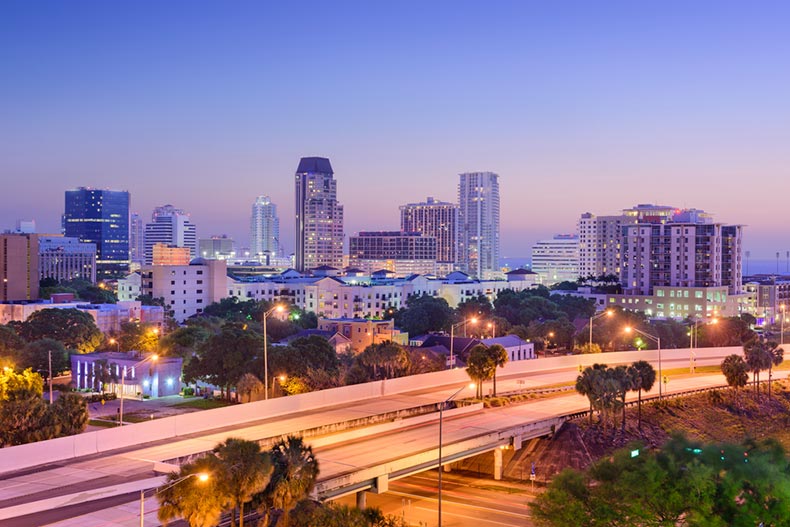 PROS
St. Petersburg has a thriving economy and a low unemployment rate. These are just a couple of the best reasons to live in St. Pete. People also enjoy residing here for the warm, tropical weather, the art and culture, and the proximity to the beach.
The weather is pretty wonderful: Expect some of the best winters imaginable when you're living in St. Petersburg. Temperatures are warm all year long, and in the winter months, they drop enough to be pleasant without getting really cold. Frosts are rare, and snow is unthinkable. Summers are hot and humid, but the breezes from the water and the predictable late afternoon showers tend to keep things manageable. Outdoor activities happen all year long, from farmers markets to sporting events to concerts and festivals.
Art and culture is hard to beat: Writers, artists, and other creators find retiring to St. Petersburg is good for their work. Studios, galleries, and museums abound. Live music can be found in some of the local bars most nights and concerts are frequently put together on the waterfront at Vinoy Park and Straub Park. The Dali Museum showcases the work of Salvador Dali and hosts ongoing exhibits and events. There's also the Museum of Fine Arts and the Chihuly Collection at the Morean Arts Center. The Palladium theater and the St. Petersburg City Theater have a full year of local and traveling performances.
Beaches and water activities: Being on the water, St. Petersburg can provide all the beachgoing, boating, fishing, and watersports that new residents are looking for. Gulf waters are calmer than those on the Atlantic side of the state, and they're warmer. Some of the most popular beaches are Treasure Island, Pass-A-Grille Beach, Fort DeSoto Beach, and Sunset Beach. Fishing charters leave from John's Pass Village and Boardwalk and when they return from the open water, local restaurants are willing to cook whatever you catch. For those who prefer freshwater to salt, several lakes around St. Petersburg are popular locations for kayaking, canoeing, and fishing.
CONS
We'd be misleading you if we said that retiring in St. Petersburg was perfect. Like any city, there are bound to be issues and frustrations that you have to work around. Here's the worst of what you'll deal with.
Traffic is…a lot: With so many people discovering that living in St. Petersburg is really the way to go, the city's population has increased but not the capacity of roads and highways to absorb the growth. Interstate 275 is really the only major highway coming in and out of the city, and it connects with Tampa and Bradenton/Sarasota. There's often congestion, and it can easily take over an hour to get to Tampa, which is strange considering there are barely 20 miles between the two cities. Parking is plentiful, but not cheap. With a total lack of public transportation in St. Petersburg and the Tampa area in general, cars are absolute necessities.
You have to share with tourists: St. Pete is a great place to live, and it's also a fantastic place to visit. That means you'll have a steady stream of tourists coming to your neighborhood, and they come all year long. Some of them are fellow Floridians, visiting from Miami, Central Florida, and Orlando. Others are coming from other parts of the country and even the world. More than 6.5 million tourists come to St. Petersburg every year. You might notice these crowds at the beach, on the golf course, and in your favorite restaurants.
Greenspace is lacking: Some lovely little parks are found throughout St. Petersburg. There are spots along the water where people like to picnic. However, you're not going to find much in the way of forests or deep foliage. Nature lovers who need something more than coastline and seabirds will find they need to travel outside of St. Pete in order to get the hiking, camping, and wilderness experiences they may be seeking.
Climate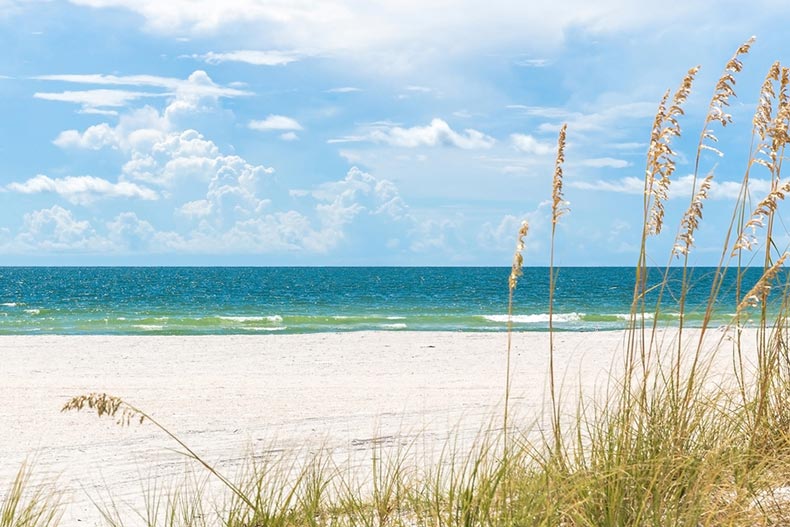 Living in St. Petersburg, you can basically expect two seasons: summer and not-summer. During the summer, temperatures will average in the high 80s and low 90s during the day and drop to the mid 70s at night. There will be rain almost every day, but usually, it will be a brief shower or a thunderstorm.
In the winter, average temperatures hover around 68 to 72 degrees during the day and drop to the high 50s at night. There's less rain, and things stay pretty dry.
Prepare for tropical weather, of course. The hurricane season in the Gulf of Mexico begins on June 1 of every year and lasts until November 30. Recently, there have been some dramatic storms to impact St. Pete, but none of them have been a direct hit. You'll want to stay up to date on all the safety precautions provided by the local government.
What do people living in St. Petersburg do with all of this nice weather? They golf a lot. They spend time on and in the water. Outdoor dining is huge in the restaurants on the waterfront and the cafes along Central Avenue.
Taxes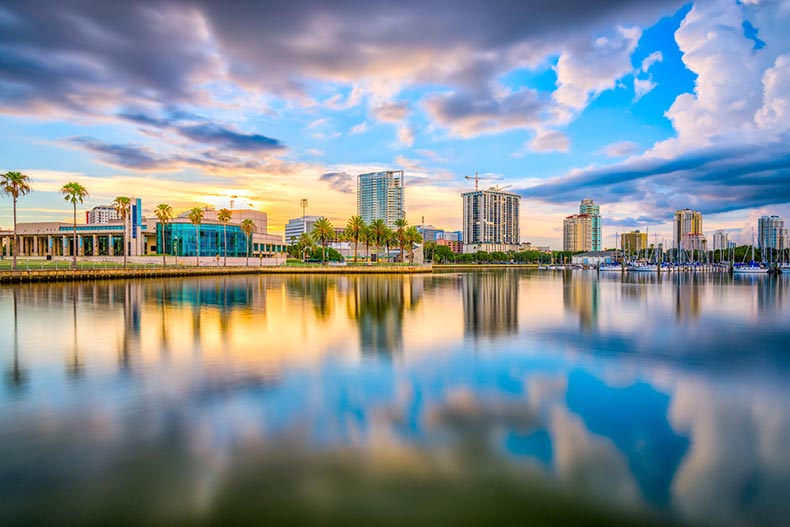 Retiring in St. Petersburg tends to be a good idea financially. There's no state income tax in Florida, so your retirement income is only subject to federal taxes. There's no inheritance tax or estate tax. The state is frequently named one of the most tax-friendly places for people to retire.
Property Taxes
Most homeowners in St. Petersburg pay between $3,000 and $6,000 a year in property taxes. The Pinellas County Tax Collector assesses tax payments based on property values, which have risen dramatically in the last year. Retirees can take advantage of the Homestead Exemption and additional tax breaks are available for older homeowners who meet income requirements.
Retirement Income Taxes
Social Security retirement benefits, pension income, and income from an IRA or a 401(k) are all untaxed at the state level in Florida. Retirees living in Florida will only have to pay federal income taxes unless they maintain legal residency in another state.
Tax Exemptions for Seniors
Potential property tax benefits are available to St. Petersburg residents who are 65 or older. Eligibility for these exemptions will depend on certain requirements, including a permanent residence in Florida.
Health Care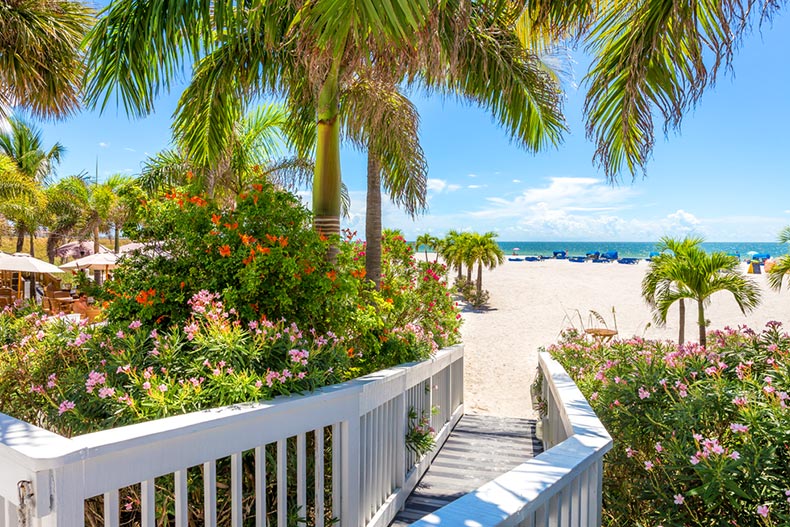 Bayfront Health is the best-known hospital and medical center in St. Petersburg. It's served the community for over 100 years and specializes in trauma and emergency services, cardiovascular care, surgical, and rehabilitation services. Morton Plant in nearby Clearwater and Moffitt Cancer Center in Tampa provide world-class cancer research and treatment.
Where to Live in St. Petersburg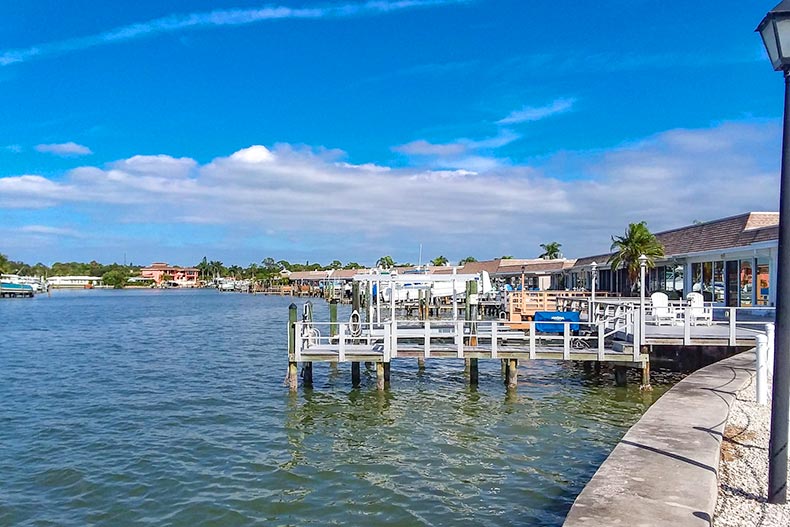 St. Petersburg has a number of charming and historic neighborhoods that are attractive to new residents. Kenwood, Snell Isle, Roser Park, and Old Northeast are some of the places to really enjoy the charm of old Florida while taking advantage of the modern conveniences that come with city living.
People retiring in St. Petersburg tend to focus on living near the water or near downtown.
St. Petersburg Near the Water
Living near or on the water in St. Petersburg means choosing a neighborhood on Boca Ciega Bay or the Intracoastal Waterway. These areas are known for their hotels, their seafood restaurants, their gift shops, and their beachwear-friendly bars that feature drink specials, island music, and a crowd that smells like sunscreen and saltwater.
In these areas, residents travel by foot or by bike when they can. There are daily walks on the beach, and it's necessary to make peace with the tourists who come and go all year long.
Off the water, residents enjoy hanging out at John's Pass Village and Boardwalk, where there are more than 100 shops, restaurants, ice cream parlors, psychics, and alligator exhibits. The St. Pete Pier is newly reconstructed and a fun place to hang out, and it's close to the waterfront parks and marinas where people love to picnic and watch for dolphins and manatees.
Active adults who want to live in a 55+ community with water views will find they have several good options. Sea Towers is a 55+ high-rise condominium building with views of the Gulf of Mexico and Boca Ciega Bay. There are lots of amenities, including a lagoon, fishing pier, and boat dock. Buyers will find homes with 485 to 1,140 square feet in studio, one-, and two-bedroom models.
There's also Boca Ciega Point, a 55+ community on the water with attached condos and villas. There's a clubhouse, a fitness center, a pool, boat docks, and a putting green.
St. Petersburg Downtown
Some of the best St. Petersburg neighborhoods close to downtown don't have the waterfront scenery, but they do enjoy a great food scene, local breweries, and shops and galleries that attract residents and visitors who appreciate shopping, culture, and art.
Downtown St. Petersburg is home to Tropicana Field, where the Tampa Bay Rays play, as well as the Dali Museum, and boutiques and galleries along Central Avenue. Residents love the fresh air farmers markets, outdoor art shows the first weekend of every month, and an ongoing schedule of fairs, festivals, and gatherings throughout the city streets.
This area provides easy access to Interstate 275, which goes to Tampa, and Clearwater/St. Petersburg Airport.
Several active adult communities can be found around St. Petersburg's downtown area. Pasadena Golf Club Estates is an active lifestyle community with single-family homes on spacious, private lots. It's adjacent to the Pasadena Yacht & Country Club.
Just west of downtown in the Five Towns neighborhood is Terrace Park of Five Towns, a 55+ community of condos in mid-rise buildings. Amenities include clubhouses and fitness centers as well as six pools and courts for tennis, bocce, and shuffleboard. Low-maintenance condo homes are available in one- and two-bedroom models.
Ready to Make the Move? 55places Can Help.
To discover more exciting 55+ communities in St. Petersburg, we invite you to contact us at 800-928-2055 or visit 55places.com. Our experienced team of real estate experts will guide you through the top options in your area and help you make a seamless transition from your current home to a 55+ community. We look forward to helping you make your next move the best one yet!