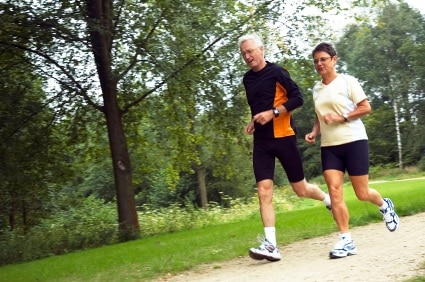 Each year, active adult communities continue to evolve to meet the changing needs and desires of both their current and potential residents. Active adults today know what they want and builders are structuring new communities to provide these features. The 5 top trends that have emerged in 2009 and should continue to rise in 2010 revolve around: technology, green living, walking trails and outdoor space, universal design, and lifelong learning.
1. Technology
High-speed Internet access is the hottest ticket at active adult communities. Today's active adults are tech-savvy and want the tools to keep them in touch with friends, family, and the whole World Wide Web. Homes pre-wired with ethernet or wireless network equipment have been gaining popularity and will continue to be a high priority for many new buyers in 2010.
Home security systems, camera intercoms, solar panels and energy management devices are just a few of the other technologies that active adults want in their homes. To attract their 55 and older demographic, active adult communities will be wise to not overlook the technology demands of their buyers.
2. Green Living
Active adults are increasingly interested in choosing homes that provide green living options and builders are listening. Energy efficiency is at the top of the green living wishlist and new homes are likely to offer high-efficiency air conditioning and heating systems, energy efficient appliances, low-E glass and sealed joints. The demand for low-allergen and chemical-free building materials are also on the rise.
Green housing developments offer solar panels, low VOC paint, and sustainable building products. Shea Homes is known for their eco-friendly communities, such as Trilogy at La Quinta in California and Trilogy at Vistancia in Arizona. Look for other new communities to begin offering more of these green living options, including some newer technology such as home Energy Management devices.
3. Walking Trails and Outdoor Space
In 2010, builders will continue to emphasize the "active" in Active Adult Communities. While golf courses are still popular settings for adult communities, more new buyers are looking for bike paths and walking or jogging trails. A clubhouse with a large exercise studio is great, but a bike path to get there is a much appreciated new amenity.
Many communities, such as Windsor Hills in Texas and Del Webb's Sun City Peachtree in Georgia, focus on preserving existing trees and open spaces, with winding pathways throughout for walking, jogging or biking. These communities blend their own landscaping in with the surrounding area both to support the environment and allow active residents to enjoy their own regional vegetation.
4. Universal Design
Though the concept emerged from accessibility features, the principles of universal design encompass ease of living for people of all ages and abilities. This universal design concept is catching on in new homes both in and out of active adult communities.
Universal design includes such features as open floor plans for accessible living, wider hallways, wider interior doors, lever-handled door knobs, flat panel light switches, appropriate task lighting and attached garages. These features offer easier living and are a great fit in the low-maintenance homes that active adults desire.
5. Lifelong Learning
Active adults know that learning is a benefit enjoyed throughout a lifetime. Many colleges and universities coordinate classes with active adult communities. The Arizona State University Lifelong Learning Academy holds classes in the Sage Center at Sun City Festival, while Lone Star College in The Woodlands, Texas, offers Academy of Lifelong Learning classes at both its nearby Windsor Hills and Windsor Lakes active adult community clubhouses.
The success of these programs, and others like them, will continue to promote Lifelong Learning in even more active adult communities. Even communities that are not based near a local college or university offer classes on a wide variety of topics. These programs are likely to expand in the coming years as more adults choose to start second "retirement careers."