There are a lot of reasons why Daytona Beach is so appealing to active adults. With affordable housing options, retirement-friendly taxes, and miles of coastline, it's a prime spot for the homebuyers seeking plenty of sun and relaxation.
One of the most popular 55+ communities in the country calls Daytona Beach home. Latitude Margaritaville, a Jimmy Buffett-inspired community, sells single-family homes to 55+ buyers who want access to an impressive lineup of resort-style amenities. But this community it's the only noteworthy and affordable housing option in Daytona Beach.
Whether you want to live the life of a Parrothead or not, Daytona Beach is a good spot to find an active retirement lifestyle. Here are five reasons why you should retire in Daytona Beach.
1. Low Cost of Living, High Quality of Life
With no state income tax in Florida, retirees get to keep a larger portion of their social security and other retirement income. There's also no estate or inheritance tax in Florida. Property taxes are reasonable, and some residents may quality for a Homestead Property Tax Exemption. The sales tax in Daytona Beach is 6.5%, which is lower than the national average. Gas prices, housing prices, and food prices are all lower in Daytona Beach than in other cities, according to BestPlaces. 
This lower cost of living may contribute to the high quality of life in Daytona Beach. Other factors include the outstanding weather, the easy ability to travel, and access to excellent health care and medical facilities. 
2. Miles and Miles of Beaches
The beach is one of the best ways for active adults to spend their time in Daytona Beach. It's even possible to drive on the shore in some locations. With 230 sunny days per year and the ever-present sea breeze, a day or a night at the beach can be a lot of fun and very relaxing. Sit in the sand and read a book, swim some laps in the Atlantic, or do some fishing from the Daytona Beach Pier.
There are also designated dog beaches as well as all the beachside cafes, restaurants, bars, and shops that you'd expect in a coastal community. 
3. Endless Outdoor Activities
There are plenty of impressive golf courses in Daytona Beach, such as the public Daytona Beach Golf Club. Wildlife viewing and natural settings also provide outdoor recreation for residents and visitors to Daytona Beach. The Ormond Scenic Loop and Trail is just a few minutes away, providing hiking trails, historical buildings, and a gorgeous setting for outdoor fairs and festivals. Also worth exploring is Ponce Preserve, where there's fishing, kayaking, trails, and an archaeological site that includes an ancient Native American midden.
Another major Daytona Beach draw is the Daytona International Speedway, where visitors can tour the World Center of Racing, learn about historic races, and take pictures of past winning cars. You won't want to miss Daytona Bike Week, an annual motorcycle event. Also, outdoor shopping and dining can be enjoyed at Main Street Station. 
4. Endless Indoor Activities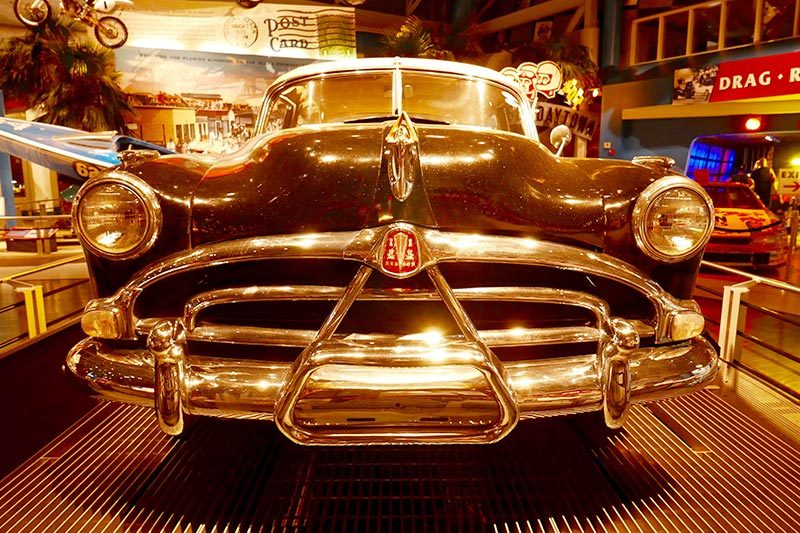 Museums, history, and culture can all be found in Daytona Beach. The Museum of Arts and Science hosts exhibits from The Smithsonian, and it has a planetarium. At Daytona State College, the Southeast Museum of Photography hosts cinematic talks and offers programs and courses. The Halifax Historical Museum has both permanent and changing exhibits, and it offers discounted memberships to local residents of retirement age.
5. Impressive Housing Options
Whether you want a low-maintenance condo or the space of a single-family home, you won't have trouble finding a great community in and around Daytona Beach.
If the Jimmy Buffett theme at Latitude Margaritaville doesn't appeal, try the Ormond Renaissance, with two- and three-bedroom condos and amenities like an outdoor resort-style pool, a fitness center, and a clubhouse for holiday parties and events.
You might also like Pelican Bay Daytona Beach, a gated golf community made up of 1,806 attached and single-family homes. 
Looking for Your Dream Home? 55places Can Help.
Want to learn more about homes for sale in Daytona Beach? Feel free to contact us at 800-928-2055 or visit 55places.com. Our experienced team of real estate experts will guide you through the top options in your area and help you find your perfect 55+ community. We look forward to helping you make your next move the best one yet!