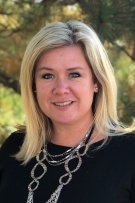 Marie Zuercher Santos
United Real Estate Solutions
Lic. #9312875518 (TN)
Marie understands that buying a home is not only a life-changing experience, but it can also be an emotional one. Marie is dedicated to transforming your idea of a dream home into a reality. Her goal is to provide a personalized service that is as unique as each of her clients. She takes pride in building relationships and working hard to ensure the real estate goals of her clients are achieved.
Marie did an exceptional job, meeting time urgent requests so the closing date met our schedule.
February 14th, 2019
When you want personalized, immediate attention, Marie is your realtor. She listens, understands and will take the extra steps to ensure you find what you're looking for.
November 21st, 2018
Marie has been wonderful to work with. She is efficient, knowledgeable, and great with follow-up, and attention to detail.
November 20th, 2018
Showing 1 - 3 of 4 reviews