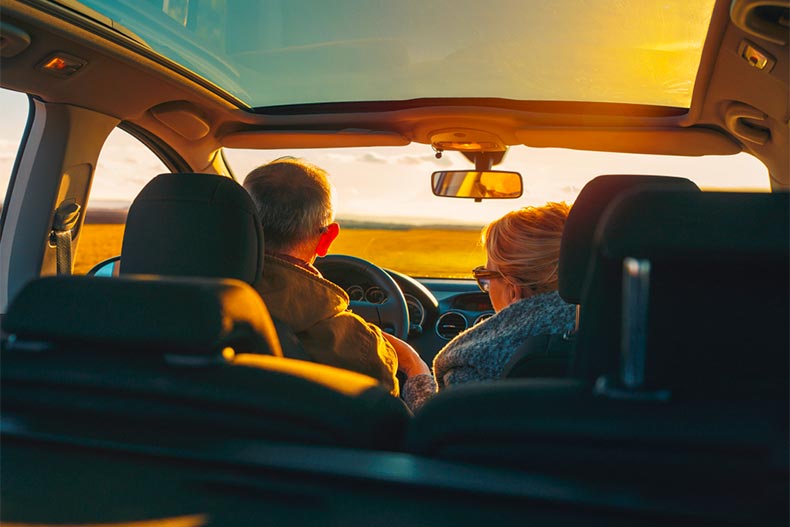 When it comes to finding the perfect active adult community, there are a number of factors to take into consideration before making a final decision. This includes the community's price, location, offered amenities, and the overall atmosphere. With so many variables to consider, it can be stressful to find the best fit. Fortunately, that's where 'stay & play' vacations come in handy.
What Is a 'Stay and Play' Vacation?
Designed to allow potential homebuyers the chance to see a community up-close for themselves, 'stay and play' packages let homebuyers spend valuable firsthand time there in the hope that once their stay is complete, they'll be able to make a better-informed decision on whether or not that community is a good fit. You can do two or three full days exploring the ground, meeting potential neighbors, and getting a sense of what it's like to actually live here.
One way to make these weekend stays at 55+ communities worth every penny is to make a vacation out of it. If you're planning on moving out of state, a week in your potential new homes is not only a great way to see a community, but an entire region. A 'stay and play' vacation also gives active adults a chance to experience multiple communities in one trip.
Make It an Event
So, if you're hoping to live in an Arizona or Florida active adult community, plan your 'stay and play' around something you want to do or see in the state. A big event for both states is Major League Baseball's Spring Training. On weekends, you can visit two or three communities, then spend the week watching your favorite baseball team get ready for the season.
It doesn't need to be event based either. Even if you just want to relax on the beach, rent out a vacation home with friends, or finally visit Hollywood like you've always wanted. All these are great opportunities to have some fun and find your future home.
How to Book a 'Stay and Play'
A number of communities offer their own version of 'stay and play' vacations, each of which offer their own package and perks. The easiest way to find out which communities do this and how to get involved is to ask your 55 Places Partner Agent about your interest. They're experts at understanding how to make the most of your visits to each community. They'll also be able to help you plot out a schedule so you can see multiple communities and also experience the regions you might soon call home.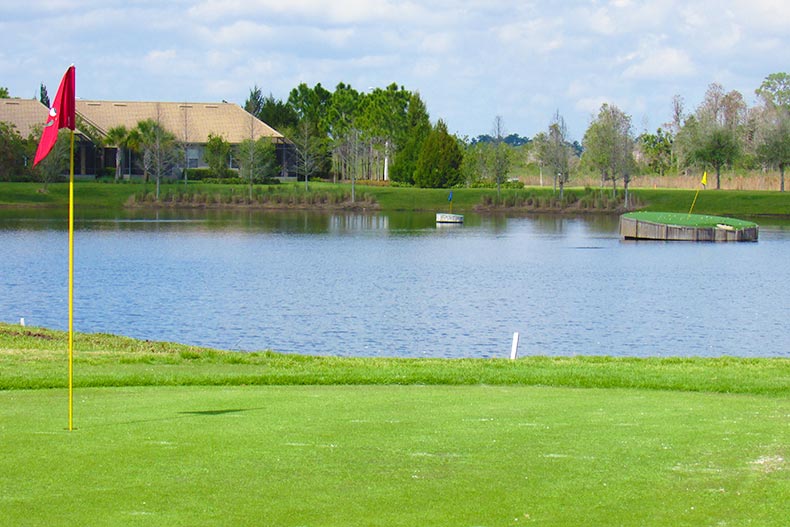 Here Are Some Potential 'Stay and Play' Vacations
Here are few 55+ communities to hit on your stay and play vacation, with a few things to do in between.
Florida
Consider booking stays at Solivita in Kissimmee and Cresswind at Victoria Gardens in DeLand. Both of these Central Florida communities offer 'stay and play' packages and both of them are located near the country's theme park capital. If you've been thinking of finding an Orlando area community and want to make a vacation out of it, this is a great opportunity. Spend the weekends in either of these communities and your week enjoying Disney World, Universal Studios, or Discovery Cove.
You'll find even more Florida 'stay and play' communities here.
Arizona
A nice one-two trip would include Trilogy and Encanterra in San Tan Valley and Trilogy at Vistancia in Peoria. Both of these Phoenix area age-restricted communities offer Trilogy's Discovery Package, and they're located at opposite ends of the Phoenix area.
Active adults can spend a weekend in one, then explore the city while heading to the other. It's a great way to see all of Phoenix plus its popular suburbs. Making this trip in February or March will also allow for a week spent at Spring Training ballparks. But, if baseball's not your thing, there are plenty of other activities in Phoenix to enjoy.
If you want to see what else is out there, you'll find more Arizona 'stay and play' packages here.
The Carolinas
Two great communities to bookend a trip here would be Del Webb Wilmington in Wilmington, NC to Cresswind Charleston in Summerville, SC. Coastal Carolina is one of the most popular regions for retirement at the moment and both Wilmington and Charleston are big reasons why.
These coastal communities are in prime locations for active adults looking for a seaside lifestyle. Both cities are also known for their history, adding a charm that many American cities can't match. Active adults who aren't sure about choosing the laid back lifestyle of Wilmington or the more active aura of Charleston can check out both. In between, they can road trip down the scenic Carolina coast and even stop in Myrtle Beach.
For more 'stay and play' package in North or South Carolina, click here.