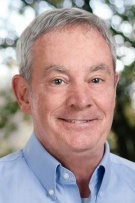 RE/MAX Preferred Properties
Lic. #305601 (TN)
Contact Me
Rick is no stranger to relocating to a new city. In 2006, Rick and his family relocated to Knoxville. He understands that the decision to move to a new city isn't always an easy one. It can be both exciting and overwhelming.

As someone who has relocated, Rick enjoys helping other families explore a new city and find the right home. He specializes in relocation and 55+ communities. With so many communities to choose from, Rick enjoys helping clients find the right community for them.

Prior to moving to Knoxville, Rick was a RE/MAX Broker/Owner in Toledo, Ohio for 20 years. He's been in the business for over 41 years.

In his spare time, he enjoys boating, grilling, and spending time with his family. Rick has been married to his wife, Leslie, for 41 years. With her, he has 3 wonderful daughters, Lindsey, Kati, and Calli.