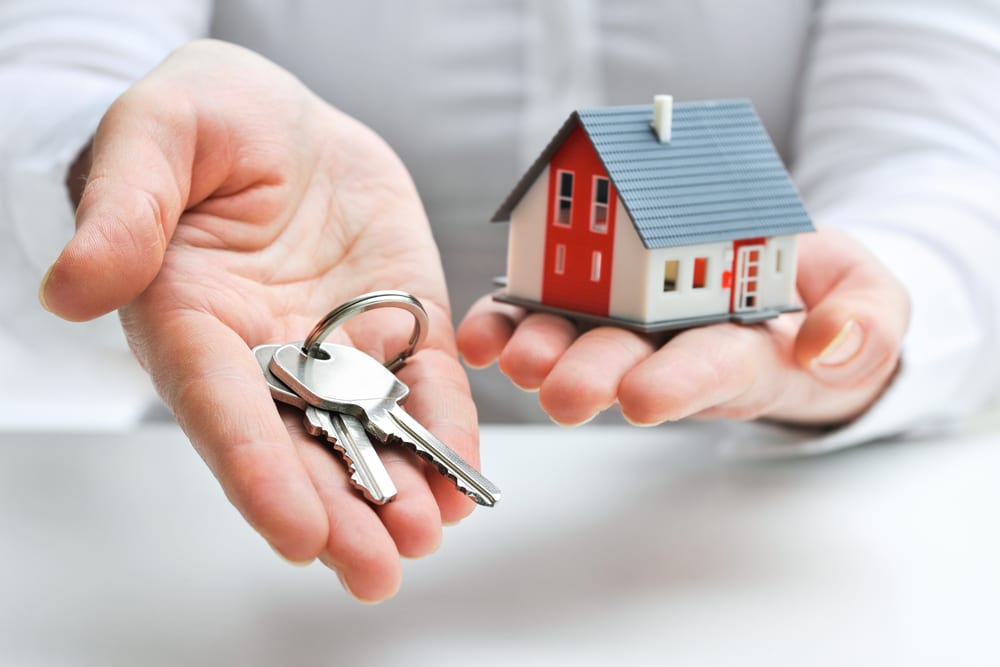 Many impending retirees have several questions on their mind. "Should I join the flock of snowbirds or stay put?" "Is my income going to be enough to sustain the lifestyle I want in retirement?"
One of the most important questions they face: "Should I rent or buy my retirement home?"
The benefits of renting, for some retirees, is too enticing to pass up. If you don't like your location, you can simply pack up and leave once your lease is up. Sink broken? Call the landlord. Rent about to go up? There's always a better deal somewhere else.
Yet there are several reasons to own a home, especially in a 55+ community. These reasons include continuing to maintain an investment, living a low-maintenance lifestyle, and taking part in a lifestyle with neighbors who are committed to the community. Here we take a look at why seniors should ditch the lease and run for the lender.
Homes Are an Investment
Owning a home in retirement, however, does have many advantages that don't apply when buying a home in your 20s and 30s. As we've written about before, most people approaching (or well into) retirement are holding on to a 4,000 square-foot estate that was perfect for raising a family. Selling that home and opting for a more appropriate size can provide quite a windfall.
Unloading your $400,000 home for a $200,000 two-bedroom ranch home will give most retirees a profit that, if properly invested, can be a significant boost to their income, allowing them to live the retirement they've always dreamed of, or at least a little closer to it.
Another bonus is the tax break for homesellers. If you sell your primary residence and walk away with less than a $250,000 profit, then you won't owe the IRS a dime of it.
But couldn't that money be used to rent a home? Of course it could, but with rent your money is putting a roof over your head in the short term instead of building equity and strengthening your investment. While renting might come with some short-term conveniences, it's also akin to throwing away money that could be used towards an investment.
Also, unless there's an increase in property taxes and if you signed a fixed-rate mortgage, your payments each month will be so consistent you could set your watch to it, whereas a landlord could raise the rent virtually at their will, sending renters suddenly scrambling for a new residence.
55+ Communities Include Maintenance
One of the most enticing reasons to choose renting over purchasing is to be responsible for little to no maintenance. You can spend blustering blizzards nestled indoors without worrying about shoveling. Sizzling summer days are spent relaxing on a shaded patio instead of pushing a lawn mower.
Most age-restricted communities that experience four-season climates include services like snow removal and lawn care in their homeowners' association (HOA) fee. If you think that homeownership is all work and no play, you haven't experienced the low-maintenance lifestyle in retirement communities.
The HOA does more than just spruce up the curb appeal in the neighborhood, they also help maintain home values by enforcing covenants and regulations on items like exterior paint color, front yard alterations, and additions. While some might find the HOA's rules restricting, rules are set to maintain the value of everyone's homes, helping you to protect your investment in the long term.
Homeownership Is a Lifestyle (and a relief come tax time)
The IRS is quite beneficial to those who own a home. There are tax breaks for mortgage interest, home improvement loans, and property taxes. You can even earn tax credits for making your home more energy efficient or by using more renewable energy. In some municipalities, senior homeowners can save even more by getting a larger break on property taxes, a transfer of your property's taxable value to your new home, or even getting a tax freeze.
There's a reason why Uncle Sam tries to lift some of the financial burden of homeownership. They want people to invest, materially and psychologically, into their community. The easier we make homeownership, the thought goes, the more that locals will support and regulate their neighborhood. Owning a home makes residents more invested in their community because they are less transient and more likely to care about their community when their property value is on the line, rather than renters who can bolt at the drop of a hat.
There are fewer places where this is true than in active adult communities. Knowing that most residents in your community own their home, you're far more likely to stick around, which makes friendships easier to maintain. The community's benefit is everyone's benefit and the friendships are more likely to be longer lasting rather than those in an apartment complex, with a constantly changing population.
While renting is logical for those in their 20s and 30s who are unsure where their life or career will take them, those entering retirement deserve to have a home to call their own.