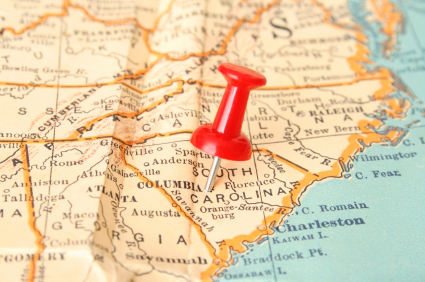 Sun, sand and sensational cities. South Carolina retirement communities have a bit of everything and retirees are taking notice.Once just a stopping point for retirees flocking to Florida from the Northeast, South Carolina has become a favorite destination for retirees and Baby Boomers alike. And while there are many reasons that explain why active adults choose South Carolina retirement communities over others, a few that top the list include affordability, a desirable climate, beautiful coastal communities, a rich history and a variety of spectacular golf courses.
1. Affordability
South Carolina is a tax-friendly state with a relatively low cost of living. This makes it an ideal destination for active adults who are looking for an affordable retirement location. Homeowners over the age of 65 qualify for certain tax exemptions. Furthermore, social security and many disability payments are not taxable. Home median prices are often below the national average, although homes in some popular South Carolina cities can be more expensive.
2. Desirable Climate
The subtropical climate in South Carolina allows for plenty of warm, temperate days while still offering a noticeable change in seasons. Depending on the location within the state, daytime temperatures can climb into the low 90s during the height of summer and drop to the high 40s during the winter months. During winter nights, upstate areas may reach freezing temperatures and light snowfall is possible, though uncommon, throughout the state. In general, coastal cities tend to have warmer weather, though they can be affected by hurricanes and tropical storms from the late summer through early fall.
3. Coastal Communities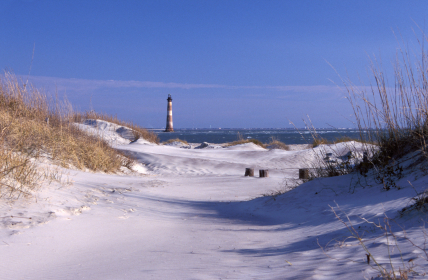 Among retirees, South Carolina may be best known for its coastal cities, like Myrtle Beach and Hilton Head Island. These beautiful areas, which feature sunny beaches and a multitude of water-based activities, are ideal for vacations or as retirement destinations. There are also many coastal area South Carolina retirement communities designed specifically for active adults aged 55 or better. Just a few include: Sun City Hilton Head, Abbey Glen at Spanish Wells, and Seasons at Prince Creek West.
4. Rich History
Although South Carolina's coastal communities continue to attract relocating retirees, many active adults prefer the rich history found in the antebellum city of Charleston. Here residents can take a step back in time as they explore local museums and historic homes, yet they can also appreciate the city's thriving modern-day culture. South Carolina retirement communities, such as Del Webb Charleston, are set outside of the city to take advantage of the state's picturesque countryside and modern shopping centers while still enjoying close proximity to historic sites and bustling city life.
5. Spectacular Golf Courses
Although golf is only one activity among the many that appeal to active adults, it is an activity which has flourished throughout The Palmetto State. In 2009, 11 of Golf Digest magazine's top 100 golf courses were found in South Carolina. Some of these popular courses include The Ocean Course at Kiawah Island; Harbor Town Golf Links at Hilton Head Island; Tidewater Golf Club and Plantation in Myrtle Beach; and the May River Golf Club at Palmetto Bluff.