Because of its picturesque beaches, top-notch shopping, world-class entertainment, and impressive seafood scene, Myrtle Beach, South Carolina is one of the southeast's most popular vacation destinations. So, it's no wonder the area has become a desirable location for active adults looking to retire near the water and warmer weather.
Here are five things to know about retiring in Myrtle Beach.
1. Plenty of Health Care Options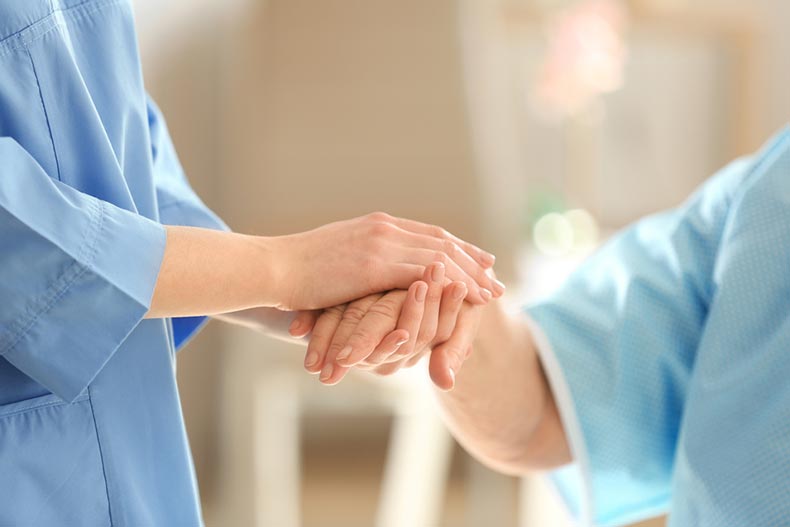 From hospitals and general practitioners to rehabilitation centers and clinics, Myrtle Beach is home to a wide variety of health care options that will suit just about anyone's needs. There are three main hospital systems in the area—Grand Strand Regional Medical Center, Georgetown Hospital System, and Loris Healthcare System—each of which offers specialty care, urgent care, and satellite facilities.
The Grand Strand Regional Medical Center is the area's only Level 2 Trauma Center and boasts several accolades. Its Chest and Pain Center was ranked as the top hospital for cardiac surgery in the state, and it's been in the top 5 percent of the country for two years.
There are also two hospitals within the Tidelands Health System—the Tidelands Waccamaw Community Hospital, which offers 24-hour emergency services as well as inpatient and outpatient surgery, and Tidelands Georgetown Memorial Hospital, which is an acute care facility with 131-beds.
McLeod Health's McLeod Loris facility offers emergency care, critical care, general surgery, women's services, cardiac rehabilitation, and several types of therapies. The non-profit Conway Medical Center is another option for area residents who need medical professionals in specialty fields such as digestive health, cardiac care, orthopedics, and more.
2. A Tax-Friendly Retirement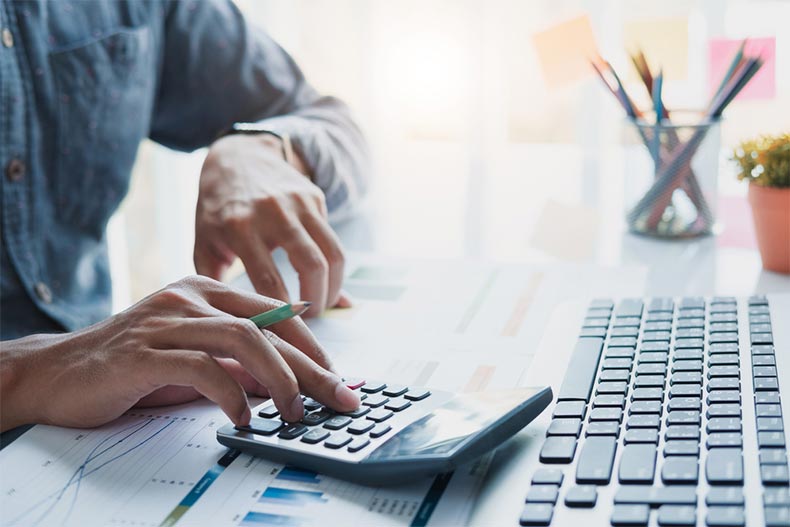 Retiring in Myrtle Beach affords residents several financial benefits. The state of South Carolina doesn't tax Social Security benefits, it has some of the lowest property taxes in the country, and the state offers residents a substantial retirement-income deduction when it comes to state income taxes.
Additionally, there are no inheritance or estate taxes, and certain senior homeowners can qualify for a homestead exemption, which according to Kiplinger, "allows the first $50,000 of a property's fair market value to be exempt from local property taxes."
3. Miles of Pristine Beaches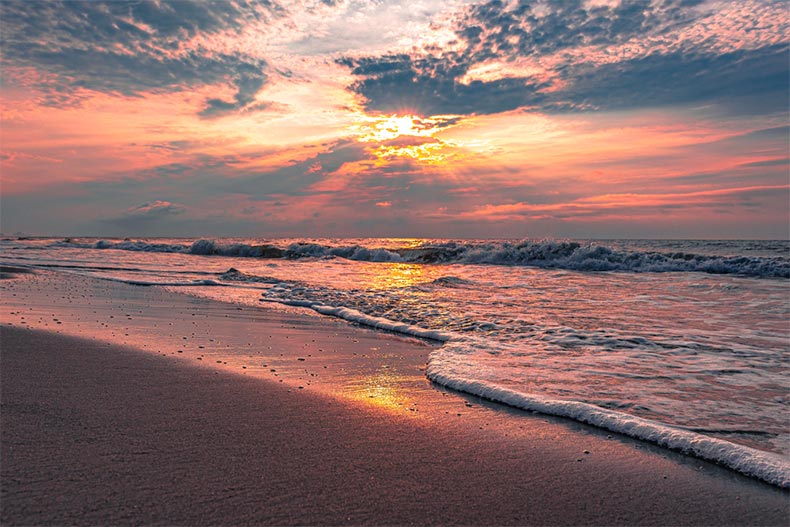 Every year, Myrtle Beach's scenic shorelines draw hundreds of thousands of visitors looking for some fun in the sun and relaxation. The area delivers just that with 60 miles of oceanfront property.
Whether you're looking for a quiet spot to relax and soak up the sun or you're seeking a place where you can get involved in beachside activities like frisbee or volleyball, there are plenty of options to choose from to suit just about any preference.
4. A Vacation-Like Atmosphere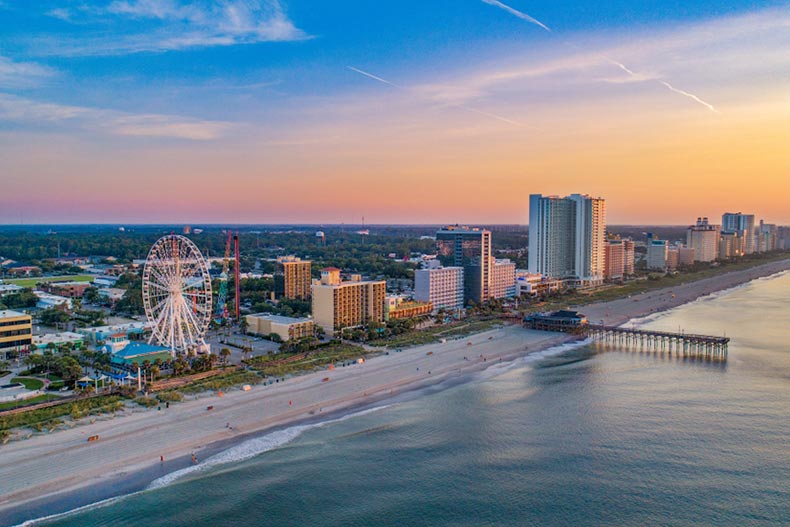 Along with the area's sandy beaches, Myrtle Beach's laid-back, vacation-like atmosphere is another reason active adults are drawn to the area. The year-round mild-climate allows residents the freedom to get outside and stay active or comfortably lounge on the beach, no matter the time of year.
With endless entertainment options, from live musical performances and theater productions to aquariums and boardwalks, there's always something interesting to do. The beach town is also a golfer's paradise with more than 100 golf courses in the area. Moreover, there are countless restaurants serving up the freshest seafood every day.
5. Attractive and Affordable 55+ Communities
In the Myrtle Beach area, there are 43 active adult communities to consider that offer potential homeowners a wide variety of home designs, amenities, and price points to suit almost any lifestyle.
High $200s – High $300s
Bridgewater is a large community of new single-family and attached homes with prices starting in the high $100s. Upon completion residents will have access to amenities, including a clubhouse, a fitness center, two resort-style pools, and walking and biking trails.
Request more information about Bridgewater.
Mid $300s – Low $600s
Del Webb at Grande Dunes Myrtle Beach is an age-restricted community with both new and resale homes on the market. Price points range from the mid $300s to the low $600s. Notable amenities include two 18-hole golf courses, an on-site restaurant, multiple pools, and several athletic courts.
Request more information about Del Webb at Grande Dunes Myrtle Beach.
Mid $100s – Mid $200s
Myrtle Beach Golf & Yacht Club is one of the most affordable active adult communities in the area with prices starting in the low $100s and homes are available as resale only. Amenities within the neighborhood's gates include a community center, an outdoor pool and spa, a picnic area, and RV and boat storage.
Request more information about Myrtle Beach Golf & Yacht Club.
High $200s
Carillon at Tuscany is a small, age-restricted community made up of 85 single-family homes. The neighborhood provides residents with a low-maintenance lifestyle with a homeowner's association (HOA) that takes care of everyday hassles like lawn care and trash removal. Other perks of living at Carillon at Tuscany include two outdoor pools, a lazy river, lighted tennis courts, a movie theater, 40 acres of fishing lakes, and 10 miles of walking and biking trails.
Request more information about Carillon at Tuscany.
Other communities to consider in the area include Berkshire Forest, Cresswind Myrtle Beach, Cameron Village, Park Place, and Waterside Pointe.