Washington, D.C. is a political and cultural hub that attracts many people in their retirement years. While some people want to settle right in the heart of the city, you don't necessarily need to do that to be close to all that D.C. has to offer.
You can easily traverse the Baltimore-D.C. metro area, a thriving urban hotspot, by bus, train, or car. Both Maryland and D.C. are rich in history, cultural institutions, and beautiful scenery.
If you plan to travel during your retirement, the Baltimore-D.C. metro area also offers the convenience of multiple airports, including Washington Dulles International Airport, Baltimore-Washington International Airport, and Ronald Reagan Washington National Airport.
There are plenty of 55 and over communities in D.C. and nearby Maryland. Get to know these five communities to help you decide if this is the right area for your retirement.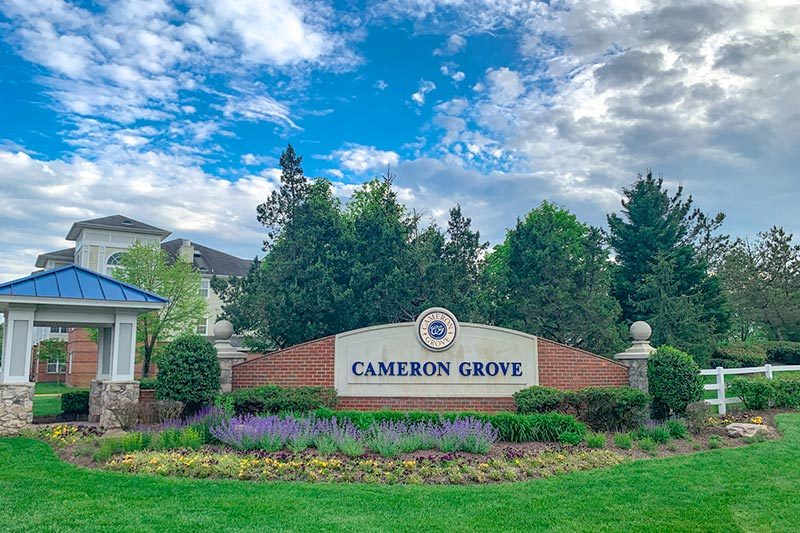 If you're looking for retirement communities near Washington, D.C., Cameron Grove is just 35 minutes outside the capital city in Marlboro, Maryland. Residents of this 55+ community can easily visit the Smithsonian Institution, the United States Botanic Garden, the National Aquarium, and Nationals Park.
Upper Marlboro also offers residents the convenience of nearby health care providers, such as UM Bowie Health Center and Inova Mount Vernon Hospital. If you like to get outdoors, Cameron Grove is near several parks and golf courses.
Cameron Grove is a mid-size 55+ community with homes built from 1999 to 2013. You can choose from attached-style homes, condos, or single-family homes. The attached cottage homes come in single-story or two-story layouts. The condos are in three-story buildings with elevators, and the single-family homes come in a variety of different models.
Cameron Grove offers its residents a low-maintenance lifestyle. Your homeowners' association (HOA) fee will cover general maintenance within the community as well as the amenities you'll enjoy while living there. Cameron Grove hosts a variety of social activities and clubs for its members. Work up a sweat during aerobics, or kick back with your neighbors on movie night.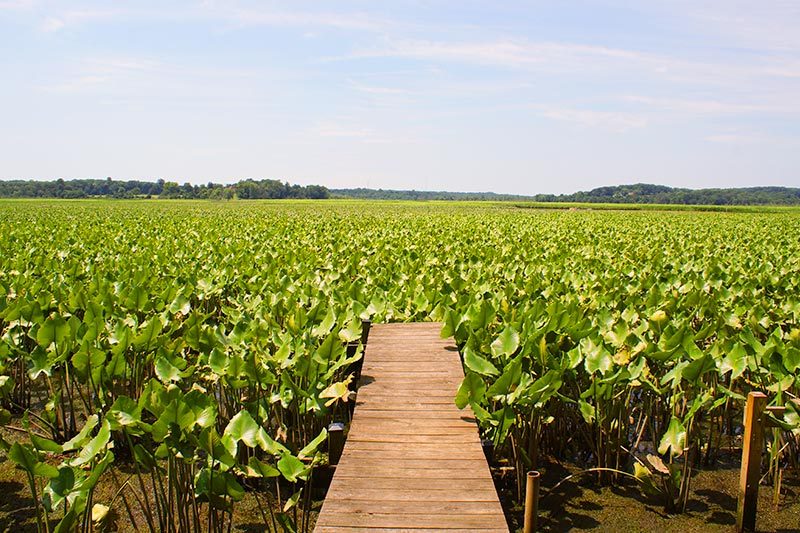 Marwood, an intimate community with just 152 homes, is also located in Upper Marlboro, Maryland. Residents can easily reach both Washington, D.C., and Baltimore from this community. Enjoy quick trips to either city for the museums and restaurants.
You can also stick closer to home; Marlboro has plenty to offer as well. Stroll over to Old Marlboro Pike to find your new favorite coffee shop, bakery, restaurant, or bar. Marwood also puts you near plenty of outdoor attractions, like Hakes Lakewood Park. Golf enthusiasts will love being near Marlton Golf Club, Oak Creek Golf Club, and Lake Presidential Golf Club.
If you're interested in settling down in Marwood, you will have plenty of flexibility when it comes to selecting your home's size and layout. The community has single-family homes with one to three bedrooms and one to three bathrooms. These homes come with attached garages, some one-car and some-two car.
Single family homes start at 1,194 square feet and go up to 1,664 square feet. Attached homes are similarly sized, ranging from 1,194 square feet to 1,652 square feet. These homes also come with one to three bedrooms and attached garages with room for one to two cars.
Marwood has a community center that serves as a gathering place for its residents. You can work out in the exercise room or meet up in the computer room or conference room. Outside, Marwood offers its residents a chance to unwind on the patio and take a dip in the community pool.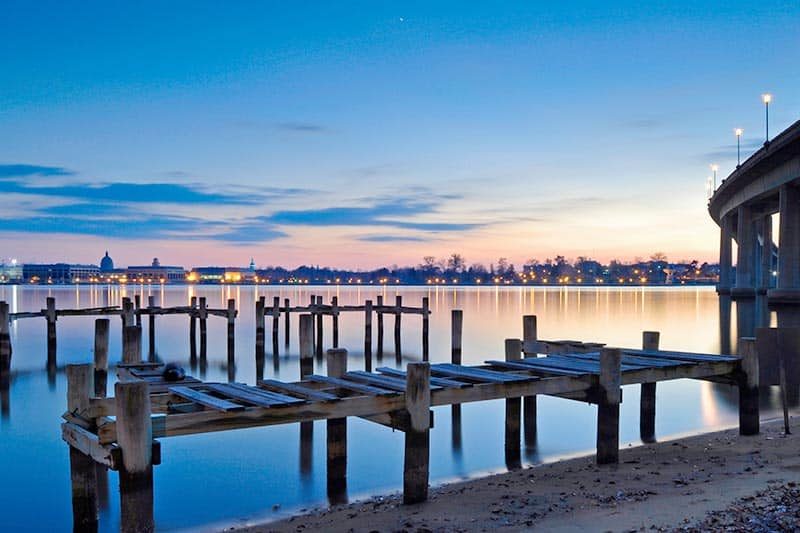 Two Rivers is in Odenton, Maryland, a census-designated place in Anne Arundel County. This community has an idyllic atmosphere with beautiful homes, sprawling greenspace, and no shortage of things to do.
Head to Waugh Chapel Towne Center for shopping and dining. You can get your fill of nature at Patuxent River Park, which offers plenty of space to hike, fish, and canoe. If you're missing the bustle of a bigger city, Washington, D.C. is just 29 miles away. Baltimore and Annapolis are even closer.
If you're looking for a newly built home, Two Rivers could be the right fit. Construction on this 55+ community began in 2015 and continues today. The plan is to build a total of 800 attached and single-family homes. The homes are designed with luxury in mind, and homebuyers can choose from several open floor plans and home sizes.
If you're looking to downsize you can consider a single-family home starting at 1,407 square feet. But for those who want to spread out and entertain, Two Rivers has homes that are nearly 3,000 square feet.
Lawn maintenance, as well as trash and snow removal, are taken care of by the HOA, which leaves residents more time to spend doing what they enjoy most. Feel free to plan a day trip to the nearby cities or get to know your neighbors as this newer community forms its bonds.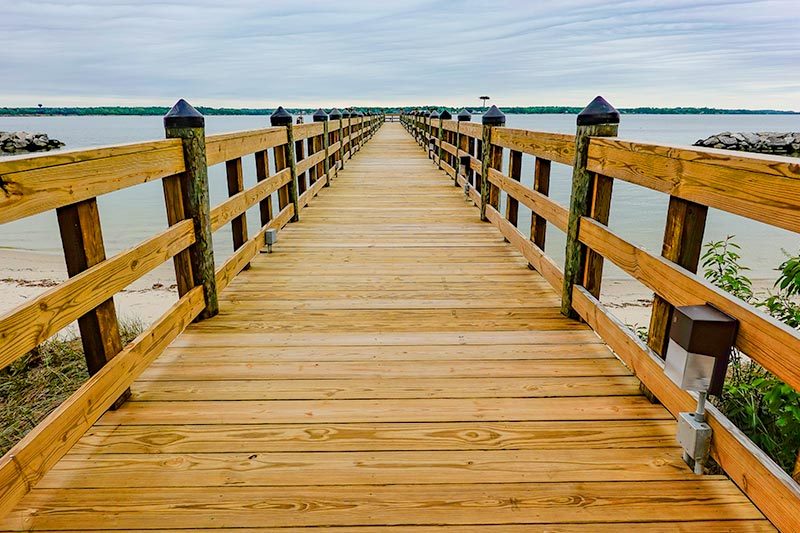 Central Parke at Victoria Falls is an active adult community in Laurel, Maryland, approximately 20 miles outside of Washington, D.C. and Baltimore. While the community makes it easy to reach these two major urban areas, you'll find plenty to do in Laurel as well. This Maryland city has its own historic district, arts center, and shopping mall. You can try out its many restaurants and hit the links at nearby golf courses.
The 55+ community has just over 600 homes built over the course of 2004 to 2011. Central Parke at Victoria Falls offers luxury condos, two-story attached villas, and spacious single-family homes. The condos are spread out across 10 buildings, each with elevators and private garages. Homebuyers can choose from four floor plans.
The attached villas come in a variety of floor plans as well. Choose between one to four bedrooms and two to three bathrooms. The single-family homes are built in three floor plans, each with two-car garages. No matter which type of home you select, you can expect beautiful features, like gourmet kitchens and high ceilings.
Central Parke at Victoria Falls is a picturesque 55+ community that caters to the active adult lifestyle. A full-tie activities director ensures there's a rich array of events and social gatherings available to residents. Share your love of wine, books, travel, crafts, walking, and more.
The community has a 13,500-square-foot clubhouse with a fitness center, a library, a card room, a catering kitchen, and an arts and crafts studio. Residents can also enjoy the community's indoor and outdoor pools. Outside, you'll also find trails for walking and biking, tennis courts, and community gardens.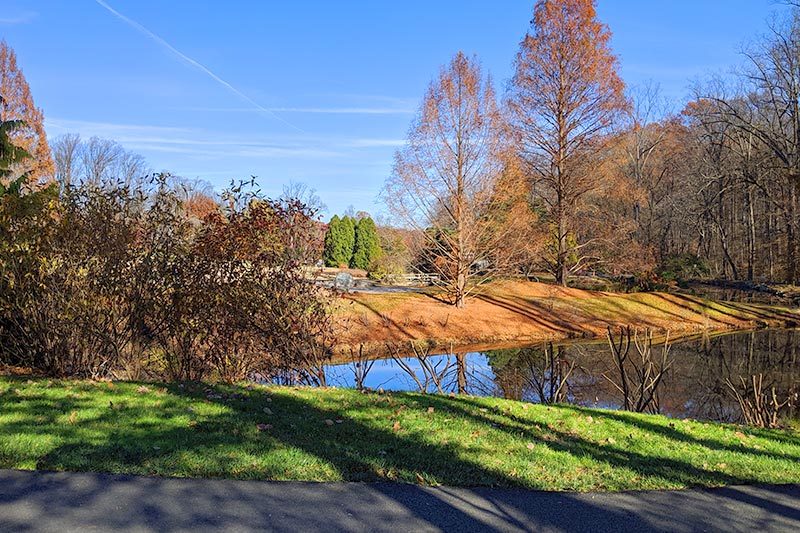 Leisure World of Maryland is in Silver Spring, Maryland, a city just six miles outside of Washington, D.C. A quick drive will take you to all that D.C. has to offer. If you feel like staying closer to home, Silver Spring has plenty of options.
Veterans Plaza is host to an array of shops and restaurants. You can also stop by a local farmers market. Laurel residents are also conveniently located near several health care providers, including Silver Spring Medical Center and Bethel Medical Center.
Leisure World of Maryland is an expansive 55+ community with 5,600 homes. The community is divided into 29 neighborhoods. In some neighborhoods, you'll find only condos. In others, you will find a mix of attached and single-family homes.
Homes in Leisure World of Maryland have been built over several decades, beginning in the 1960s and ending in 2009. If you're looking to downsize, condos start at 705 square feet. If you want more room, you'll find single-family homes up to 1,200 square feet.
Leisure World of Maryland certainly delivers on its playful name. The residents enjoy a lifestyle that is low on maintenance and high on fun. The community has more than 60 clubs and activities for its residents. The Leisure World of Maryland staff manages the community's facilities and coordinates the activities. You can explore your interests in two clubhouses that offer amenities like a library, fitness center, woodworking shop, and ballroom. Outside, you can play bocce ball and shuffleboard. The community even has its own 18-hole golf course.