When it comes time to sell your home for one that's more accommodating, the process doesn't need to be stressful. With the right real estate agent and an idea of what to look for, relocating to a community and living space that better suits your needs can actually be a breeze. Home features are no doubt at the top of your "what to look for" list.
Safety features and other home components, in particular, will improve your quality of life by making your house work for you longer. That means that as you grow older, these features will ensure the house ages with you. This can be especially helpful since research reveals that most (55%) accidents among those 55 and older happen at home. Another 23 percent happen outside, but near the house.
To get you started with practical aspects of your next home as you begin your search, here are eight home features that can increase longevity.
1. Bathroom Handlebars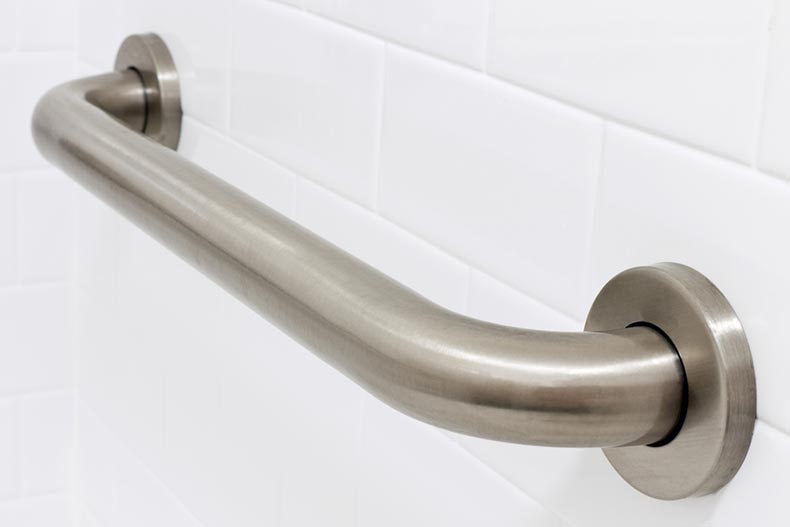 You've likely heard about the importance of shower bars as a home feature for older residents. In fact, you may even know from firsthand experience how beneficial they can be. However, many homebuyers 55 and older forget to consider the importance of handlebars in other areas of the bathroom.
For instance, bars are beneficial by the toilet. Getting up and down every time nature calls isn't always easy. Even if it isn't too difficult now, it can get more difficult the older you get. Having handlebars by the toilet can prevent accidents in a room that Age Safe America calls the number one place for accidents in your home.
2. Buy a Single-Story Home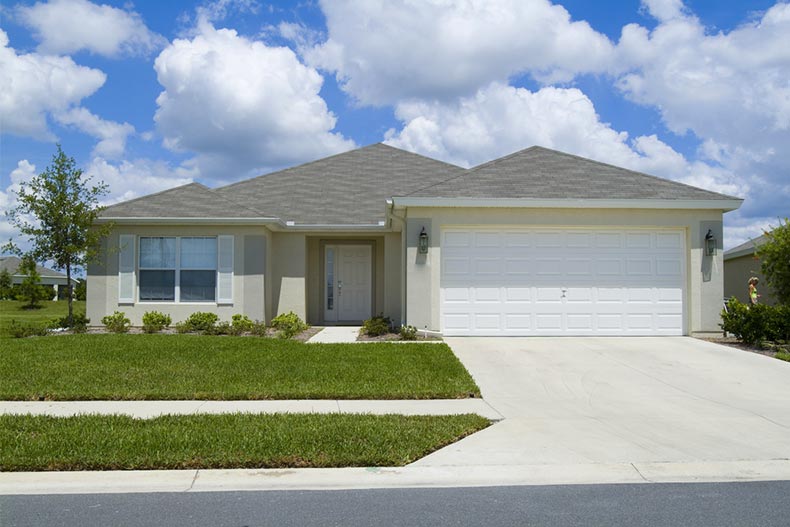 Another necessity for your next home is finding one that is single-story. While two-story homes might have had their benefits and uses in earlier years, it's a good idea to make the switch to single-story now. Why? Because stairs are the cause of most accidental deaths.
According to a Science Direct study, stairway falls are the leading cause of accidental deaths among seniors. Their report noted that stairs or steps make up 7%-36% of accidental deaths in older adults. Averages range between the high teens and low 20s in most cases. If space is still a priority for you, remember that ranch-style homes can still be spacious without the dangers of stairs and steps to get around.
3. Well-lit Rooms, Hallways, and Entryways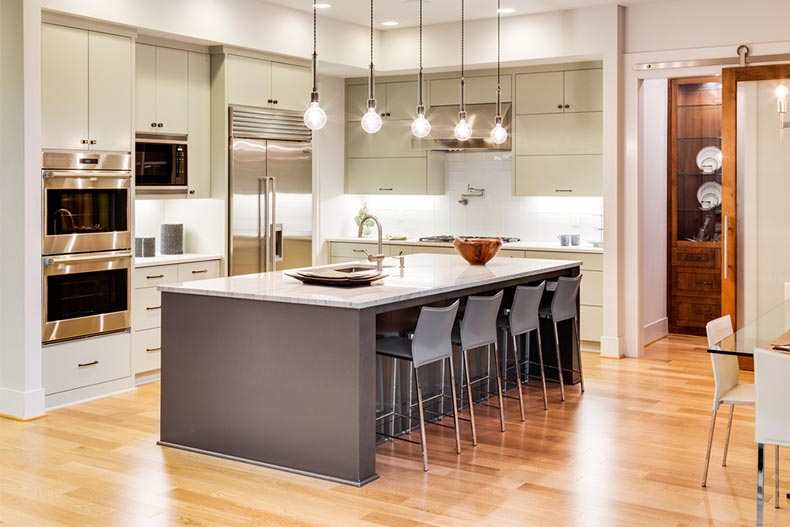 As you get older, your eyesight inevitably declines. The right home features can be a huge help here. Having a space that isn't well-lit throughout can make it difficult to avoid preventable accidents. For instance, small furniture or personal belongings like shoes may be easy to miss when heading to another room. Bad lighting can knock you off balance and lead to falls.
On the other hand, good lighting can help you see these obstacles ahead of time.
4. Natural Lighting (plenty of windows)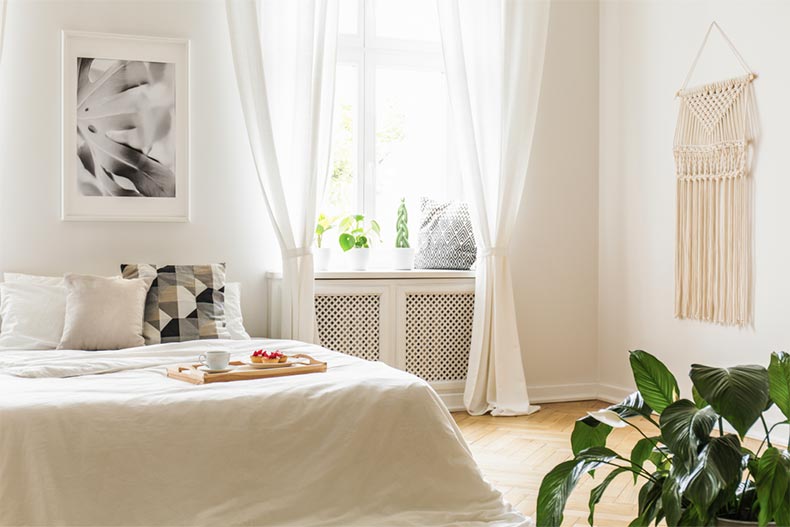 Research has found many benefits to having plenty of window space and natural lighting in your home. In fact, some of the most important benefits of putting "natural lighting" on your list of home features, include:
Distinguishing between night and day — Mayo Clinic reports that having sufficient exposure to natural light throughout the day helps reduce sundowning. Sundowning is a condition that seniors can get that disrupts your internal clock, making it difficult to sleep, and creating confusion and anxiety.
Getting your daily dose of vitamin D
Reducing feelings of depression
Fewer falls
According to one study, adults without natural lighting in their homes are 1.4 times more likely to report depression and 1.5 times more likely to report a fall.
5. Safe Flooring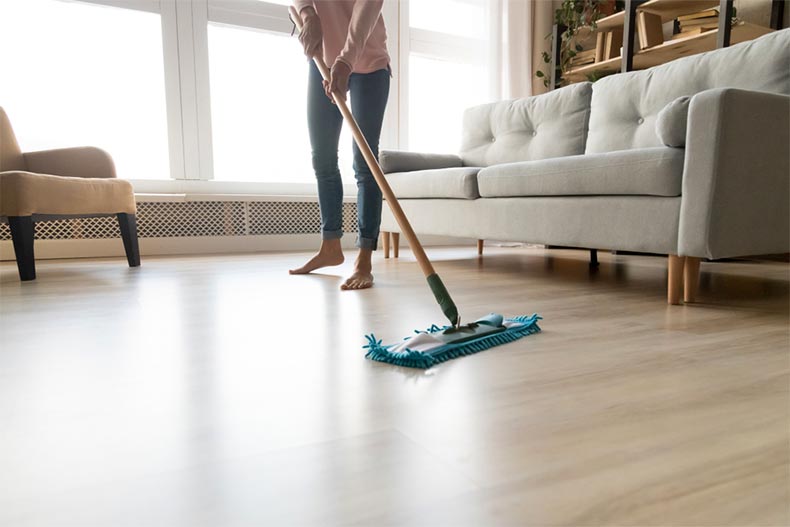 Another preventable hazard to consider in your new home is safe and level flooring. Tripping, whether it's due to personal belongings or flooring, causes most in-home accidents. Preventing falls as much as possible is essential to increasing longevity and reducing injuries.
Some unsafe flooring conditions to avoid include:
Slippery/unstable
Tripping hazards (i.e., loose or torn carpeting, lifted tiling, etc.)
Unmarked stepping areas
Unsafe transitioning areas (i.e., where your tiling meets your carpeting area)
6. Higher Plug Point Locations (fewer extension cords)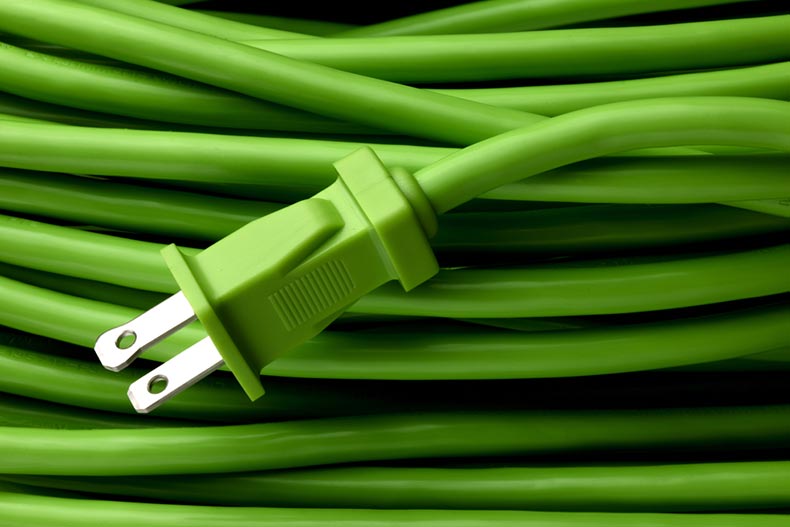 Bending down and over, especially often, can make it difficult to complete daily tasks. When plug points are located at lower levels, as they so often are, it can be challenging to plug in electronics you need throughout the day:
Vacuums
Phone chargers
Laptop computers and desktops
Oxygen tanks
Lamps or other lighting, and more.
A solution many have used in the past is extension cords. However, these are another common tripping hazard that can be avoided with higher plug point locations.
7. Handrail Extends Beyond the First and Last Step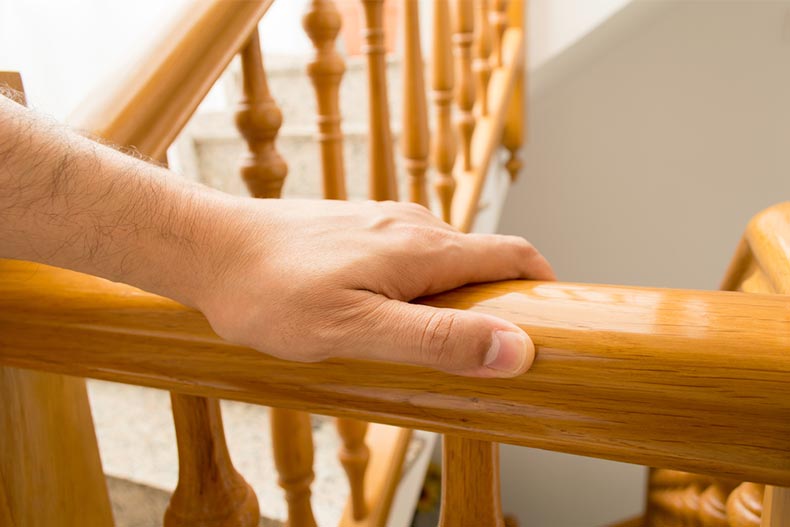 While single-story homes shouldn't have any stairways in the layout, you must consider the safety of handrails for any stepping areas around your home. This includes a layout with just one or two steps inside, steps leading from your home to the backyard, or steps outside your front door.
The fewer steps, the better. However, Age Safe America reports that simple changes like handrails that extend beyond the first and last step at existing steps and porches are essential to safety.
8. Lever Doorknobs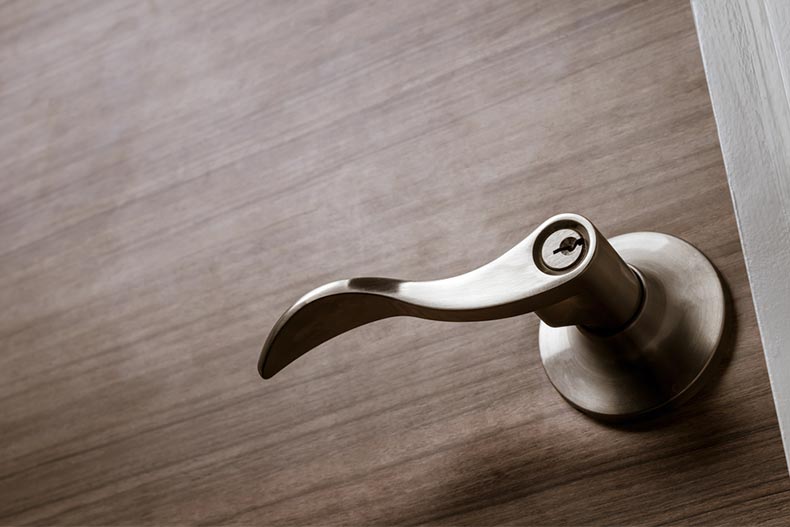 While most older houses utilize traditional door handles, homes that are the right fit for individuals 55 and older will have lever doorknobs. Fortunately, lever handles are considered a popular modern interior design trend, so they aren't hard to find. However, their use goes beyond simply making homes look more aesthetically appealing.
The truth is that lever handles have fewer unexpected challenges than traditional handles requiring grip-and-turn movements to open. This is particularly true for anyone who has arthritis or similar limitations.
If you find a home that checks off all the boxes but has several entryways with doors, you may want to consider door removals. While levers are certainly more beneficial than your typical grip-and-turn handles, open entryways will always be the safest option because there are fewer doorway challenges when traveling from room to room.
Bonus Tip: Let 55places Make the Process Easier
With our unbiased content, quick and easy community searches (across the country), and contact with knowledgeable real estate agents, 55places is the ideal place to start your new homebuying journey. We know how important it is to have access to the most popular communities, from the best places to snowbird to hotspots for retirees. All you have to do is determine what home features and community amenities matter most to you, and we'll get you into your new home in no time.