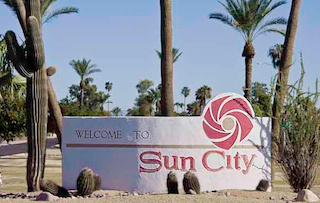 Active adult communities have come a long way since 1960 when Del Webb opened his first Sun City. Today, these planned communities may be age-targeted or age-restricted, they feature homes in a variety of styles and prices, and they have amenities that appeal to residents with very different interests. They also cater to active residents who are likely to still be working or even pursuing a second career.
When active adult communities were designed in the 1960s they focused on leisure living for retired residents. Yet today, the expected age of retirement has been pushed back far more than the 55-and-better age restriction on most active adult communities.
A Common Misconception
According to a recent Wells Fargo survey, working in retirement will be a financial necessity for a third of older Americans, and 42 percent of those who can afford to retire say they plan to continue working because they want to. This trend is echoed by active adult community builders, like Del Webb, who say that more than half of their residents continue to work, either by choice or necessity.
It's a common misconception that active adult communities are built for old people. The typical age restriction in a community begins at 55 (younger in some developments), which is hardly considered old by today's standards. Some communities even skip the age restriction altogether and instead focus on an age-targeted approach by featuring amenities and homes that appeal to older homebuyers.
Active Adult Communities
Whether you prefer a community with specific age restrictions or one that targets homebuyers of a certain age, there's something to be said for living among peers. Homes are generally designed to be low-maintenance with single-level living and open floor plans which are perfectly sized for one or two people and their occasional guests.
Fees in active adult communities may cover exterior maintenance, landscaping, and lawn care. This frees up residents' time so they can enjoy community amenities such as golf courses, tennis courts, swimming pools, state-of-the-art fitness centers, art studios, and game rooms. Amenities are generally centered around an exclusive clubhouse or a collection of facilities, with larger communities typically offering a wider range of attractions.
While active adult communities were originally built in well-known retirement destinations like Arizona and Florida, today's communities are popping up throughout the country. Active adult homebuyers can easily find age-restricted or age-targeted communities in urban, rural, and suburban environments. Home prices and styles range from affordable condos and attached homes to custom estate homes priced over $1 million.
Pets and Visitors
When it comes to pets and visiting kids, active adult communities are welcoming to varying degrees. The number of pets may be limited and leashes are often required, although many communities do have dog parks for leash-free exercise. The rules for visiting kids are different from one community to the next. Some communities put a strict limit on how long visitors under the age of 18 can stay, and others are more flexible. In some communities, only one homeowner must meet the age requirement while other members of the household may be younger (but not children). Potential residents should read all the restrictions carefully to avoid unwelcome surprises down the line.
A Healthy, Active Lifestyle
Today's active adult communities may be different in their home design and non-retired residents, but they still aim to create an environment that supports a healthy, active lifestyle. Modern and diverse home styles found in communities across the country also make it easier than ever for active adults to find appealing age-restricted communities near work, family, and friends.