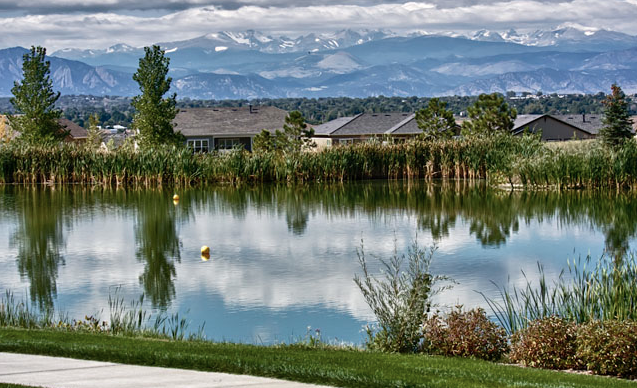 Homebuyers have many decisions to make when purchasing a new construction home rather than searching for an existing resale home. One of those important decisions is on which available lot (homesite) they would like to live. When most people are given an option, they are likely to choose a lot with special features, such as more land or a beautiful view, but these premium lots typically come with a higher price tag.
When builders initially divide up new developments into different lots, they realize that some of these homesites will be more desirable than others. This makes these homesites more valuable, giving the builder a chance to charge more money for them. The extra cost is generally labeled a "lot premium" and is added to the base price of a standard homesite.
Different lots within a community may have different lot premiums. Premium lots have something that sets them apart from the basic homesites within a community. They may be larger than the other lots, but size is not the only consideration. Premium homesites might cost more because they have a lake, mountain, or golf course view. Corner lots often come at a premium price, as do those in a cul-de-sac or in an area which offers additional street parking.
When a homesite comes with a lot premium, be sure to ask why. It may have less obvious benefits or a feature you did not previously consider. Homesites which come with a lot premium may not offer features which appeal to all buyers. Before spending more money for a premium lot, make sure that the homesite is actually worth the extra cost for you.
Perhaps a lot costs more because it backs up to a scenic lake, but you would rather give up the view to live in a standard lot which is closer to the community clubhouse. Maybe the lot is beside an area with an extra parking space, but you would rather not have guests parking near your home. A premium location may help the home retain its value, but there's no guarantee that you will recoup the extra cost. The added value will depend on the needs of the potential homebuyers at the time you end up selling.
The benefit could potentially change as well, such as in a situation where a golf course closes and you lose your premium view. When buying a new construction home, it's always a good idea to enlist the help of a buyer's agent instead of working directly with the builder's sales office yourself.
A real estate agent can help you navigate the building process and negotiate the price—including the price of a lot premium. Homesites with preferred features do typically come with lot premiums, but those extra costs may be negotiable. Consider the choice carefully to make sure that the premium lot will give you enough added value to be worth the extra money, and then work with a real estate agent to make sure you get your home for the best possible price.