People may not be ready to flock to concerts or hop on planes as the coronavirus pandemic remains active and ongoing, but they're ready to continue their homebuying journey. According to the Mortgage Bankers Association, applications for new mortgages are up and interest rates are down. It's a good time to buy, and housing markets across the country have plenty of inventory and enticing opportunities.
The current pandemic has affected nearly every industry in the country, and the unemployment rate is now over 14 percent. Real estate experts have been wondering what this period of economic uncertainty could mean for the current market and the long-term forecast.
Recent numbers are encouraging. This rebound is welcome news after about a month of slow real estate sales. At one point, U.S. existing home sales fell more than they had in about five years, according to a National Association of Realtors report. Over the last few weeks, however, the numbers are climbing back up.
Homebuyers looking to purchase their first home or downsize into a retirement home have some things to consider, and today we're helping active adults sift through all the information they need to make an educated decision about buying a home with a new loan or refinancing an existing mortgage.
Mortgage Rates Are Ridiculously Low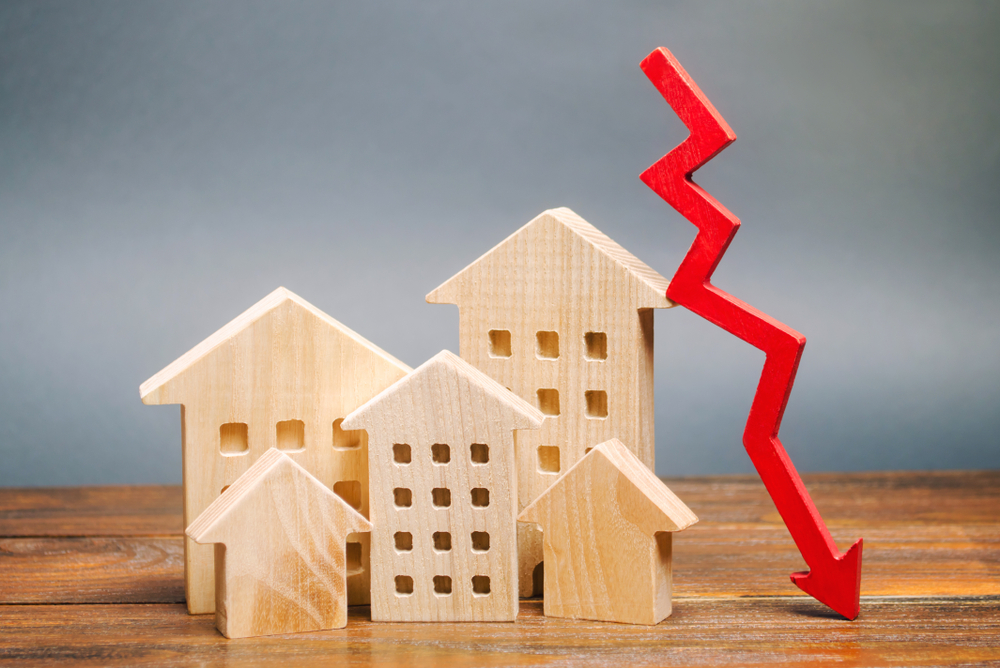 Hovering between three and four percent, mortgage rates are the lowest they've been for a while, and that has led to large states like California, New York, and Washington reporting a rise in purchase and mortgage application numbers.
The attractive borrowing rates are due to the Federal Reserve's actions in response to the COVID-19 pandemic. You may remember when things got serious in mid-March: Businesses began closing while stay-at-home orders became law, and social distancing became more than just good hygiene. Over the next couple of weeks, a series of stimulus plans were put into place to protect consumers, homeowners, and businesses from the potential fallout that the economic stall could cause.
The measures put in place by the Federal Reserve on March 16, 2020 were designed to encourage borrowing and keep consumers spending. This included a deep cut in short-term interest rates all the way to zero. It's unprecedented, and it's working.
Most borrowers will have a hard time ever finding rates as low as they are right now. If you've been thinking about a purchase for some time but you haven't been sure whether or not to dive in, this is as good as it's going to get in terms of securing a low-cost mortgage.
Every potential homebuyer has a unique set of financial circumstances. For someone who has lost a job or seen hours and wages cut, homebuying might still seem a bit risky. But for people who have not suffered a setback financially during this crisis, this is the time to get impressive terms on a home loan.
For buyers who have never bought a home before, this economic climate can be especially advantageous in terms of finding a great deal and locking down an incredible rate. According to Jennifer Gralitzer, the Northeast Regional Sales Manager for 55places.com, first-time mortgage applicants will have a less-stressful process than they might have had previously. "When rates are declining, it can be a great time for first-time homebuyers to jump into the market, giving them cheaper access to credit and more buying power," Gralitzer says.
Buying a Home During Economic Uncertainty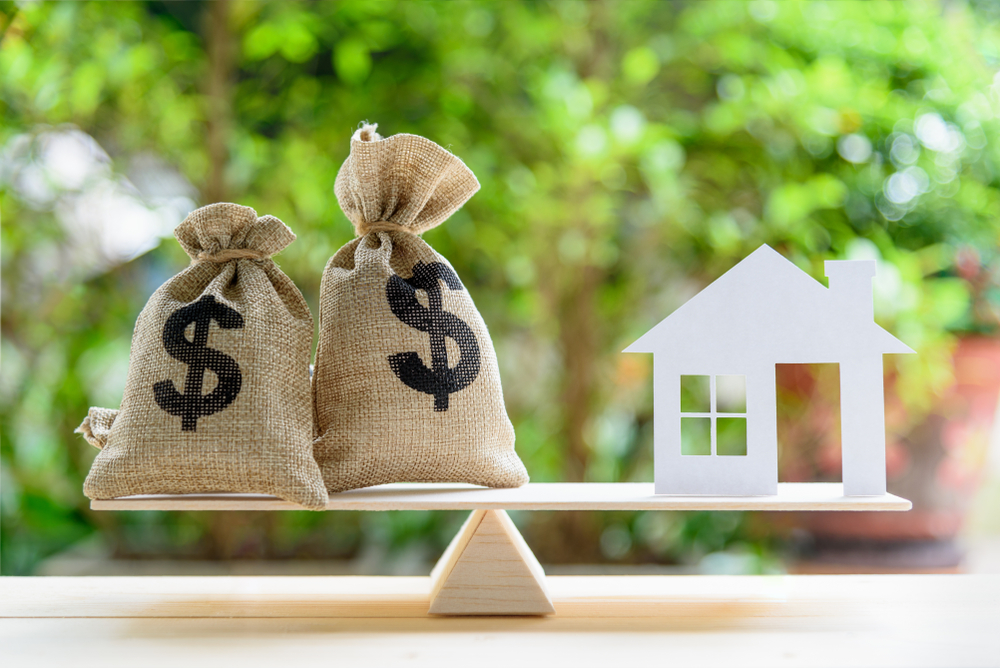 If you're ready to buy a new home, the best thing to do is to surround yourself with professionals. There's a lot of information out there, and sifting through the ever-changing news can be a challenge. Find a few reliable and stable sources, and stick with those.
Make sure you're working with a great real estate agent who's flexible and adaptable even in a time of crisis. Many good agents are offering virtual tours, and buyers can find modified appraisal, inspection, and closing procedures. Talk to your agent about how your safety will be ensured during the homebuying process and what's being done to limit your risk of exposure. No one wants to buy a home without seeing it, but make sure cleaning is a priority before you enter the home. Also, be sure to wear a mask and gloves, and avoid open houses.
Mortgage professionals will also be available to help you navigate the process of applying for a loan. Most lenders will have paperless documentation and verification that will eliminate the need to pass paper back and forth. Look for digital documentation and e-signing capabilities. States are passing laws that allow for notary meetings over FaceTime, and online platforms are being used for negotiations, meetings, and association interviews.
Qualifying standards still need to be met for any new mortgage applications. Lenders will verify income and examine credit risk. Ultimately, your interest rate will be impacted by your credit score and the amount of your down payment. The Federal Housing Administration recently announced its requirements for FHA loans, and they include:
Minimum 580 credit score
Down payment of at least 3.5 percent
Debt to income ratio of less than 43 percent
Proof of regular income
What to Expect While House Hunting Right Now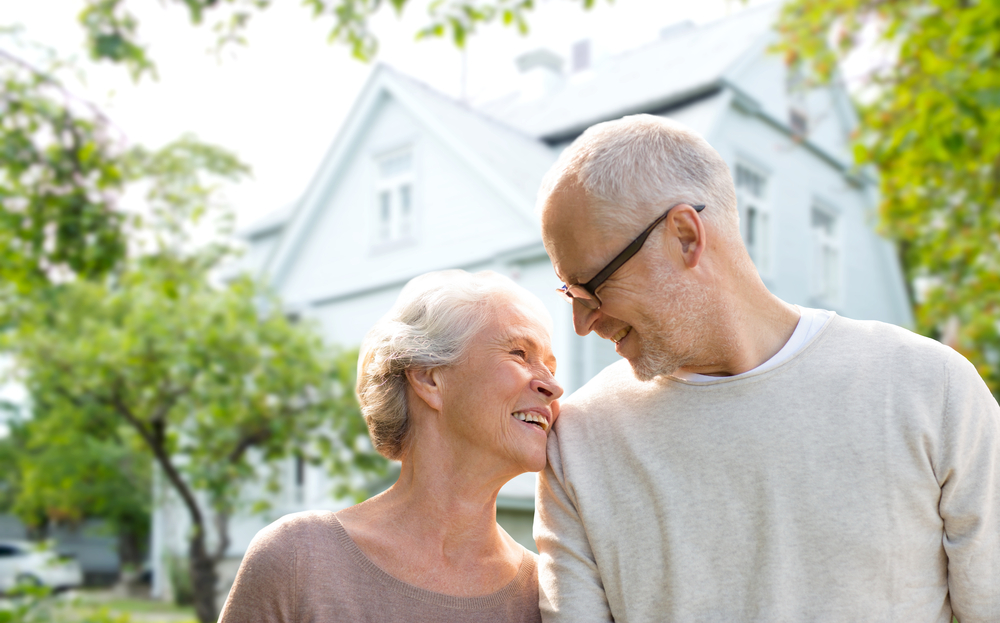 Gralitzer notes that this is a prime season for new buyers. "Traditionally the spring market is a busier time of the year, besides for pleasant weather in which to house hunt, people try to time their moves with their children's school calendar," she said. "Pandemic aside, people who have a need to move—and are financially and physically able to do so—will likely forge ahead with their plans instead of putting life on hold indefinitely."
Putting life on hold is often not possible, and if it's time to get a mortgage, buyers can expect real opportunities. Here are some important and interesting statistics:
The average rate for a 30-year fixed-rate mortgage with 0.7 points paid in fees went down in mid-April to a low of 3.31 percent. A year ago, the rate during the same period was 4.17 percent.
Buyers interested in a 15-year fixed-rate mortgage are looking at even lower rates. They're averaging about 2.8 percent with 0.7 points paid, and that's lower than the 3.62 percent from the same time last year.
Adjustable rates are down too, and this gives buyers a bit of an edge when it comes to negotiating purchase prices and closing terms.
It's important to remember that information is changing daily, even several times throughout the day. Work closely with your loan officer or broker as well as your agent when you're negotiating terms and finalizing details.
Refinancing an Existing Mortgage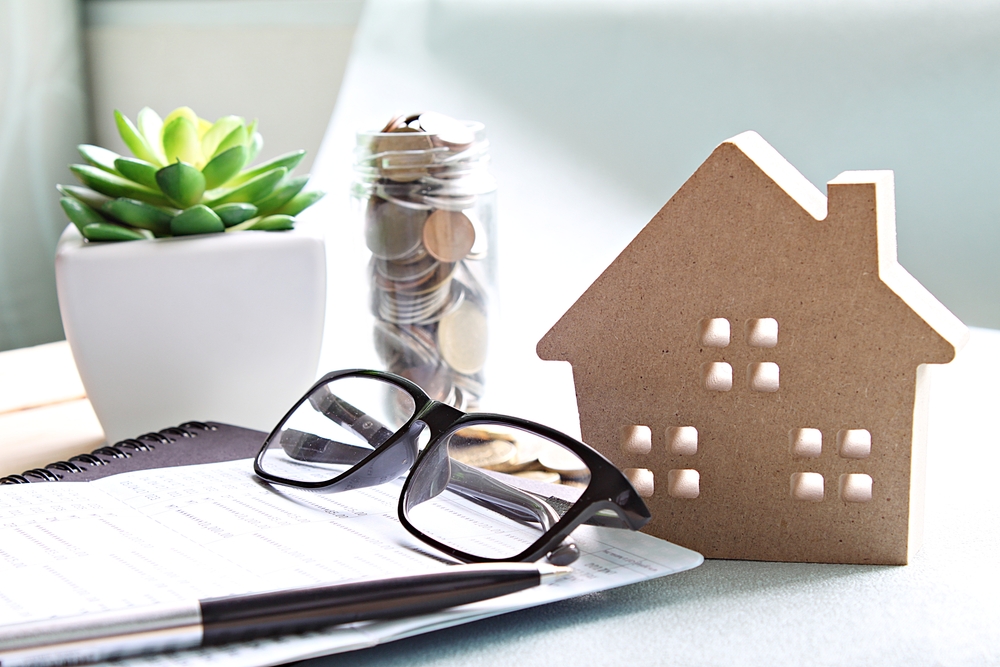 Active adults who are perfectly happy in their homes and have no interest in buying something new don't have to miss out on these lower rates. There's a potential for saving money by refinancing existing loans.
Working with a lender you trust is even more critical when you're looking for better rates and terms on your refinance deal. Interest rates are moving around frequently, and you need to know when your timing is just right.
George Kolar, the Midwest Regional Sales Manager for 55places.com, has some personal experience with this. He says, "I just completed a refinance on my home, and interest rates have been all over the place. Rates were some of the lowest they have ever been the third week of March (around 3 percent), but the last week in March, rates were up to 4.25 percent. Rates went lower after that, but they change by the day."
Reasons to Refinance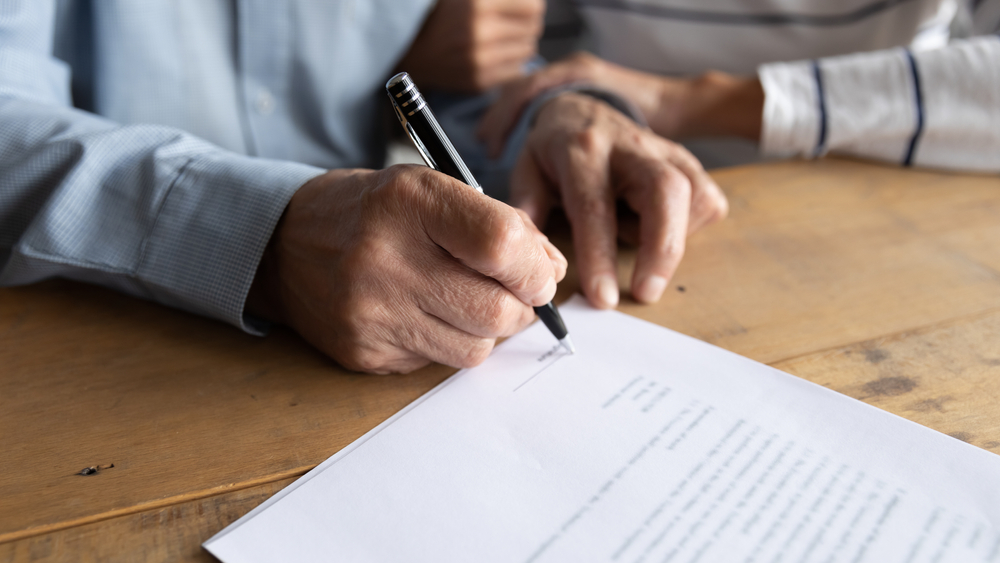 While the lower rates are attractive, owners who aren't careful can end up losing money during a refinancing of their mortgage. The number of refinance applications is lower than the number of new mortgages because a lot of homeowners probably have pretty comfortable terms already. Refinancing often comes with closing costs and extra fees, and if those won't be entirely absorbed by what's being saved in ongoing mortgage costs, it's better to avoid the process.
However, there are some excellent reasons to move ahead with refinancing a mortgage.
One of those reasons is to pay off a home loan a little bit sooner. If you're thinking about getting out from under mortgage payments entirely, it's an excellent time to refinance into a loan with a shorter repayment term. You can go from a 30-year to a 15-year mortgage, for example, and the monthly payment won't be all that much higher.
Homeowners should also take this opportunity to check their rates. If you obtained the loan with little collateral or a credit score that's much lower than it is now, you should consider refinancing for a better interest rate. Not only will this save you in the amount you pay every month, you'll also have a less expensive mortgage in the long term.
During times of economic uncertainty, owning more of your home and building equity is an important part of preserving its value. Keeping expenses as low as possible and more money in the bank is one of the best reasons to refinance an otherwise expensive mortgage.
Many homeowners also refinance in order to access cash in their equity. This could be something homeowners are thinking about doing, especially if they're having a hard time with cash flow during this crisis or any other emergency. Owners can refinance a mortgage and take out any cash that has been earned as the property has appreciated and the mortgage has been paid down.
With that cash, you can do a lot of things. There may be other investment opportunities, emergency expenses, or a big purchase that would otherwise be hard to come by with the economy being in the condition it's currently in. Some borrowers use that money to make improvements to their current residence.
Refinance Demand and the Future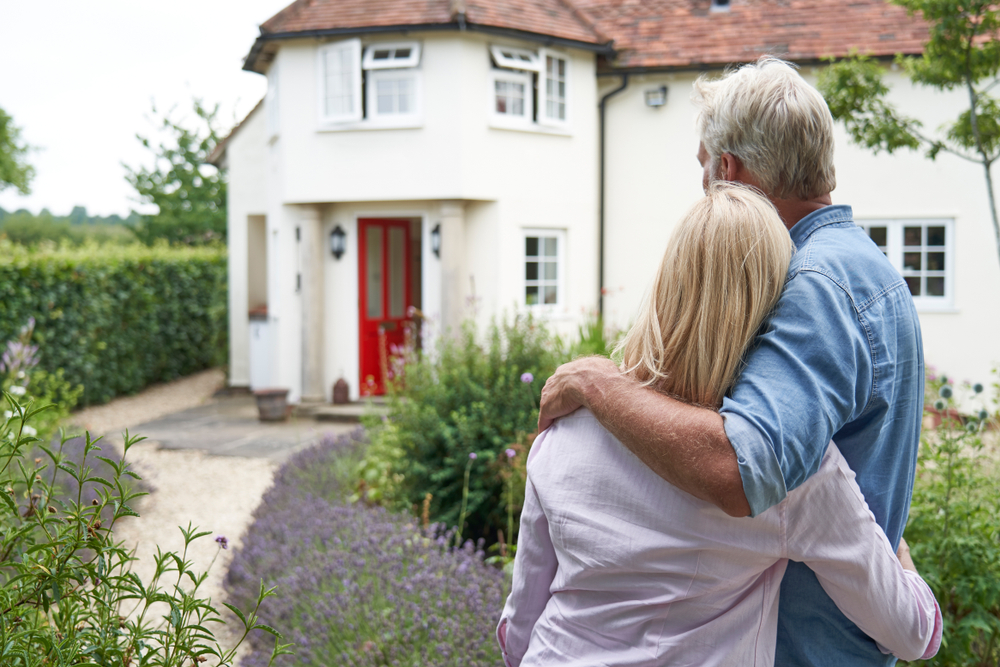 According to the Mortgage Bankers Association, the demand for refinancing is not as high as the demand for new home purchases. The number of refinance applications fell by more than three percent recently, which may give homeowners more negotiating power when they're ready and willing to look for a new home loan.
Refinance deals are harder to close right now, and that may be due to some of the provisions in the CARES Act that protect homebuyers and their mortgages. Rates to refinance are higher than they are to buy a new home but still lower than what many homeowners may be paying.
Always talk to your mortgage professional, real estate agent, accountant, and other experts before you make any financial moves that will have lasting consequences.