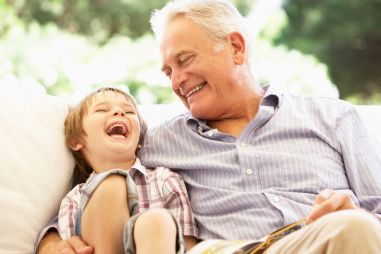 When Baby Boomers bought their first homes, they expected them to come with never-ending honey-do lists. Backyards would need to be mowed, siding would need to be painted, and all those rooms for the growing family would need to be cleaned and maintained. Now that these same Baby Boomers are reaching retirement with empty nests, they are often ready for a low-maintenance or maintenance-free lifestyle.
There are various levels of low-maintenance living, and most of these options are commonly found throughout active adult communities. By choosing to live in a community which shares some level of home or land maintenance, older adults have more free time to enjoy their favorite activities and recreations.
Some active adults choose to go very low-maintenance by living in an apartment or apartment-style condominium. They have no yard to worry about, and the building's exterior maintenance is the responsibility of the community. Depending on the situation, systems for heating and cooling may be the responsibility of the condo's homeowner or be treated as part of the building.
Townhouses or attached villas offer a bit more privacy for those who would rather not live in an apartment building or condo. The number of attached homes in a single building varies. Many active adult communities offer duplex (two) or quad-style (four) attached homes. Attached homes generally have smaller yards, offering some outdoor space without the hassle of tending a larger yard.
Regardless of the type of home, active adult communities frequently include yardwork (mowing, trimming and general maintenance) and snow removal as part of the monthly homeowners association fees. This can include single-family homes, making them a popular choice with older adults who want the privacy of a detached home without the upkeep of a yard.
Whether active adults choose a single-family home or an attached home, they may opt to live in a community which covers all of their home's exterior maintenance. This would include the repair and maintenance of the home's roof, siding and other exterior items, as well as yardwork and snow removal.
Homeowners association fees are often more expensive in a low-maintenance or maintenance-free community, as more of the work is performed by the community. Potential homebuyers should ask questions prior to choosing an active adult community, and learn exactly how much maintenance will be covered through the homeowners association fees. It's also worth shopping around, as fees can vary widely from one community to the next.
Indoors, Baby Boomers can also incorporate low-maintenance features such as single-level living, open floor plans and other universal design elements. Choices throughout the home can be made with ease of care in mind. For example, certain styles of countertop materials, flooring, cabinetry design, and durable interior wall paint can contribute to a low-maintenance lifestyle.
While Baby Boomers once accepted yardwork and exterior home care as just one aspect of the American Dream, retiring to an active adult community allows them to reclaim some of their free time. With all of the options available, active adults are sure to find a low-maintenance home in a community which meets their new retirement dreams.