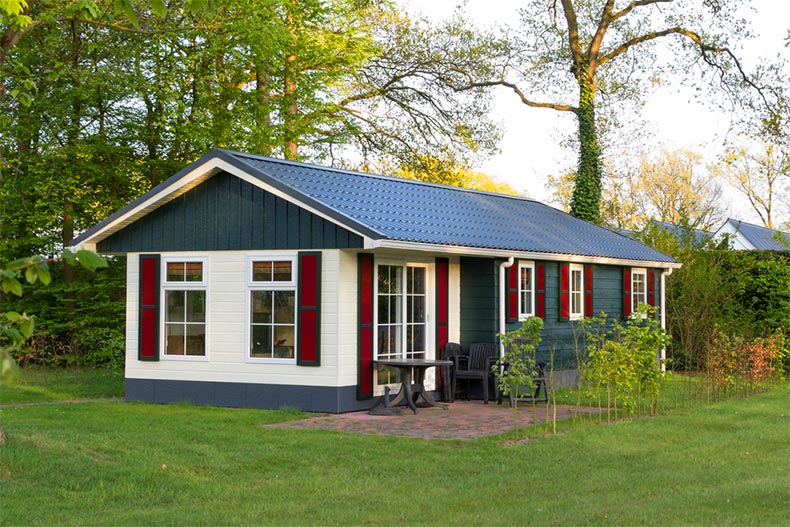 Manufactured homes remain a popular choice for active adult homebuyers, especially those looking for a second home or a home in a 55+ community. Cost is a primary factor when considering a manufactured home as they're typically much less expensive than a traditional, single-family home. Manufacturers have also undertaken great efforts as of late to shed the image of their homes being "cheap" by incorporating modern elements like smart home integration and energy-saving features.
Unpacking and understanding the costs associated with purchasing and owning a manufactured home is the first place to start if buying a manufactured home is something you might be interested in. There are certainly different factors to consider, but the upshot is that it'll almost certainly save you money.
How Much Does a Mobile Home Cost?
The cost savings of purchasing a manufactured home instead of a traditional home are substantial. Though seasonality and location, of course, impact your out-the-door price, you can expect to pay anywhere from $40,000 to $60,000 for a single-wide and $100,000 to $120,000 for a double-wide.
Single-wide manufactured homes are most often 15 feet wide by 90 feet long, equaling 1,350 square feet. As one might expect, a double-wide is double this size, giving us a total of 2,700 square feet. This gives us a price per square foot of about $30 to $45. According to the National Association of Homebuilders 2017 survey, the national average price per square foot for a single-family home is $101.25. When comparing prices this way, it's easy to see that manufactured homes do indeed come at an attractive price.
Transporting Your Manufactured Home
As with most other major purchases in life, the upfront purchase cost is rarely the end of the story. First, if you're buying a new manufactured home, you'll need to have it delivered to the lot where it will be installed (more on this later). You may have seen trucks transporting manufactured homes on interstates before. They require specialized equipment and often "chase" vehicles that follow the overside tractor-trailer.
Again, costs can vary widely, but you can expect to pay somewhere between five to ten dollars per mile for your move. This covers the equipment, drivers, and fuel used to move the home as well as loading and offloading. Be sure your mover is fully licensed and insured. This will give you the peace of mind knowing that all permits have been secured and, should any trouble arise, you'll be covered. If an estimate seems too good to be true then, well, it probably is.
Once your home has arrived at its destination, it'll need to be offloaded. If the homesite has a foundation, this will likely save you money during this step as well as ensure your new home is secure and safe. A reputable, licensed mover will also arrange for the connection of utilities as well as inspections that need to take place. Some parks have additional fees to start service, so you'll want to make sure you've done your homework to plan for these expenses.
Other Ownership Costs
The big decision is whether to purchase or lease the land for your manufactured home. Typically in manufactured home communities, you'll be leasing the land for your home. This is often a monthly or quarterly expense with a national average of $380 per month. In communities with a diverse range of shared amenities, this could be slightly higher, and it's usually a case of "you get what you pay for". Be sure you have a clear understanding of the lease terms, including any termination costs, before making a decision. A reputable manufactured home community will make this clear from the outset.
The alternative is to purchase the land for your mobile home; however, in many cases, you'll end up being in a more out-of-the-way area without the amenities of a manufactured home community. This can be an appealing option for those looking for a home far away from the noise and hassle of city life. If you've always dreamed of a lake home or something similar, this is a direction worth exploring.
You'll also need to cover the insurance and utilities for your manufactured home and, if you own the land, the property taxes on it. In larger communities, utilities are sometimes a part of your lease, whereas in other cases, it's just like living in a single-family home. You should be able to find this information upfront, before settling on a community. If the situation seems murky or unclear, it might be a good time to walk away and look elsewhere.
Keep some money in the budget for maintenance and customizations as well. Once your home is moved and settle, you may want to add a deck or an exterior garage for your car. Maintenance costs for a manufactured home are similar to that of a traditional home. Storms damage roofs, water heaters break, and eventually, you may want to update your cabinets, kitchen counters, or renovate a bathroom.
How to Pay for All of This
With a lower purchase price, some homebuyers are able to buy their home outright. If this is not in the cards for you, financing is often available from the manufacturer or the community you're buying a home in. While these loans are similar to mortgages, be sure to read the fine print and understand the rates of interest you will pay. Many banks are unwilling to service 30-year loans on a manufactured home, so don't count on this as being an option.
The reason banks have historically been unwilling to write mortgages on manufactured homes was due to concerns about depreciation. Recently studies, however, have shown that it's possible for manufactured homes to appreciate in value, though not to the same extent as traditional homes. The biggest factor in this is your home's location.
Manufactured homes can offer significant costs savings over a standard home. They offer a lower purchase price, and even with the addition of costs like transport and land leases, they're still often much less expensive than their traditional counterparts. Before you make a decision, however, make sure you understand all of the costs associated with your manufactured home and community so you can plan accordingly.