Communities designed for active, independent-minded senior citizens are on the rise. Commonly known as "55+ Communities" or "Active Adult Communities," their impressive rate of growth is expected to continue as we head toward 2030. Below is a look at the benefits of active adult communities and eight questions to ask before you select one to call home.
9 Questions You Should Ask Before Moving to a 55+ Community?
Active adult or 55+ communities offer more freedom and lifestyle options than the typical retirement home. However, there are still some factors you may need to consider. By asking the questions below, you can narrow available options and choose a 55+ community that suits your unique preferences.
1. "Do you offer single-family homes, attached homes, or both?"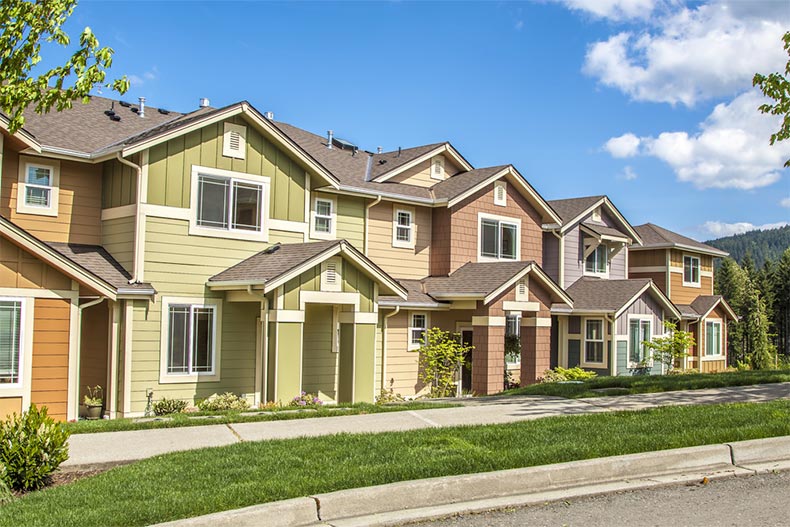 One of the top reasons why 55+ communities continue to gain traction is their flexible array of housing options. While many retirement homes are limited to multi-family housing, apartments, or attached homes, 55+ communities typically offer a wider variety of options. Here are some of the types of housing you can expect to find in 55+ communities:
Single-family houses
Condos
Patio homes
Townhouses
Apartments
Mobile homes
2. "Is there a community pet policy?"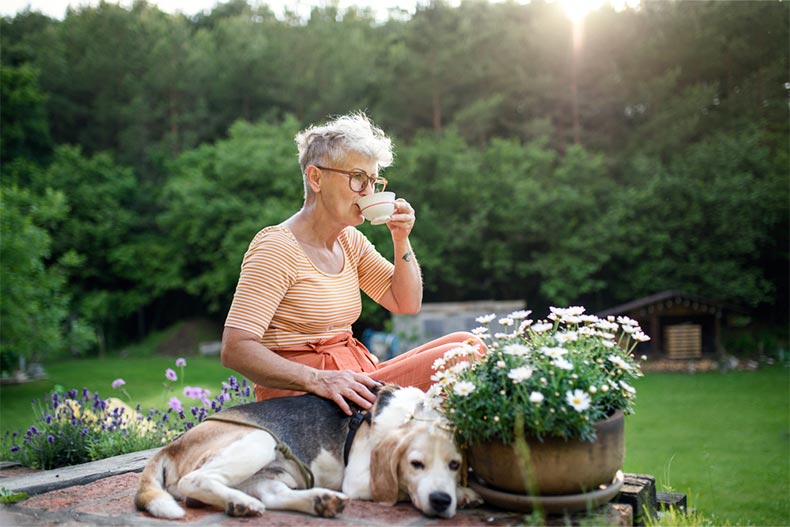 If your family includes any four-legged members, then choosing a pet-friendly community is essential. While pets are allowed in most communities, it's important to inquire about the specifics of their pet policy.
For example, some communities may have size or weight restrictions, while others might be selective about the type of pet you have. To avoid disappointment or complications, take some time to review pet policies in detail. And do not worry, there are plenty of 55+ communities that welcome pets! Some even have state-of-the-art dog parks!
3. "What is the price range of available properties?"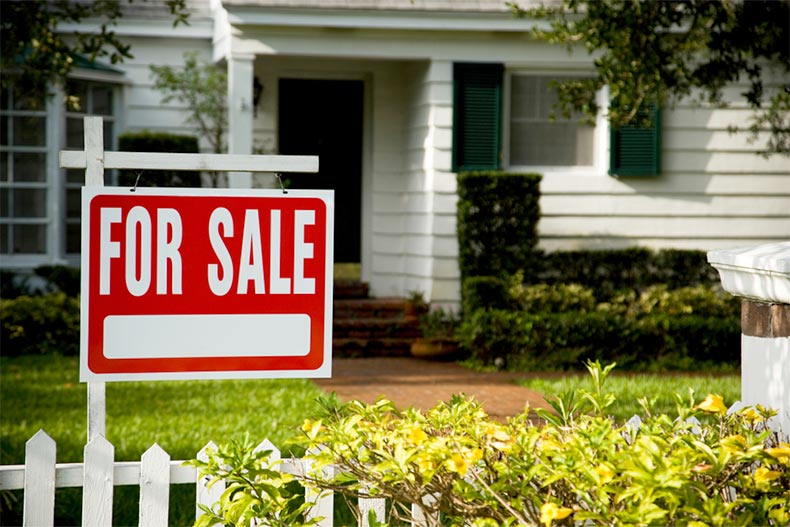 Overpriced housing is a dealbreaker for many budget-conscious seniors. As a result, finding an affordable place to retire is a must for the majority of people exploring 55+ communities. Before you get attached to a community, be sure to consider the true costs of living in a 55+ community. Here are some key costs to consider:
The sale price of available properties
Monthly homeowner's association fees
The cost of living in the city you are considering
Closing costs and other transactional fees
4. "What is included with my monthly HOA fees?"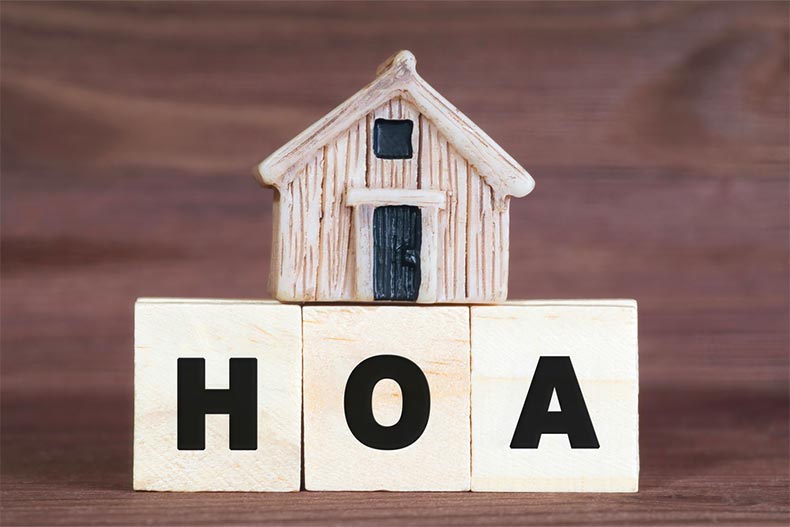 It's always a good idea to contact the HOA of a 55+ community before committing to a purchase. In addition to finding out exactly what is included in HOA fees, you can find out about payment options, fee and tax structures, and typical cost of living expenses. Most important, you can gain valuable clues about how efficiently the HOA operates. For example, an unpleasant first experience with an HOA is often a sign you should continue your search.
5. "What is the surrounding area like?"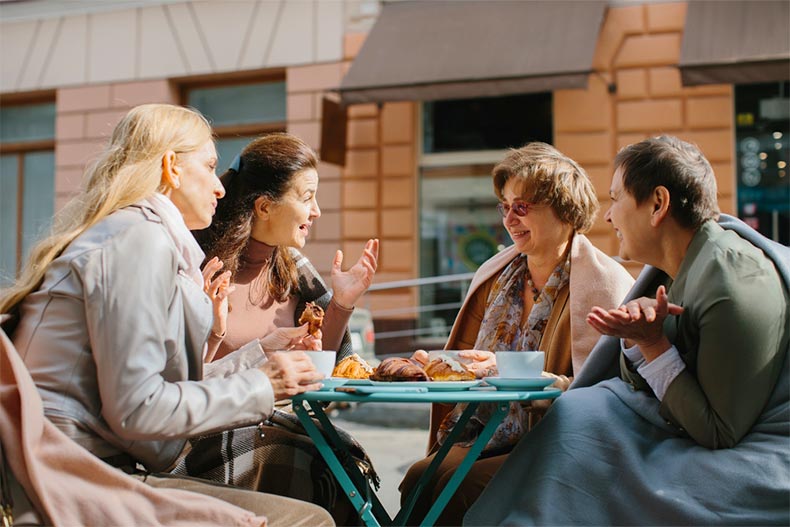 For many seniors, it's important to choose a community in a city they love. This is especially vital for seniors who wish to contribute to their communities, travel to other states and countries, and regularly venture outside their neighborhoods. Consequently, here are some specific points to consider as you explore a 55+ community:
Local crime rates
Traffic congestion and patterns
Air quality
Proximity to airport(s)
6) "What type of security does the community have?"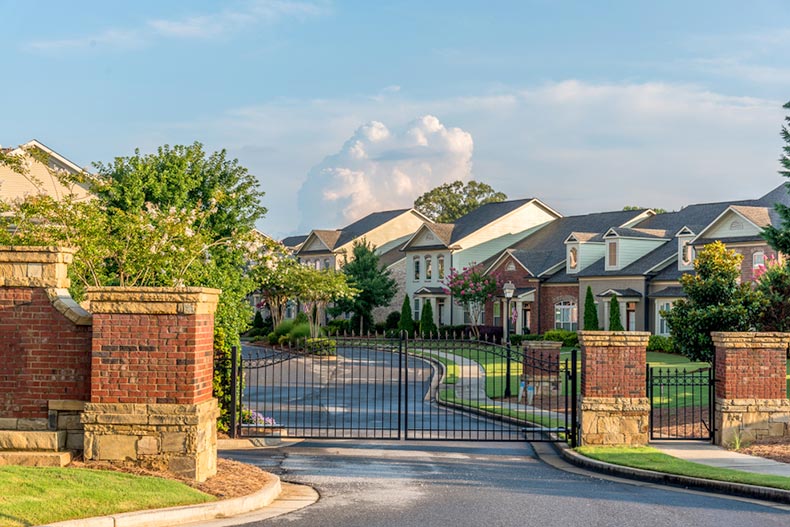 Security remains the number one concern among residents of residential communities. Before you fall in love with a community, ask about the specific measures they take to keep residents safe.
For example, look for communities with a multi-faceted approach to security that emphasizes prevention, swift intervention, and a commitment to using the most effective and innovative security measures available.
7) "What size properties are available for purchase?"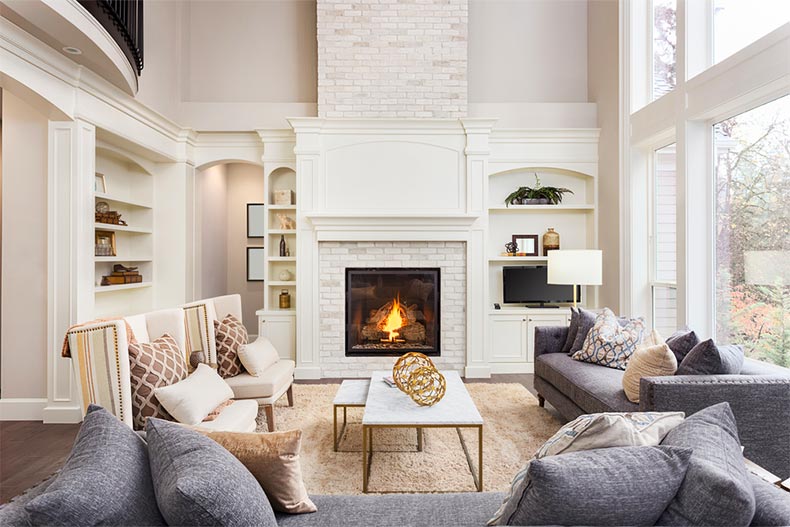 Just because you are relocating to a 55+ community does not necessarily mean you are looking for a studio-sized living space. Today's luxury single-home options range in size from under 1,000 square feet to over 5,000 square feet.
They may have one, two, and three-car garages and feature unique or customizable floor plans. For instance, if you are looking for a minimum of 2,500-square feet, you can immediately exclude those communities whose properties do not exceed 2,000-square-feet.
8) "How many restaurants, shops, fitness centers, and golf courses does the community have?"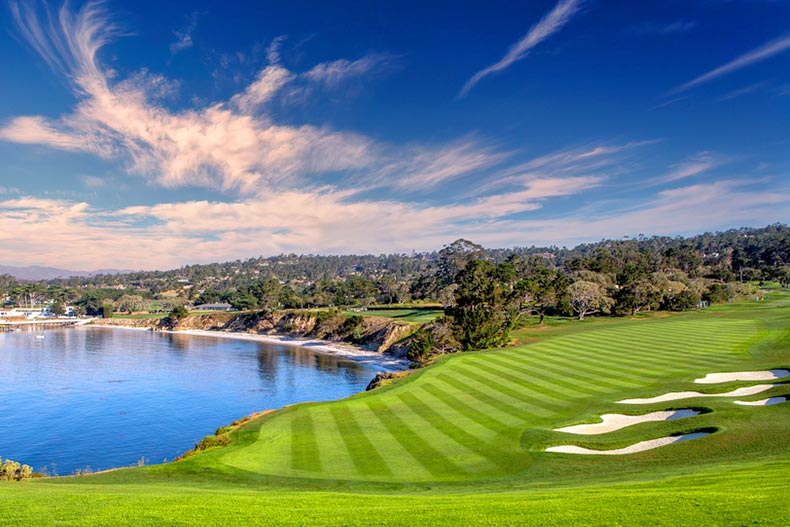 Some active adult communities have more amenities than others. As you compare options, take a look at the dining options, shopping, and sports facilities available to residents.
Don't forget to ask about any notable restrictions. For example, if your children or grandchildren are visiting, do you need to be present with them when they use the pool, gym, or golf course? Most communities have specific policies guiding these scenarios.
9) "Will I have easy access to health care as a resident?"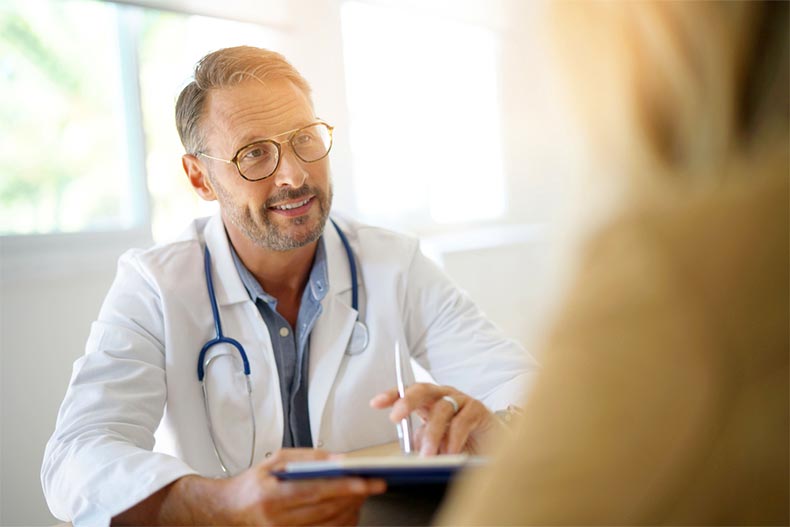 Investopedia recently ranked The Villages of Central Florida as the top 55+ community in the United States. While there were many reasons why The Villages received such a high rating, the reviewers offered a valuable tip to readers:
"The Villages also keeps residents safe and healthy with its own on-site hospital and public safety department, which includes EMS/EMT and fire services." – J.B. Maverick, Investopedia and The Villages FAQ
The Villages is one of a growing number of active adult communities that includes its own hospital. By offering residents easy access to primary care and urgent care services, 55+ communities eliminate hassles related to transportation, traffic, and competition for appointments.
As you review prospective communities, ask whether there is onsite primary care and urgent care available. If these services are not available, ask if there are major health care providers nearby.
What is the key to your satisfaction with a 55+ community?
By now, you can likely see that not all 55+ communities are created equal. By asking the questions above, you can help ensure you choose the best 55+ community for your needs. The key to a satisfying living experience in a 55+ community is to seek the guidance of an industry expert who will help you evaluate available options and select the best living community.
To discover exciting 55+ communities in your area, we invite you to contact us at 800-928-2055 or visit 55places.com. Our experienced team of real estate experts will guide you through the top options in your area and help you make a seamless transition from your current home to a 55+ community. We look forward to helping you make your next move the best one yet!