The world of real estate is filled with specific terms and legal jargon that seem almost designed to confused homebuyers. Buyers have to contend with covenants, escrow, amortization, and a whole slew of other terms that are anything but plain language. Deed restrictions are one facet of real estate that often concern buyers. This guide can help you better understand basic deed restrictions and know what questions to ask your real estate agent when considering a new home.
It should be noted that this article doesn't represent formal legal advice and that many states have unique regulations concerning deed restrictions.
What is a deed restriction?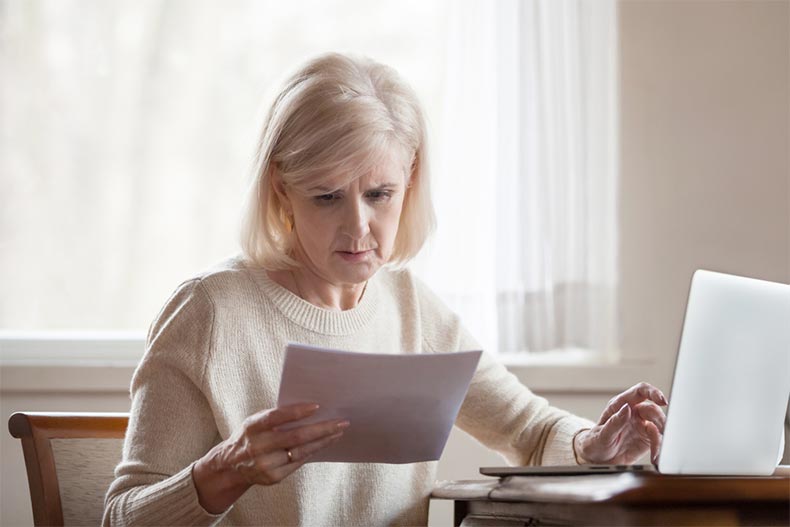 First, let's define a deed. According to FindLaw, a trusted source for legal research and case law, a deed is defined as "a legal document that transfers property ownership rights in real estate" which contains a description of the property, the names of the parties involved with the transaction, and their signatures. This is their most basic form—in short, it's a contract between private parties.
Covenants, conditions, and restrictions (CC&Rs) are commonly found in larger or planned communities. Before the Fair Housing Act (FHA) of 1968, these were commonly used to prevent people of racial, ethnic, or religious backgrounds from purchasing a home in the neighborhood. This practice is now illegal and any very old deed containing such a covenant is unenforceable.
In a more modern context, CC&Rs contain the basic rules of a community. They lay out what you can and, more commonly, cannot do with your property. Restrictions are much more commonly seen than allowances.
While the word "restriction" has some negative connotations, these CC&R's are rarely anything scary to potential homebuyers. Think of them as primarily common-sense restrictions that are in place to protect both the homeowner and the value of their property. While you and your real estate agent should definitely read them carefully, much of it is a lot of standard contractual language containing agreed-upon definitions and community standards.
What do CC&Rs do?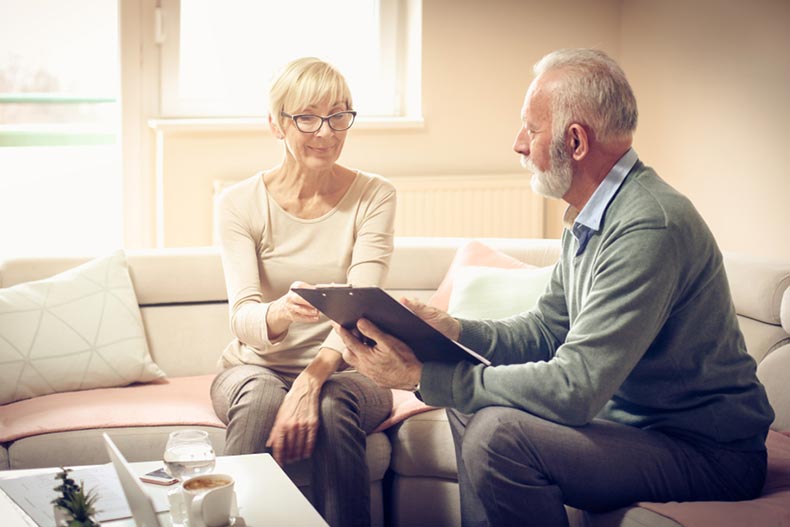 They establish a planned, gated, or condo community.
A lot of CC&R documents set out the legal framework that allows for the establishment of a homeowners' association (HOA). They will lay out the responsibilities of both the HOA and the homeowner, including the financial responsibilities of both parties.
CC&Rs are critical for 55+ and age-restricted communities.
In an amendment to the FHA, communities are allowed to establish themselves as 55+ communities using CC&Rs. This is where the 80/20 rule comes into play. Communities restricting the age of homeowners to 55 and over must, by law, be made up of at least 80 percent of residents over the age of 55. This is all spelled out in the deed restrictions.
The HOA's services are often laid out in a CC&R.
This is especially true for large, amenity-rich communities. You'll often find exactly what the HOA will "cover," from lawn-care to trash removal and community lighting. Read this part carefully as it's very difficult for an HOA to wiggle out of any responsibilities contained in a deed.
What can't a CC&R do?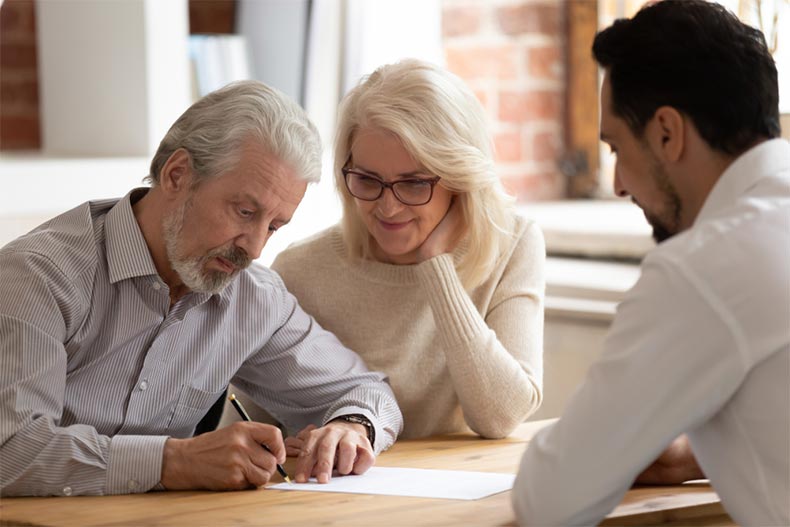 There are a number of things that a CC&R cannot do. If you see any of these listed as a deed restriction, it's probably best to talk to your real estate agent or a lawyer.
A deed restriction may not violate the law. This can rarely come into play with very old deeds that FHA or other local fair housing laws.
The restrictions may not violate zoning law. This is pretty similar to the previous point. These contracts don't supersede local laws or regulations.
The deed may not violate the Americans With Disabilities Act (ADA). The ADA allows for reasonable accommodation in housing for those with disabilities. For example, even if your deed forbid alterations to the entrance of a house, you would likely be able to install a wheelchair ramp or lift if needed.
You may be able to void an out-of-date restriction. This one is a little tricky but if, for instance, your older deed forbids installation of a backyard fence but you notice just about all of your neighbors have fences, you may be able to show this deed restriction is out-of-date and therefore invalid.
Common Deed Restrictions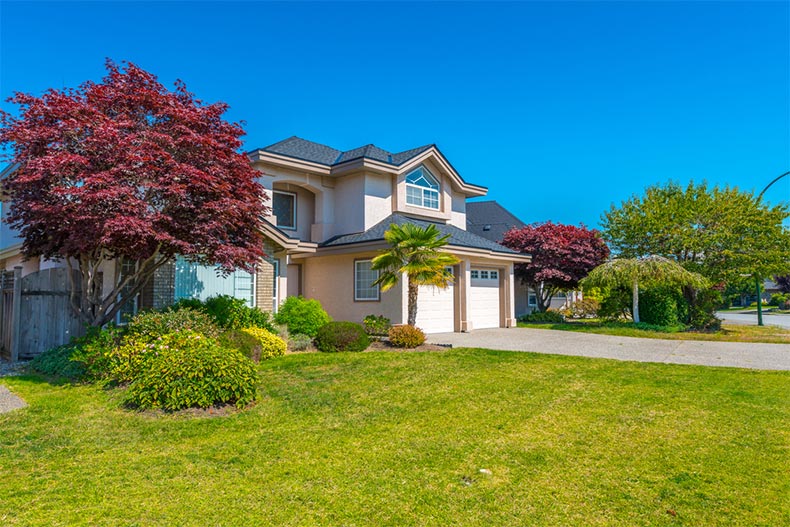 Land Use Restrictions
These are found in the vast majority of CC&Rs. They rarely get as specific as regulating what ornamental plants you may plant, but they do restrict what you may do with your property. Typically forbidden are things like commercial farming (vegetable gardens are usually fine) and the raising of livestock. On the other hand, some specialized communities use their deeds to permit keeping horses.
Subdivision Restrictions
This prevents the homeowner from carving up their property into small, subdivided properties. This wouldn't be practical in most communities, but like most contracts, CC&Rs really get into the detail and spell these things out.
Commercial Use Restrictions
This prevents homeowners from running a commercial business out of their property. This applies to businesses with regular hours and customers coming and going. In most cases, garage sales or selling things on Craigslist are fine. This rule often applies to the storing of things like construction equipment on the property.
Vacation Rentals
These have become common restrictions in recent years, limiting or preventing homeowners from listing their homes on short-term rental sites like Airbnb. We've all seen the horror stories of rental home properties gone awry. These rules prevent these kinds of disturbances in your community.
Quality of Life CC&Rs
These are perhaps the most controversial of the restrictions as they tend to be the most subjective. Many, thankfully, are rather straightforward. You'd be hard-pressed to find a community that will let you keep a rusted pickup truck on your front lawn or add a new wing to your home. Many also forbid long-term storage of RVs or boats in driveways.
Where these get controversial and generate news stories is when they restrict what color you can paint your home or what your mailbox looks like. Look for these in the CC&R documents before purchasing a home because, once you've signed, you've entered into a contract that's difficult to get out of.
The one caveat is some restrictions are so vague that their enforcement becomes fraught if not impossible. But even in these cases, you're likely in for some legal fees to contest a disagreement in a CC&R.
Differences Between HOA Rules and Deed Restrictions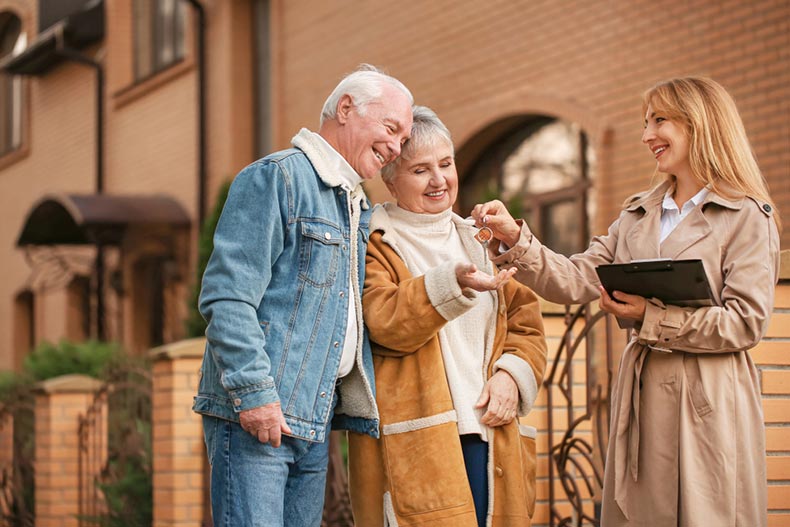 Where things become a bit more complicated is understanding how CC&Rs are different from HOA rules. CC&R rules are basically HOA rules, but HOA restrictions are not necessarily the same as CC&R rules. Confused? Let's break it down.
The restrictions contained in your deed are pretty iron-clad. They are a contract you entered into when you purchased your home and, like many contracts, it's very hard to void a part of it after the fact. You can count on what's in your CC&R being the case for the long term. This includes any HOA regulations spelled out in the deed.
HOA rules and fees, however, are decided on by your HOA board and can be changed by the board at any time with a vote. This is why it pays to pay attention to the business of your HOA board and contribute to its function if you are able to. While they may change the rules at any time, any restrictions and regulations spelled out in the CC&Rs are not able to be changed by the board without some serious legal work.
All things considered, deed restrictions are nothing to be afraid of, and hopefully, this guide has provided a good framework for you to understand some of the legalese contained in the deed and other documents you'll sign when buying a house in a planned or 55+ community. The vast majority of restrictions are to the homeowners' benefit, and they serve to protect property VALUES
( within a community.
If you have any questions about provisions contained in your CC&R, you should absolutely feel comfortable asking your real estate agent for advice or, where needed, seek legal counsel before signing.