Manufactured homes were known as mobile homes before 1976. The name change came with an upgrade in the requirements for building them. As a result, the manufactured homes of today are a far cry from what they used to be. Today's manufactured homes are attractive, roomy, and energy efficient. Yet they still cost less than traditional homes.
The quality and affordability of these homes have made them increasingly popular, especially in the current tight housing market. If you aren't aware of what manufactured homes have to offer, here's a rundown of the important facts.
What Is a Manufactured Home?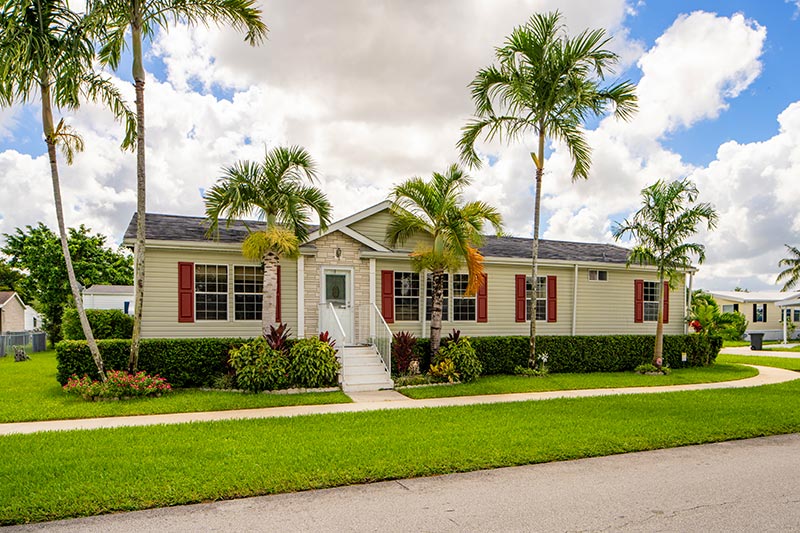 If you have a negative association with old-style mobile homes, there's a good reason for that. Mobile Home Living explains that the industry standards for mobile homes used to be low. This resulted in substandard structures and a reputation for poor quality.
The U.S. Department of Housing and Urban Development (HUD) proposed stricter guidelines on how these homes are made in 1974. Congress approved this new code on June 15, 1976. Thus, the modern manufactured home was created. Although people still refer to them as mobile homes, they're legally considered manufactured homes. This name change emphasizes that these structures are made to higher standards than older mobile homes.
How Are Manufactured Homes Made?
A manufactured home is constructed in a factory and affixed to a permanent chassis. This allows it to be moved to the location the homeowner prefers. They aren't the same as modular homes, which are also built in a factory. Modular homes are constructed in sections, which are then moved to the building site and assembled into a house. A manufactured home leaves the factory fully assembled.
Modern manufactured homes are much sturdier than their mobile predecessors. But the improvements don't stop there. According to Forbes, the current constructions are made to be safer and more comfortable. They're available in a wide range of floor plans, and they feature amenities such as fully outfitted kitchens.
Although the quality of manufactured homes has increased, their price remains significantly lower than what you'd pay for a traditional home. However, that price can go up if you must purchase land for your new home or invest in making your property ready for a manufactured home.
For many retirees, the answer is a manufactured home community. These areas not only offer an affordable place to live, but they can also make a vibrant 55+ community.
The Benefits of a Manufactured Home Community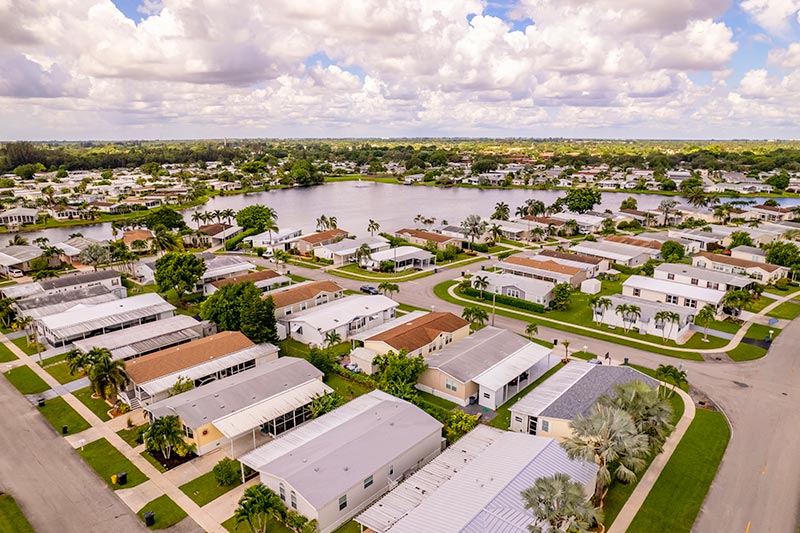 If you're picturing a rundown mobile home park, don't. These new communities are as different as the modern, upgraded homes you'll find there.
A manufactured home community offers unique benefits. First, they solve the problem of finding a space that's appropriate for a manufactured home. The foundation, utilities, and permits are all taken care of. Residents don't have to assemble all the parts of the puzzle to make their homes livable.
These communities also offer the privacy of a single-family home without the high cost. Each home usually has a small yard, allowing space for pets and gardening. Many communities also offer activities and events. This allows residents to get out and spend time with their neighbors. They may also have amenities such as walking paths and pools.
Myths About Manufactured Homes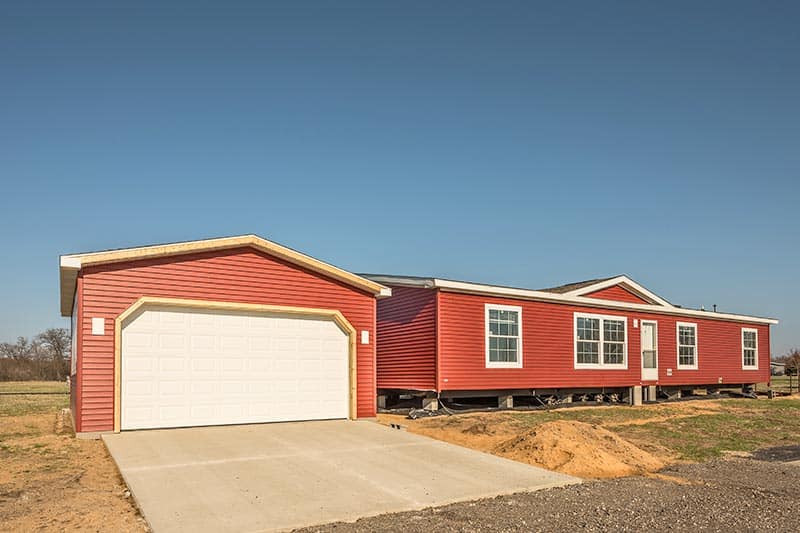 Manufactured homes received substantial improvements in the past decades. But many people still have a negative impression of them. This may be because of the myths that persist about them. Here are a few of the inaccurate beliefs about manufactured homes as well as the truth about them.
Manufactured homes aren't energy efficient.
In the early 1990s, HUD updated the building code to require manufactured homes to meet higher standards of energy efficiency and ventilation. According to New Home Source, the U.S. Department of Energy made additional recommendations to increase the energy efficiency. These changes create homes that are up to 27% more efficient than traditional homes. As an added benefit, the additional insulation also makes them quieter.
They're made to move around.
It's true. Manufactured homes are assembled on a chassis, so they can be transported. However, they aren't designed to move multiple times. The sturdier, heavier construction of modern manufactured homes makes it more difficult to transport them after the initial move.
People "settle" for a manufactured home.
The Manufactured Housing Institute reports that as of 2020, approximately 22 million live in manufactured homes, and 90% are satisfied with their homes. Additionally, well over half of them plan to stay put for at least 10 years. Nearly 40% don't plan to ever sell their home.
Manufactured homes lose value, unlike traditional homes.
The improvements in construction standards mean that manufactured homes stay in good condition, much like traditional homes. In fact, modern manufactured homes appreciate at roughly the same rate as site-built homes, especially if they have a permanent foundation.
They aren't as safe as traditional homes.
Manufactured home safety standards have also increased in recent years. New federal laws boosted their wind resistance, number of smoke detectors required and escape windows. Additionally, fire safety standards around furnaces, kitchen ranges, and water heaters improved. Homeowners can feel confident that their manufactured home is safe and secure.
Is a Manufactured Home Community Right for You?
Today's manufactured homes make them worthy of another look. If you're searching for an affordable housing option, you may find that they meet your needs. Modern manufactured home communities can be a great choice for retirees.
Are you looking for an apartment, a condo, a manufactured home, or a traditional home? 55places has the real estate expert to help you find the perfect 55+ community for you. We invite you to take a look at our website or call us at (800) 928-2055 today.