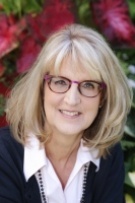 Carol Parker
Windermere Real Estate Bellevue Commons
Lic. #38199 (WA)
Carol is a seasoned real estate veteran with a long, rich history of savvy negotiations and a stellar track record of results. Since 1994, she has excelled in providing superior level service and expertise to her loyal clients. Her consultative approach to real estate begins with a strong understanding of each client's personal needs.
Carol is very professional. She provides the information to you timely and is available quickly via a phone call, email or text.
August 30th, 2019
I found Carol ….. Was well informed about all the properties we looked at. Was very diplomatic and professional throughout the process.
February 2nd, 2018
January 20, 2018 My husband and I were visiting family in the Seattle area from Maryland in August 2017. While visiting we decided to explore relocating to Issaquah, WA.
January 21st, 2018
Showing 1 - 3 of 10 reviews