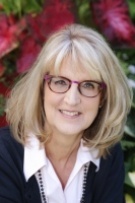 Carol Parker
Windermere Real Estate Bellevue Commons
Lic. #38199 (WA)
The truth is anyone can 'open a door'. What you really want is someone with problem-solving and negotiating expertise. And someone who is skilled at seeing the big picture and able to guide people to achieve what they truly want and need.

Carol believes that every buyer deserves a respectful, professional treatment when searching for their dream home, and a partner who is dedicated to their best interests.
Carol is very professional. She provides the information to you timely and is available quickly via a phone call, email or text.
August 30th, 2019
I found Carol ….. Was well informed about all the properties we looked at. Was very diplomatic and professional throughout the process.
February 2nd, 2018
January 20, 2018 My husband and I were visiting family in the Seattle area from Maryland in August 2017. While visiting we decided to explore relocating to Issaquah, WA.
January 21st, 2018
Showing 1 - 3 of 10 reviews