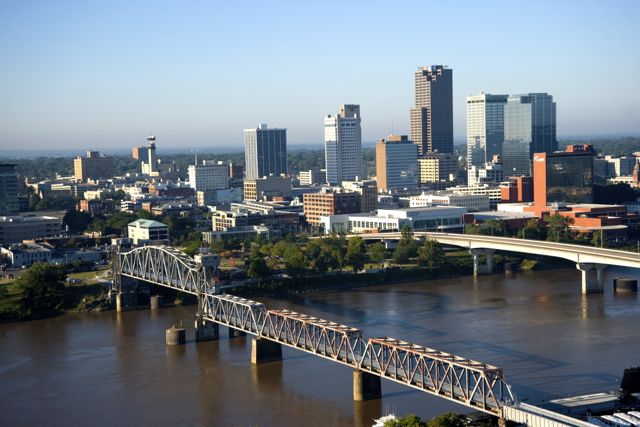 Overview
When most people think of 55+ communities to live in during retirement, Arkansas active adult communities are typically not the first place to cross their mind. However, there are many 55+ active adult communities in Arkansas which offer an abundance of choices, from small cottages and cozy apartments to expansive single-family homes.
Arkansas is a wonderful state to consider for retirement, because of its low cost of living, four-season climate and abundance of natural beauty. Whether your interests are sports, outdoor recreation, art, history or leisure, Arkansas offers an active adult community to suit your needs and wants.

Climate & Geography
Located in the southern region of the United States, Arkansas borders Louisiana, Texas, Oklahoma, Missouri, Tennessee and Mississippi. The Mississippi River and the Ozark and Ouachita Mountains largely rule its geography. The rest of the land is rural and forested. The most populated city is its capital, Little Rock.
The climate is humid-sub tropical with strong influences from the Gulf of Mexico. Retirees and active adults alike, appreciate the four-season climate. Summers tend to be hot and humid with regular thunderstorms and sporadic tornados. Winters tend to be milder in the south.
Recreation, Culture & Entertainment
Whether you are retired or not, Arkansas active adult communities provide a great place to live. The culture is varied and offers exciting architecture, literature, and performing arts. The state is very sports influenced and baseball, basketball, football, hunting and fishing are very popular within the sate. The state tends to have a hillbilly reputation due to its early explorers who were very wilderness savvy.
There are many attractions and activities for active adults to enjoy such as the Crystal Bridges Museum of American Art, Arkansas Air and Military Museum, Buffalo National River, Daisy Airgun Museum, Eureka Springs, and much more. There are also many state parks that are main attractions in the state such as Historic Washington State Park, Powhatan Historic State Park, Davidsonville Historic State Park, Pea Ridge National Military Park and Prairie Grove Battlefield State Park.
Arkansas is the largest US producer of rice, broilers, and turkeys and is a top producer for cotton, pullets and catfish. Due to the vast forests in Arkansas they also play a key leader in lumber production. The state's nickname The Natural State was used in the 1970 s to attract tourist and has since been a key factor in the state's economy.
Cost of Living & Taxes
Active adults and retirees benefit from the fact that Arkansas is ranked the 7th least expensive state as far as the the cost of living when calculated in 2013. The median home prices are much less expensive than in the rest of the United States and property taxes tend to be relatively low. As far as taxes go, the state has the 14th highest state and local tax burden of any state. There is a 7% income tax and a 6% state sales tax. There is no federal, state or private pension exemption for retirees, but there is a $6,000 exemption.
Healthcare
Arkansas ranks 49th in overall health and reports many incidents of premature death, infant mortality, and cardiovascular deaths, and occupation fatalities compared to the rest of the US. It typically tends to be ranked low due to high obesity, smoking and sedentary lifestyle rates. Arkansas is home to many hospitals and the UAMS Medical Center is highly ranked in cancer and nephrology. The Arkansas Children s Hospital is also ranked nationally for pediatric cardiology and heart surgery.