6 Communities in Northern Arkansas
View All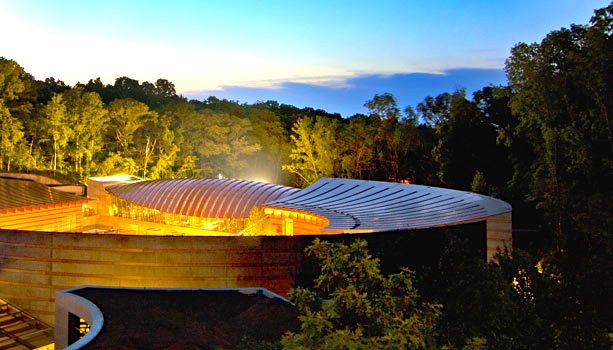 Overview
Northern Arkansas has been a growing retirement destination for its charming views, mild climate and low cost of living. 55+ residents and active adults love living in this region for the wide variety of recreational opportunities, outdoor adventures, historic sites and great shopping. The area is rich with history and strong culture influences from both the South and the West.
In addition to an abundance of attractions and activities, North Arkansas' 55+ communities allows homeowners to get more for their money. The median home price is half of the national average, making it ideal for 55+ residents. Northern Arkansas is home to many desirable retirement communities that are sure to offer a home style, size and price for nearly any homebuyer.
Climate & Geography
Active adults and retirees enjoy living in Northern Arkansas active adult communities for its humid subtropical climate. Some of the areas also experience a humid continental climate as well. The Gulf of Mexico and the mountains influence most of the weather. Summers tend to be hot and humid while winters are mild and dry.
The iridescent Beaver Lake and the stunning Ozark Mountains define most of this area. Northern Arkansas is home to many vibrant cities that are ideal to retire in such as Bella Vista, Eureka Springs, Bentonville, and Rogers. In 2010, Money Magazine ranked Rogers as one of the Best Places to Live.
Recreation, Culture & Entertainment
Retirees and 55+ residents of Northern Arkansas love living in this state for inspiring surroundings and its continual growth in becoming a leader in business, sports, tourism, and culture. The region offers unique and historic downtown areas and it has grown to be a top destination for the arts. Architecture, literature, fine arts and performing arts are a huge part of the culture here, as well as sports
Northern Arkansas is rapidly growing and is one of the most dynamic regions in the United States. Active adult residents have an abundance of places to explore and attractions to experience. The possibilities are endless with Eureka Springs unique shops and galleries, Springdale s Art Center of the Ozarks, Fayetteville s Walton Arts Center, and Bentonville s remarkable Crystal Bridges Museum of American Art.
Other popular attractions that retirees and 55+ active adults of Northern Arkansas retirement communities enjoy are the Arkansas Air and Military Museum, Daisy Airgun Museum, Mark Martin Museum, Shiloh Museum of Ozark History, and Thorncrown Chapel. Arkansas retirees appreciate the state's natural beauty and all that the area has to offer like hunting, fishing, hiking, golfing, boating and bird watching. The Turpentine Creek Wildlife Refuge, Ozark Folk Center State Park, Pea Ridge National Military Park, Prairie Grove Battlefield State Park, Buffalo National River, Mammoth Spring State Park, Greers Ferry Lake, Blanchard Springs Caverns are just a few of the admired places to relish the state's beauty.
In addition to the state's scenic backdrop, Northern Arkansas fosters an entrepreneurial spirit and is home to many well-known companies such as Walmart, Tyson Foods, and J.B. Hunt. The University of Arkansas also drives the economy and growth of this region. Whether you want to relax and soak in the awe-inspiring scenery, continue your education, learn about the area s history or get adventurous while exploring popular attractions, Northern Arkansas is sure to please.
Cost of Living & Taxes
Northern Arkansas active adults and retirees love living in this area for is reasonable cost of living. It is much cheaper to live here than many of the neighboring states and the cost of living is below the national average. There is a 7% income tax and a 6% state sales tax.
Healthcare
Retirees and 55+ residents are at ease knowing they live close to great healthcare. The state s several hospitals and the supportive government creates an optimistic atmosphere with flourishing healthcare. Some well-known medical facilities include the Mercy Hospital-Turner Memorial, Mercy Hospital Berryville, St. John s Hospital-Berryville, and Northwest Medical Center Bentonville. The Physicians Specialty Hospital in Fayetteville is also ranked number three in the state.