If you are a sports fan at heart, Los Angeles – and the surrounding area – is a dream come true. You can catch home games for a variety of major league sports. Baseball fans can root for the Dodgers or the Angels. For those who can't get enough of basketball, they can see the Lakers and the Clippers play. Football fanatics have the Los Angeles Chargers and the Los Angeles Rams, and NHL enthusiasts can cheer on the Kings and the Anaheim Ducks. The LA Galaxy and Los Angeles FC draw the major league soccer crowds.
While you have your choice of home sports teams to support, the Los Angeles area also has plenty of options for people who like to get into the game themselves. Check out these three Southern California communities that cater to sports lovers.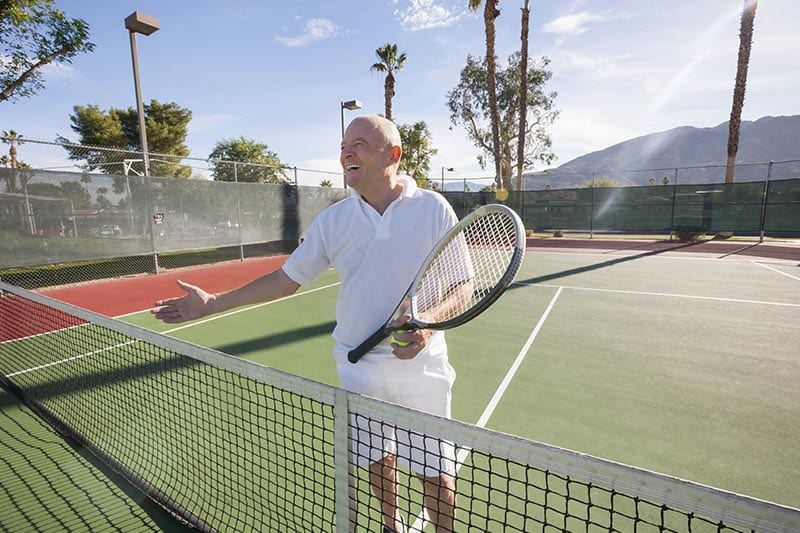 The Gardens in San Pedro is an attractive option for sports fans looking to settle down in the Los Angeles area. San Pedro is about half an hour from LA, making it easy for you to go watch your favorite team play. It is also a beautiful, coastal city with plenty of spots to swim and surf – a big attraction for those who love water sports.
The Gardens community also offers residents plenty of ways to incorporate sports into their everyday lives. The community has tennis courts and a pool. Get to know your neighbors so you can get out on the court to play singles or doubles. If you prefer solo sports, you can get in your laps in the community's pool every day. The Gardens' homeowners' association takes care of all of the necessary maintenance for the tennis courts and the pool. If golf is your sport of choice, this community is nearby several spectacular courses, including The Links at Terranea, Rolling Hills Country Club, and Palos Verdes Shores.
Prospective homebuyers interested in the Gardens will find plenty of attractive real estate to consider across the community's seven different neighborhoods. It has just over 1,000 townhomes built in phases between 1975 and 1983. The homes range in size from 1,211 to 1,815 square feet. Expect to find attractive features like spacious open floor plans, master suites, second floor balconies, and garden views at these townhomes.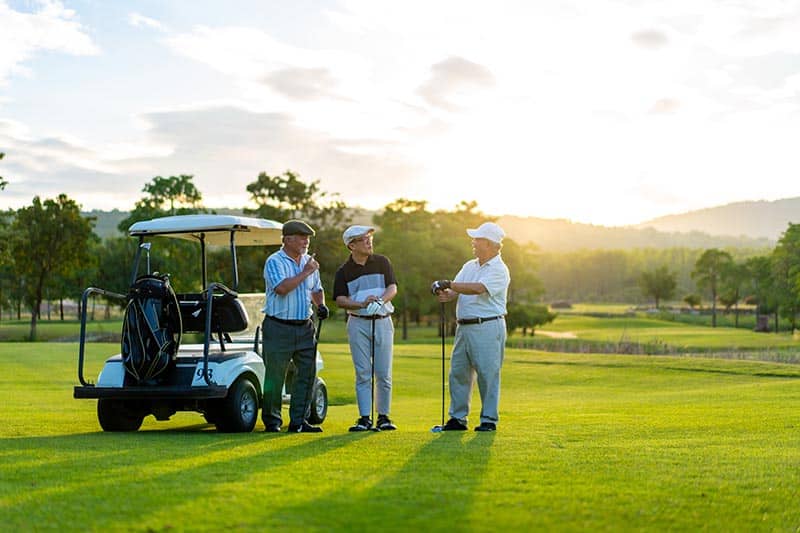 New Horizons South Bay is a sizable collection of condos that could be just the right place to settle down if you are looking for 55+ communities in the Los Angeles area. This community of attached homes is located in Torrance, which is just under a 40-minute drive south of Los Angeles. You'll never be far from the action in LA, and you can enjoy the parks and beaches of this smaller Southern California city.
This 55+ community has its own 10,000-square-foot clubhouse. Inside, you will find a fitness center and a studio for dance and aerobics. Outside, you can get into your game of choice out on the New Horizons South Bay nine-hole golf course, tennis courts, or shuffleboard courts. There is also space to play croquet. After an invigorating game or two, you can cool off in one of the outdoor pools and relax in the clubhouse sauna. If you are craving a different spot to work on your golf game, you can venture out to the Sea-Aire Golf Course or the Alondra Golf Course, both located in Torrance.
New Horizons South Bay's location and amenities make it an ideal spot for many retirees, and it also offers affordable pricing for Southern California. This community is ideal for people who are looking to downsize. Condos start at 950 square feet and go up to 1,133 square feet. Built in the 1960s, these homes have a mid-century modern aesthetic.
The Sol y Mar community lives up to its name. This gated 55+ community gives its residents plenty of sun and sea in Rancho Palos Verdes. This Southern California city is a little less than an hour outside of Los Angeles, making it easy to make day trips to catch a game and enjoy all that LA has to offer. Rancho Palos Verdes residents can also stay close to home to enjoy the beautiful coastline. The city has a multitude of beaches and oceanfront paths for those who like to stay active or lounge by the ocean.
Sol y Mar is an intimate 55+ community with just 60 attached homes. Although a smaller community, Sol y Mar still offers residents e access to plenty of amenities. The community has a clubhouse complete with a fitness center and a demonstration kitchen. But the outdoor lifestyle is where this community really shines. Walk, jog, or bike the scenic trails that wind through the community's 9.76 acres. You can also get a little competitive on the bocce ball courts. At the end of the day, unwind with your neighbors around the firepit. Sol y Mar is also located near Los Verdes Golf Course for those whose minds are never far from the green.
This 55+ community offers newer construction. Development began on Sol y Mar in 2015 and reached completion in 2020. You'll find spacious attached homes ranging in size from 1,550 square feet to 2,332 square feet. The homes come with luxurious touches, including elevator access, granite countertops, and generous coastal views.