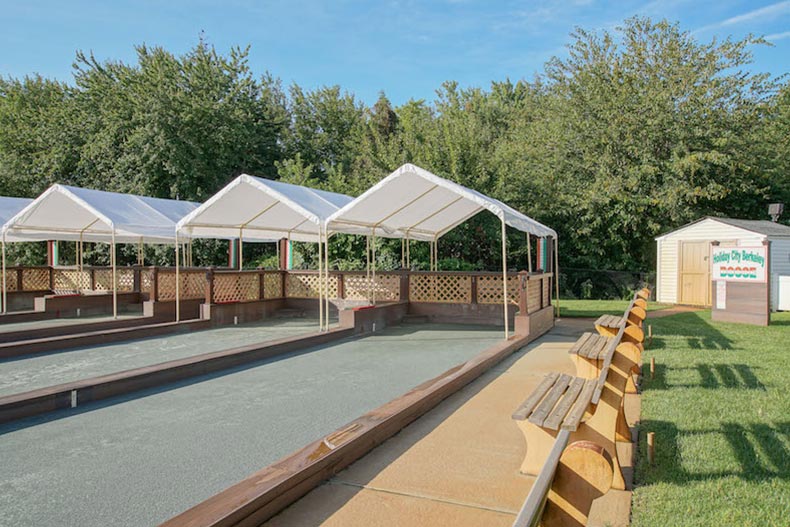 Holiday City at Berkeley is the largest retirement community in all of Southern New Jersey. It's perfect for retirees who want to live among friends in a planned, age-restricted neighborhood with a small-town feel. This development has over 10,000 homes that are split into different sections.
You'll find that Holiday City at Berkeley is affordable too, with resale single-family homes priced from below $100k to the low $300s. It's also located in Ocean County, one of the most desirable parts of the state for retiree home buyers. There's a lot more to like about this place, so here are some good things to know about this popular active adult community.
1. Five Subdivisions to Choose From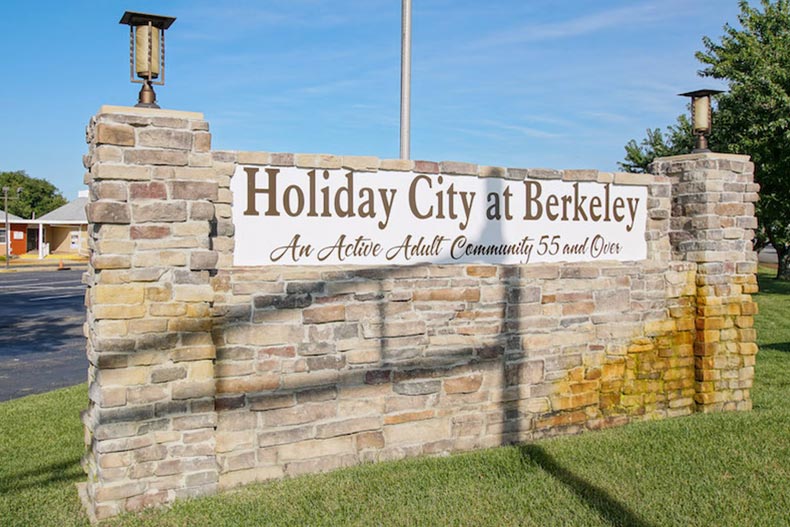 There are five established neighborhoods at Holiday City:
Holiday City Berkeley I & II: 3,236 homes and started in 1969
Holiday City Carefree: 1,600+ homes and started in 1978
Holiday City West: 1,800+ homes and started in 1981
Holiday City South: 2,500+ homes and started in 1985
Holiday City Heights: 1,500+ homes and started in 1988
Each has a separate clubhouse with a swimming pool as well as other amenities like auditoriums, arts and crafts studios, and bocce ball, pickleball, shuffleboard, and tennis courts.
Holiday City at Berkeley's five neighborhoods all have their own homeowners' associations (HOA) that charge reasonable fees to provide for services like lawn care, trash pickup, exterior home maintenance, common area maintenance, and snow removal. The HOA ensures that the residents enjoy low-maintenance lifestyles, without needing to worry about time-consuming chores.
2. The Community Offers Great Value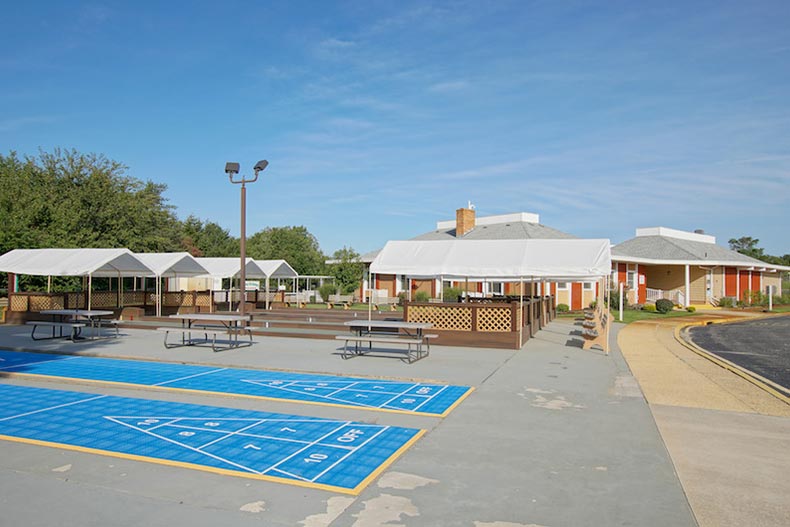 In addition to budget-friendly home prices and low (especially for NJ) taxes, this retirement community offers homebuyers a lot for their money. The lots are private, and many of these comfortable homes have desirable upgrades. The HOA fees cover services that you would have to pay out of pocket in other neighborhoods, plus you have the use of the community bus, which saves on gas.
3. More Than 20 Floor Plans Available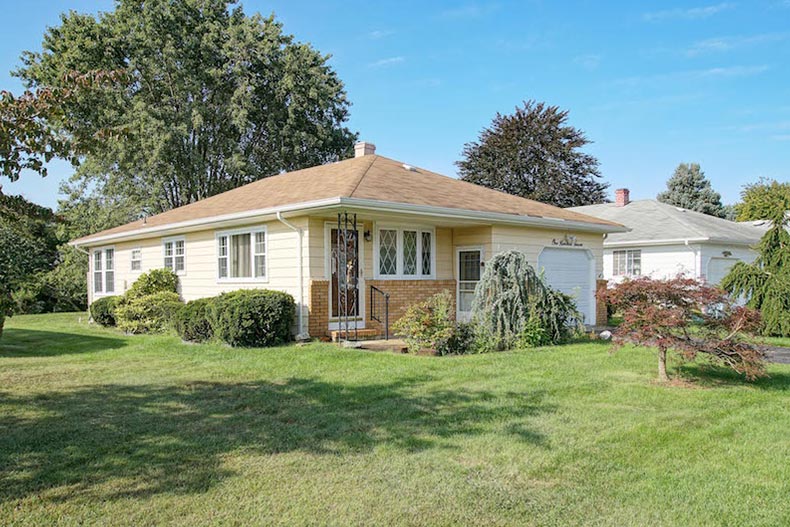 Homebuyers can usually find available homes for sale in different price ranges.
The detached, ranch-style single-family homes were constructed by multiple builders, and range from a cozy 757 square feet up to over 1,800 square feet. They offer one to three bedrooms, one to two bathrooms, and one- or two-car garages.
Becuase Holiday City at Berkley is such a large community, there are usually available homes for sale in different price ranges. Interested buyers can also expect to find appealing options like granite kitchen countertops, stainless steel appliances, central air conditioning, hardwood floors, and updated bathrooms in these gracious homes.
4. On-site Conveniences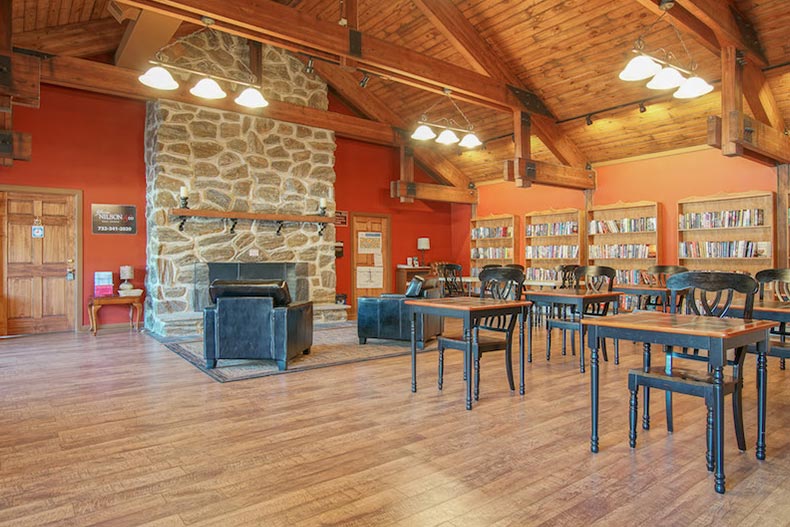 Throughout the community, there are doctors' offices, convenience stores, restaurants, and more.
Throughout the community, there are doctors' offices, pharmacies, convenience stores, restaurants, bakeries, clothing stores, and banks. If you want to run errands elsewhere, there's a community bus that can take you to Shop Rite, Walmart, Target, Lowe's, Kohl's, and the Ocean County Mall. If you need to go to a hospital, the highly-rated Hackensack Meridian Health Ocean Medical Center is just 20 minutes away.
5. Residents Love the Clubs, Events, and Activities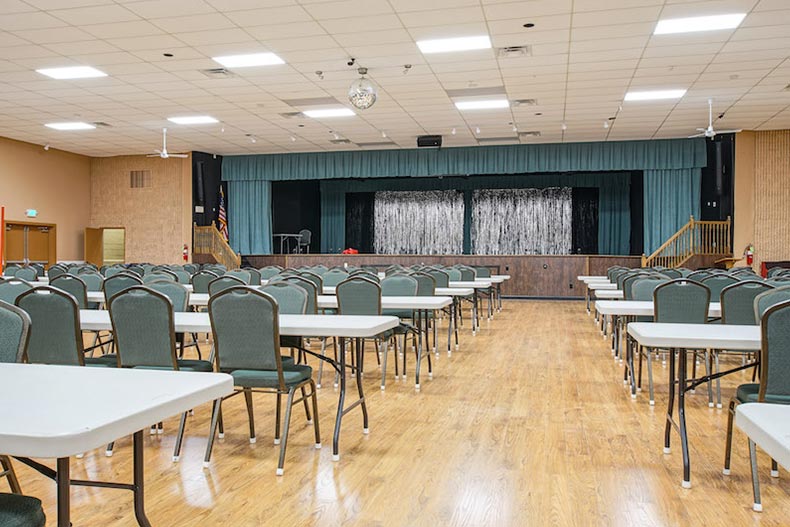 There are dozens of clubs to join here, plus art workshops and exercise classes. Well-attended activities like the Variety & Drama Club, Walking Club, So-Sew Club, Writer's Group, Day-Planners, and the Bocce Club are great ways to meet people and stay socially and physically connected to this vibrant community.
6. Beaches Are Nearby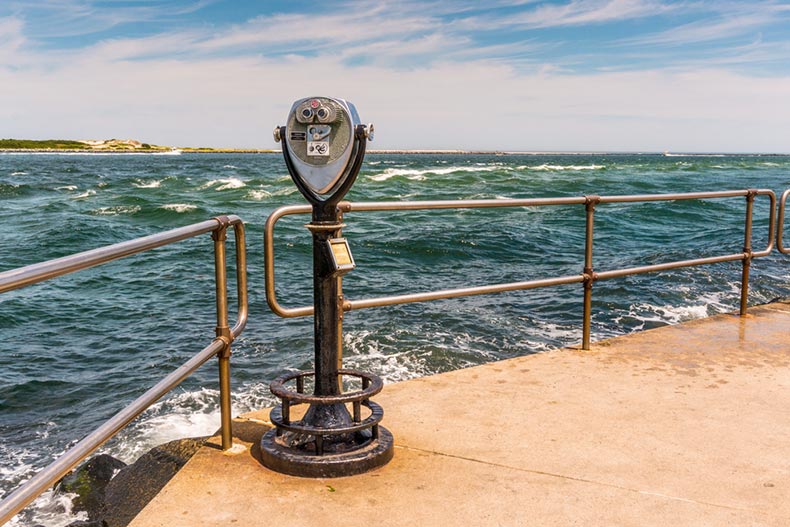 Beautiful nearby beaches include Long Beach Island, Point Pleasant Beach, and Atlantic City.
A prime Toms River location places this community close to Barnegat Bay and many Central and Southern NJ beach resort towns. One of the closest, Seaside Park, is only 11 miles away. Other beautiful nearby beaches include Long Beach Island (30 miles), Point Pleasant Beach (21 miles), and Atlantic City (56 miles).
7. Ocean County Offers Year-round Attractions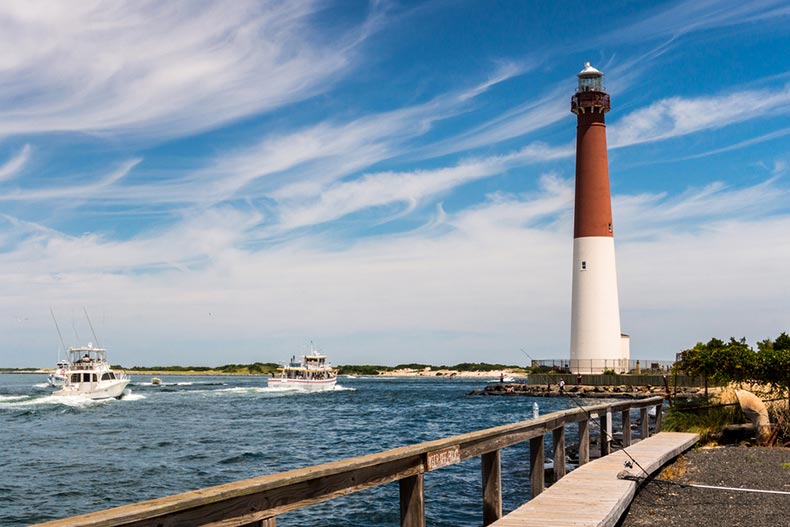 Sure, Ocean County is known for its outdoor attractions; you can golf at a different course every day of the week. Top choices include Eagle Ridge, Bey Lea, and Forge Pond. There are also 27 different parks, including Double Trouble State Park, where you can find a historic village and cranberry bogs. Nature lovers can find opportunities for hiking, biking, fishing, dog-walking, picnicking, and more in these recreation areas.
As fall and winter approach, residents can head indoors to interesting spots like the Albert Music Hall, Surflight Theatre, and Lady Magpie's Tea & Curiosities. There are also numerous movie theaters, local wineries and breweries, shopping hubs, and fun places to take your grandkids like Jenkinson's Aquarium.