With so much volatility in the real estate industry these past few years, many retirees are scratching their heads and wondering, "Is it a buyers' or sellers' market?" Understanding the differences is vital because timing is everything.
Someone who waits too long to list their home for sale when there's a sellers' market might find that prices have dropped significantly by the time they're ready. Just as importantly, a buyer might be at a disadvantage after learning that there's little inventory to choose from, creating unaffordable prices.
The real estate market has always been fueled by supply and demand cycles and for the first quarter of this year, things seem to be in a state of flux. Even though economists and leading industry experts have offered plenty of opinions, there is still widespread uncertainty.
To understand what's really going on, it helps to first understand the differences between these two kinds of markets.
What Is a Sellers' Market?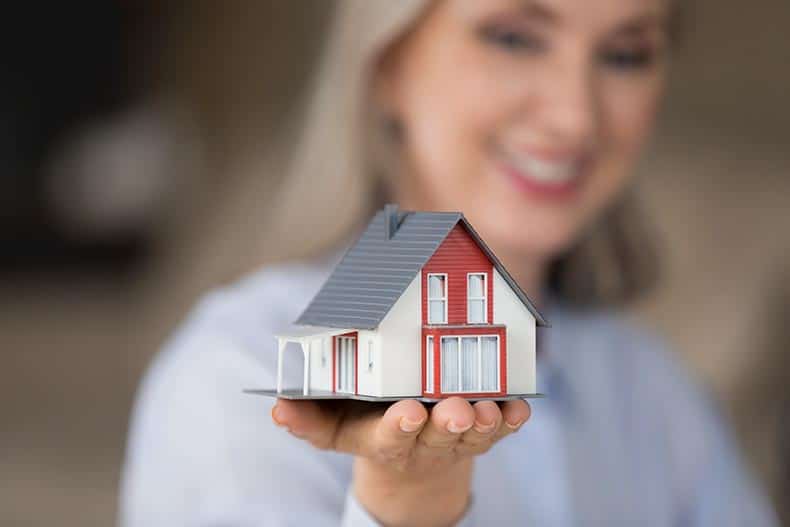 You can tell that it's a sellers' market when the supply of homes is too low to meet buyer demand. When this happens there's more competition for fewer properties, so prices get driven up. Sellers are in the better place and often receive multiple offers; they can often afford to be choosy, preferring buyers who are pre-approved for mortgages, make the highest offers, or pay in cash. Homes tend to sell faster since the competing offers come quicker.
Sellers' markets develop when mortgage prices go down as they have in recent years. Other driving factors include development limits in certain areas, growth in local job markets, and (as with the pandemic) large numbers of people moving out of more developed areas like major cities.  These all drive up demand, which causes prices to rise.
How long does a sellers' market last?
The conditions described above can make the process easier for sellers and harder for buyers, but there's no proven way to predict how long a sellers' market will last. Well-known economists like Homer Hoyt and Henry George claim that the real estate market follows cycles, theorizing that sellers' markets are long and can last from 15 to 16 years.
Should I not buy a home in a sellers' market?
The decision of whether to buy or sell a home should mostly be based on your needs. People who are newly married, getting separated, or must relocate for work might not have the luxury of waiting.
Active adults looking to retire might not feel the same pressure if they don't need to move quickly. This gives them more time to find the home of their dreams. In a strong sellers' market, it might be better to hold off until the supply and prices are more palatable.
Mortgage rates are a huge determining factor for buyers, and although the rates increased in 2022, they've been hovering around 6%. If you look at historical mortgage rate charts, the rates averaged 7% in October of 2022. Mortgage rates were well over 15% in the 1980s and over 10% in the 1990s.
Will mortgage rates dip back down to under 3% anytime soon, or will they skyrocket? Only time will tell.
How can a real estate agent help buyers in a sellers' market?
If you're looking to buy into an active adult community but all the signs are pointing in the wrong direction, there's still a chance of getting a good deal if you work with a real estate professional. Your agent will want to know how motivated you are, will encourage you to get mortgage pre-approval, and prepare you for the current market situation. You'll also need to be briefed on the possibility of bidding wars, high prices, and low inventory. Just as importantly, your agent will explain the urgency of quickly viewing new homes that come onto the market and making solid offers within short time frames.
A real estate agent can also help you prepare a counteroffer ahead of time but in some situations, they'll recommend that you make your highest offer first. Listing agents often ask for the highest and best offers upfront. In addition to the price, sellers might request specific closing dates, no strings attached offers, and all-cash payments. This was the norm a few years ago (as were offers made from buyers who didn't even view properties in person), but things have leveled out in the past few months.
Besides explaining how a sellers' markets work, your buyer agent will communicate with the listing agent to find out what's most important for the seller. This is key information for preparing an offer. If the seller wants to sell the home "as is," you might have to go along with that or risk losing the house. Of course, if the demands are unreasonable or you cannot meet them, don't overextend yourself and wait for something better to come along.
What Is a Buyers' Market?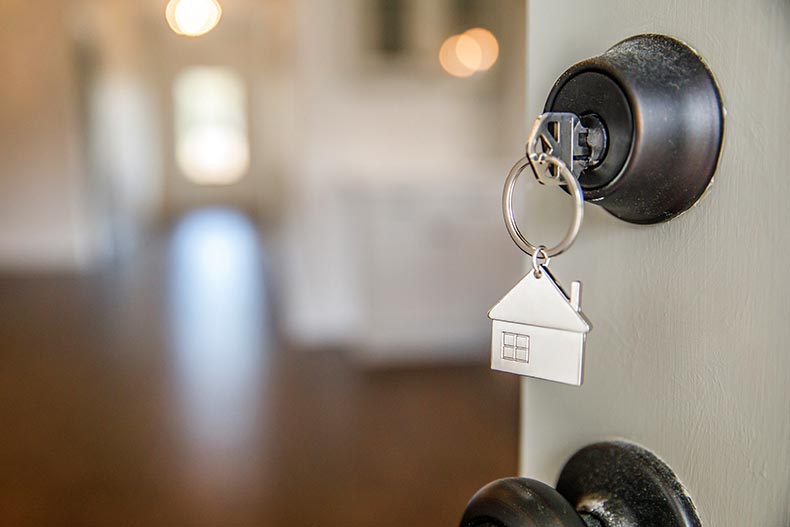 The buyers' market definition is pretty much the opposite of a sellers' market description. Retirees who are looking for new homes benefit from conditions that make it easier to find and purchase properties. The transition from a sellers' market to a buyers' market can be slow, as inventories increase to the point where there's a surplus of homes.
How does this happen? The demand for new homes eventually gets met and naturally slows down. As a result, the inventory goes up and builders have less incentive to start new projects. Then, home prices start to fall. In addition to a surplus of homes and low demand, the other hallmarks of a buyers' market include low mortgage rates and homes staying on the market for longer amounts of time. Sellers get put in the hot seat, often needing to make concessions for buyers. Examples include lowering the price, agreeing to make repairs, and negotiating earlier or later closing dates.
How long does a buyers' market last?
Homer Hoyt and Henry George also claim that buyers' markets are much shorter, averaging two to three years instead of 15 or more. This is why sellers are more often in the driver's seat—and perhaps why buyers' markets can become so frenzied.
Should I not sell a home in a buyers' market?
Active adults who are thinking about selling their homes can ask themselves a few questions to help them see if it's a practical decision. If you're not in a hurry to move, you can wait until market conditions become more optimal for selling. But if you've been in your current home for a long time and haven't refinanced recently, you might have enough equity to make up for a lower selling price. Of course if you have to move, you'll have no choice but to face that buyers' market.
How can a real estate agent help sellers in a buyers' market?
A real estate listing agent helps clients sell their properties in the least amount of time for the best prices. They'll tour your home and suggest any repairs or upgrades that might make the house more appealing to buyers. If work needs to be done, they can also recommend contractors and explain the return on investment (ROI) that you might expect.
Your listing agent will also determine a realistic selling price by looking at similar homes in the area that have recently sold. Asking colleagues for opinions is also a common way to seek pricing information.
In a buyers' market, listing agents may be more likely to suggest home staging, which puts the property in its best possible condition. Professional staging companies might be hired, but there can be an ROI on that if the home sells for a better price. In essence, listing agents market homes to as many potential buyers as possible, regardless of the market conditions.
Are We Currently in a Sellers' Market or a Buyers' Market?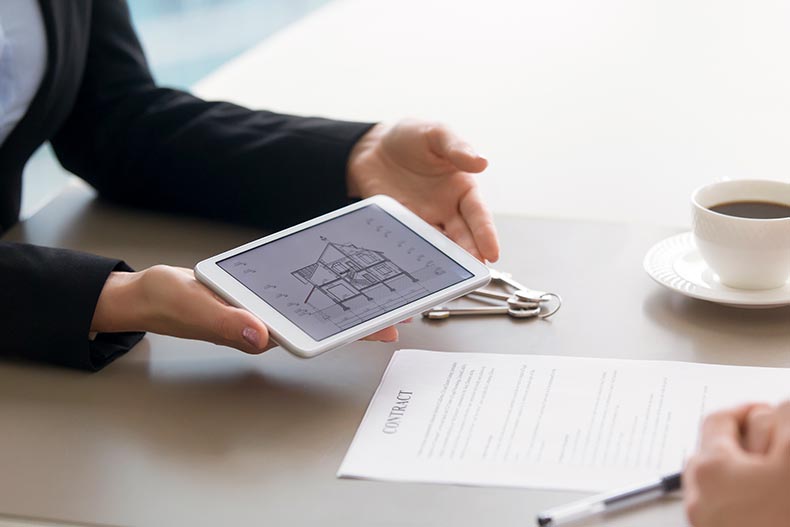 The answer to this question is debatable since there are signs that both sides will be facing less-than-perfect conditions for the foreseeable future. The Federal Reserve increased interest rates to make things harder for buyers, but higher building costs are preventing sellers from reducing prices on new homes.
To drive the point home, the National Association of Homebuilders (NAHB) claims that construction expenses increased 35% in recent years and mortgage rates have doubled.
While builders were able to sell high during the start of the pandemic, about a third have cut prices due to plummeting demand. Options like mortgage rate buydowns (more money paid upfront for lower interest rates) have encouraged some on-the-fence buyers to throw their hats in and start working with buyer's agents. It's expected that the median home price will increase 5.4% next year and continue to do so on an annual basis, but economists are not at a consensus about that.
For now, the country's housing supply is still limited since buyers who were lucky enough to find homes and get low mortgage interest aren't expected to move again soon. And as you know, low inventory equals higher home prices. Still, they aren't as high as they were at the beginning of 2022 and mortgage rates started to drop a bit since December 2022. If mortgage rates go up again, home prices could drop correspondingly.
Is There Going To Be Another Housing Correction?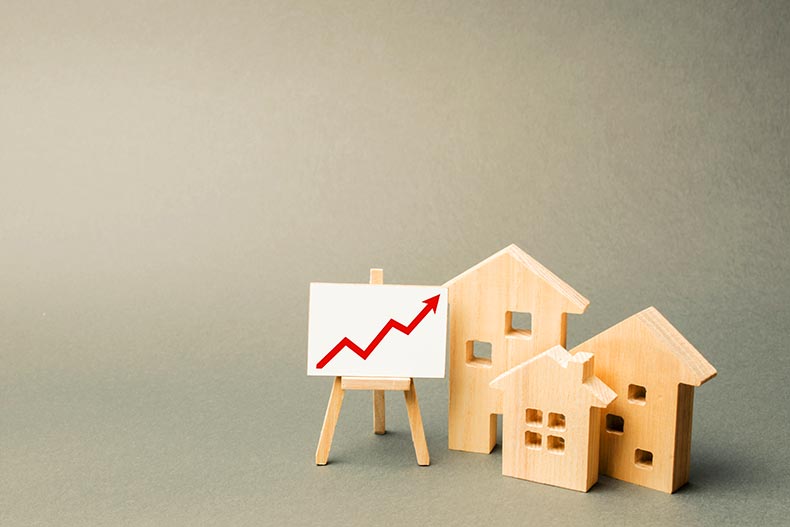 A housing correction happens when the marketplace cannot sustain high prices and self-corrects. On average, this is 10% or less. It's generally a slow process but there have been notable exceptions.
There was a housing bubble in 2008 and approximately 10 million people went into foreclosure from 2006 to 2014. Some experts blamed that situation on easy credit, speculative homebuying, and a chaotic marketplace. Higher mortgage interest rates and decreased supply are slowly returning the market to normalcy, so experts aren't predicting another housing bubble. The intense conditions have passed, and things seem to be slowly moving toward a buyers' market. These cycles can be unpredictable though, and there are no defined timelines.
We could be in a market correction right now, but the conditions are too unstable to know for sure. It isn't easy for housing experts or real estate agents to answer the "Is it a buyers' or sellers' market?" question these days, because of the unprecedented events that impacted the economy in the 2020s.
Besides the pandemic, there have been ongoing nationwide and global political uncertainties, high inflation, recession fears, and fluctuating interest rates. Here are some signs that a housing market correction could be in works:
Housing inventory: The nation's housing inventory still hasn't recovered from 2008 and still has a long way to go, considering the events of the past years. And since demand is still consistent, higher home prices are still the norm. Robert Frick is a corporate economist for the Navy Federal Credit Union, and he stated that December 2022 home sales were impacted by lower inventory, lower sales, and higher prices. It's estimated that the current inventory of available homes is 2.9%, compared to 3.3% the previous month; it was 1.7% in December 2021. And since 70% of homeowners have mortgage rates of 4% or lower, they have little initiative to pack up and move.
New home construction: Data from the U.S. Department of Housing and Urban Development and the U.S. Census Bureau show that building permit applications dropped by 6.5% from November 2022 to December 2022. Single-family construction starts were up by just over 11% during that same period, but down significantly from December 2021. Still, data from the National Association of Home Builders shows a modest increase in builder confidence and that could be a positive indicator for the future.
Homeowner equity: With this slow pace, experts feel that continuing inventory problems will keep home prices on the higher end without a major crash. Some predict a 5% drop nationally in some markets and increases in others. But there's some good news: With so many home purchases in the past few years, today's homeowner equity is at one of its highest levels ever. This means that more people are standing on solid financial ground. This is another sign that there will not be a crash. When crashes do happen, prices drop by as much as 20 to 30%.
Should I Buy or Sell a Home in 2023?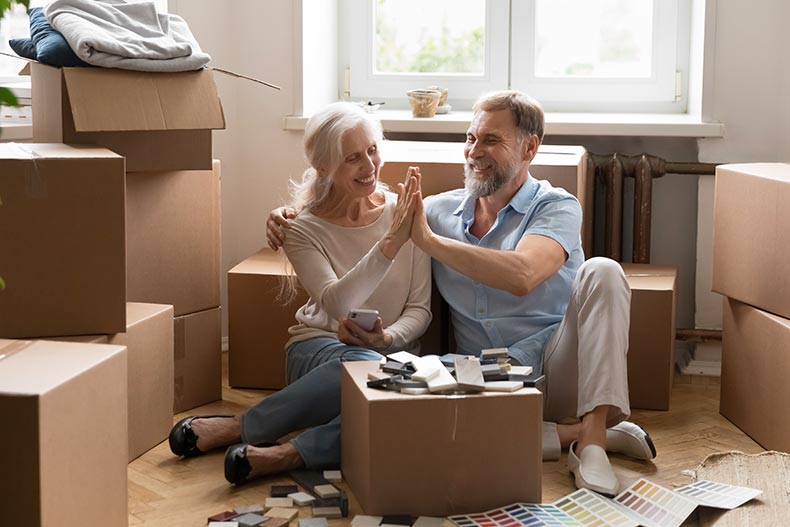 If things continue on course, the previously hot sellers' market is going to cool, not crash. With low inventories and still-high prices, sellers have the advantage—for the time being. Attempting to predict how the market will turn in the coming weeks, months, or years is not a good strategy.
With the economy being so unstable, it might be best to sell before things enter a more downward trajectory. Waiting too long could mean less money in your pocket since prices are fairly stable for now. On the other hand, buyers who hold off in anticipation of tomorrow's potentially lower prices and higher inventories could be disappointed.
In the end, the final decision should be based on your needs and budget. Although countless buyers and sellers make sacrifices for real estate transactions, this can lead to dissatisfaction and unhappiness.
Before deciding if the timing is right, think about what your goals are: Do you want to move closer to your children/grandchildren, meet a new partner, downsize, upsize, or move somewhere that's warm? Are you motivated and ready to make a change? If you're thinking about selling, you'll also want to figure out how much money you need to make and when you need to move out.
Buyers can start narrowing down the area they want to relocate to, determine a budget, and look into getting pre-qualified for a mortgage. Then, when you contact a real estate agent, you'll have answers to most of their initial questions. You'll also get the information you need about the market to make the most educated choices.
55places can help sell your current home and find your next one in a 55+ community. We have a national network of real estate experts who specialize in 55+ homebuying and selling. Our hand-selected agents can help you with local moves, cross-country relocations, and everything in between.  For more information, call us at (800) 928-2055.