Choosing where to retire is a big decision that comes with a lot of questions. One of the biggest debates to settle is the city vs. suburbs. Do you picture yourself enjoying your retirement years in a bustling urban center or in a charming, quiet suburb?
Get to know the pros and cons of both choices to help you narrow down your options.
The Difference Between the City and the Suburbs
Each city and suburb is different. Some cities are smaller with pocket neighborhoods that almost feel suburban. Some suburbs are so big they almost feel like sister cities of the urban metropolises they grow around.
But city vs. suburb living tends to have many notable differences. Cities tend to be dense, urban areas that offer you access to no shortage of things to do, places to explore, and spots for eating and dining. Suburbs offer more sprawl. You can still find things to do, but the lifestyle tends to be quieter.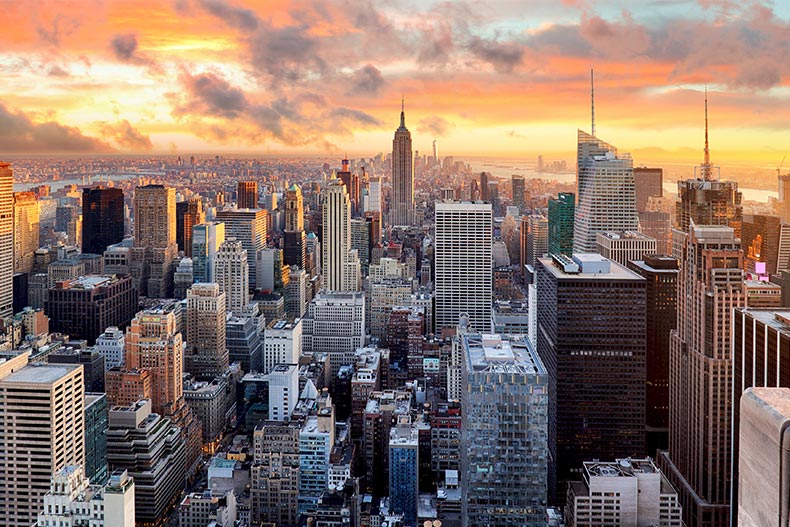 Entertainment and attractions

 – Cities are major cultural and entertainment hubs. Cities tend to be rich in museums, concert halls, sports venues, theaters, and more. On any given day, you will never struggle to find something new and exciting to try.

If you consider yourself a foodie, the restaurants of a major city are also a major attraction. If you want to get Ethiopian food late at night, you'll almost certainly have better luck in a city than in a suburb. You'll have your choice of plenty of different cuisines and restaurant types.
Public transportation

– If you dream about ditching your car in your retirement,

city retirement

might be the right choice. While the quality of public transit can vary depending on the city, most urban areas have some combination of buses, trains, and walkability that makes it easy to adapt to car-free living.

Top-rated medical facilities

 – Cities have big populations, which means a large number of people who need access to medical care. You are more likely to find nationally recognized medical facilities located in a city. Keep in mind you may be able to find satellite locations of those same health systems in nearby suburbs.

A younger population

 – Cities tend to attract a younger crowd. If you find the idea of living in a younger neighborhood invigorating, you might find yourself attracted to the city. Or, maybe you are more likely to find yourself closer to your children or grandchildren in the youthful streets of a city.

Smaller homes – Downsizing holds a lot of appeal for many people contemplating their retirement. Cities are densely populated, which means condos and townhomes tend to make up a lot of the housing market. It'll be easier to find a small, cozy place in a city, leaving behind all of those rooms and a high-maintenance lawn you no longer need.
Traffic

 – If you do want to continue driving, keep in mind that cities often come with traffic. Crowds of other people want to enjoy those same attractions that you love about the city. Plus, thousands of commuters get behind the wheel every day to go to and from work. You might need to practice some patience on the road. Plus, your new, smaller home might mean battling it out for street parking.

Noise

 – Cities are home to thousands of people, and that means noise. You're more likely to find a quiet home on a suburban street. In a city, some neighborhoods are quieter than others, but the noise of traffic and thousands of people simply living their lives is bound to reach out.

Fast-paced living

– People are constantly on the go in cities. They're rushing to get to work, rushing to get home, rushing to get to that night's big event. Some people find this fast pace refreshing, while others prefer to slow down.  

Higher cost of living

. Cities tend to be more expensive. A meal out, groceries, and activities will come with a higher price tag than what you might find in the suburbs. If you're looking to save money in your retirement, this might be a strike against city living in the suburban vs. city debate.

Higher home prices

– A higher cost of living also means higher home prices. Even if you're looking to downsize, you still might find a condo in your city of choice is pretty pricey. This could be a check in the con column for many people who are considering their budget during retirement.

Less green space

– Cities earn their reputations as concrete jungles. The skyscrapers, mid-rise condo buildings, office complexes, and myriad of restaurants, bars, and shops don't leave all that much room for green space. Of course, many cities are home to beautiful parks, but that green space comes at a premium. Living near a park can be more expensive and getting a home with a yard even more so. Plus, visiting one of those precious, public green spaces might mean sharing them with crowds.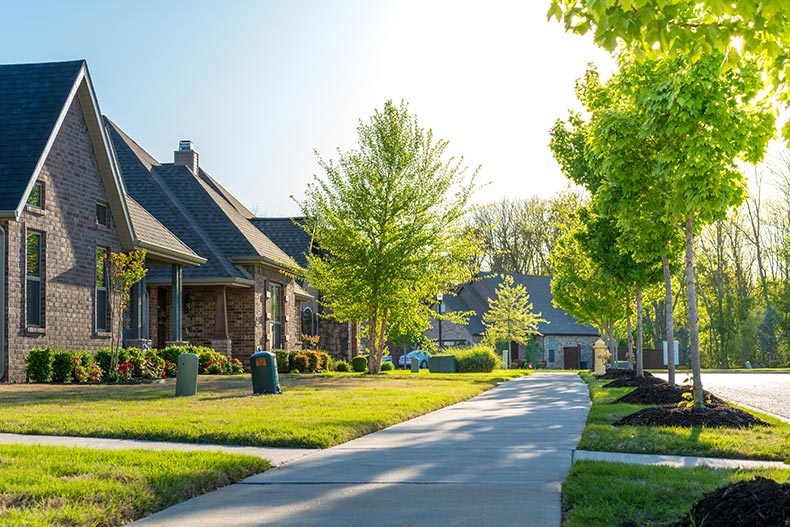 A suburban retirement comes with its own set of pros and cons.
A quiet setting

– Suburbs are less crowded than cities. They are designed to be residential. Homes are built with more space between them. Families tend to gravitate to the suburbs. There might be a busy downtown area, but you can easily live on a solely residential street. You aren't likely to hear late-night party goers coming home or constant traffic while you're trying to enjoy your peace and quiet.

Larger homes

 – With more space to spread out, the suburbs are home to larger homes. If you plan to host family and friends frequently in retirement, the idea of downsizing to a condo or townhome might not be all that attractive. In the suburbs, you can likely find a spacious home with a price tag that fits your budget.

Green space

– If you dream of spending your retirement outdoors, the suburbs may have more allure. You can take your pick of houses that come with yards. You can plan out a garden. Even outside of your home, you'll probably have more access to green space than you would in a city. In addition to parks, many suburbs are home to forest preserves that attract people interested in walking, biking, and birdwatching.

Privacy

– With more space between homes, you have a greater sense of solitude. You can even have a home with a fenced-in yard. With so many people living in cities, it can feel challenging to find ample space to be by yourself.

Tight-knit communities

 – The suburbs tend to attract people who are seeking a sense of community. Cities can be so rushed and crowded that no one has any desire to meet the neighbors, much less get to know them. In the suburbs, you might find people are more inclined to form community bonds. Families and other people enjoying their retirement have opportunities to build relationships and enjoy the benefits of a tight-knit community.

Access to schools

– Family is a big priority for many people planning their retirement years. If you're hoping to settle down somewhere where your children or grandchildren would also be comfortable, access to strong school systems is a big consideration. While you can find schools in cities, your kids might prefer the benefits of raising their own little ones in the suburbs.
Car-dependent

 – Driving tends to be a requirement of living in the suburbs. Some suburbs may have public transit options, but those tend to be much less extensive than systems that serve cities. Suburban sprawl also tends to be less walkable. You'll likely want a car to easily pick up groceries and run all of your other errands.

Fewer entertainment options

– The suburbs are residential areas. Most of the space is dedicated to housing, which means you're not going to find as many options for entertainment. For people who want the chance to go out and enjoy different experiences, the suburbs might seem a little limiting. You still have the option to drive to a nearby city, but your entertainment options just aren't as close to home.

Limited dining and shopping

– You also won't find the variety of restaurants and stores that you would in a city. Suburbs may have a handful of restaurants that can become your go-to favorites, but you might not have as many options to treat your palate to something new. Similarly, shopping will be more limited in the suburbs compared to the city. You might find some boutique stores and big box options, but cities will be bigger and have more spots to shop. 
How Do I Know Which Is Right for Me?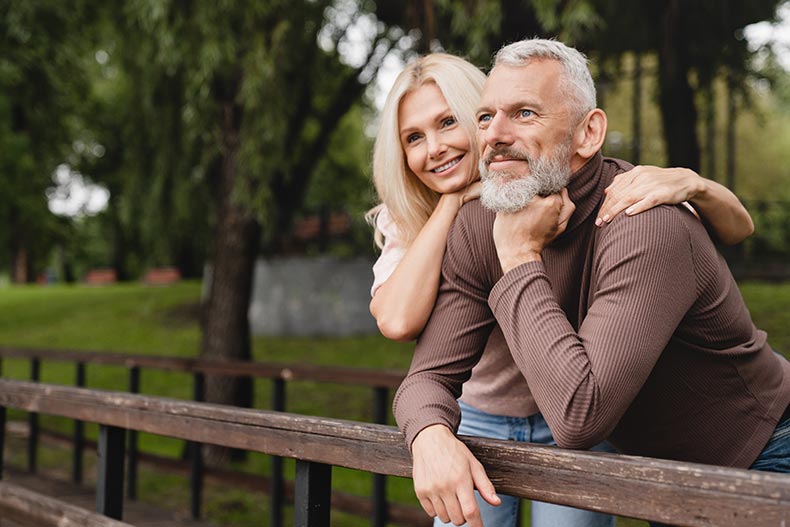 The answer to the city vs. suburbs question is really up to you. You can ask yourself a few questions to help yourself decide what is the best fit for your retirement.
What do you value the most in your retirement?
Think about how you want to spend your time during retirement. If you envision spending the majority of your time going out, trying new restaurants, and experiencing new things, the city might be the right fit. If you're picturing a quiet retirement with access to plenty of green space, the suburbs could be beckoning.
What is your budget for retirement?
Budget is an important consideration for many people during their retirement years. If you're looking for a lower cost of living and more affordable homes, you may want to start your search in the suburbs. If you're comfortable with a higher cost of living and looking for a smaller home, living in a city could be right for you.
What kind of home do you want?
The surrounding area is an important consideration, but so is the home you buy. Do you want to downsize? Do you want more room to host friends and family? Do you want a yard? Do you want some space from your neighbors? Homes tend to be larger in the suburbs. You are also more likely to find a yard in the suburbs, giving you outdoor space and more separation from the neighbors. City homes can be great for downsizing. Plus, no yard means less maintenance. 
Keep in mind, you can still find condos and townhomes in the suburbs and single-family homes in the city. You may just have to look a little harder.
What kind of amenities do you want close to home?
If top-notch health care facilities are a priority for you, you may be attracted to a larger city for your retirement. Major entertainment venues and shopping options may also draw you to an urban retirement destination. If you're more interested in ample green space and community-focused activities, the suburbs may be the better option.
How do you picture getting around?
If you want less time behind the wheel of a car, you might gravitate toward a city that offers walkability and great public transportation. If you prefer driving and don't mind your necessities and entertainment options being a little more spread out, a suburban retirement is on the table.  
Of course, the ultimate decision of where to retire will be heavily influenced by the specific city or suburb.
Where Can I Find a 55+ Community?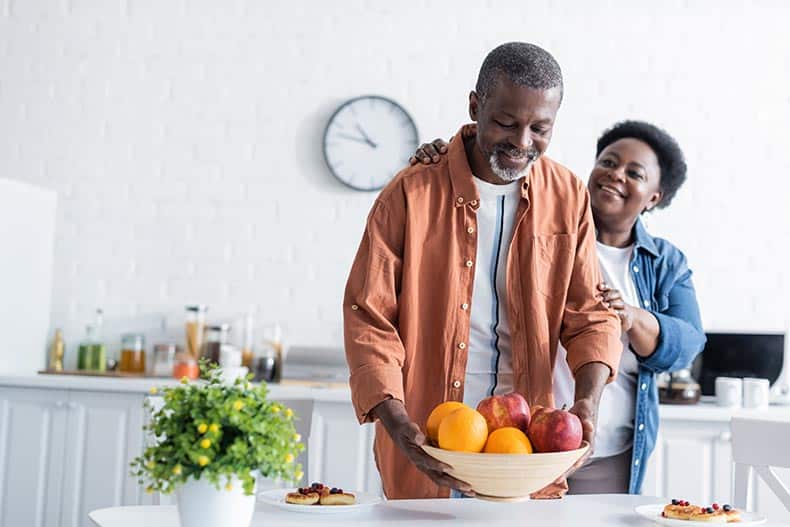 When deciding where to retire, you may find that a 55+ community has it all. These age-restricted communities offer you homes with a wide variety of styles and price points, low-maintenance living, convenient locations, and a myriad of amenities. In many cases, you can find virtually everything you need for day-to-day living within your community.
If you're looking for a 55+ community, you may have better luck starting your search in the suburbs. Urban 55+ communities tend to be fairly rare due to zoning laws, though you can find some options.
Your retirement is all about enjoying your time. When deciding on the city or the suburbs, take the time to carefully weigh the decision and find the right fit.