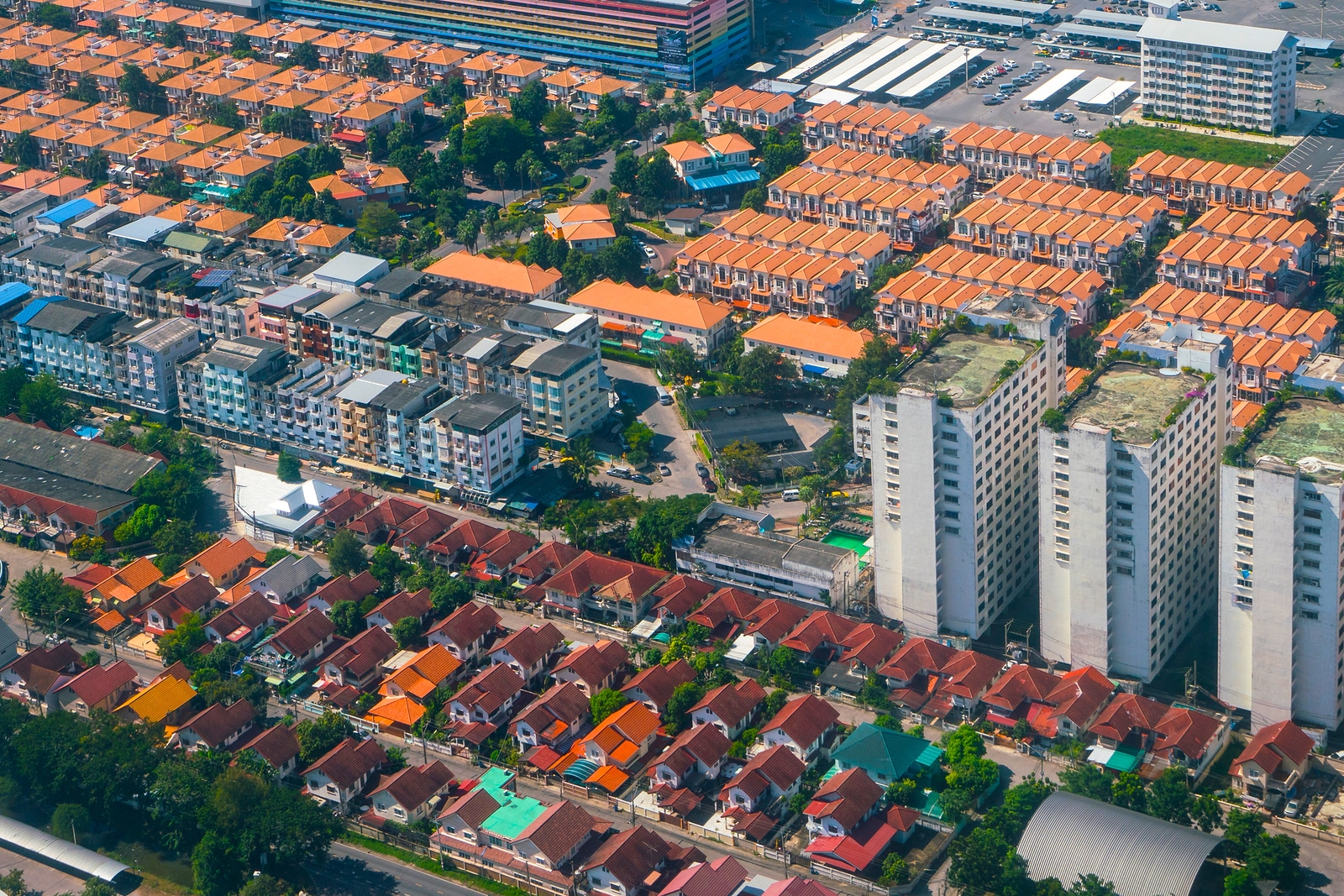 When it comes to choosing your ideal retirement location, you'll probably be flooded with options. Do you choose a suburban environment for more peace, space, and tranquility? Do you go with a city setting that puts you close to exciting attractions and entertainment as well as mass transit options? If you're debating on whether to retire in the city or suburbs, it's important to get all of the necessary information to suit your lifestyle needs as well as help you make your final decision.
A Legacy of Suburban Communities
Sun City Arizona was the first 55+ community in the country and was built in 1960 by Del Webb. It was designed to be a self-contained subdivision and resemble a vacation-style resort. Developed in a large, rural area outside of Phoenix, Sun City Arizona was built around a lavish golf course and several clubhouses. In the coming years, it became the standard blueprint for a majority of active adult communities that followed.
The traditional model of retirement communities included relatively isolated rural environments where residents had all of their amenities within the community, but they did have to drive outside of their gated communities to get to daily conveniences and attractions. These suburban settings were thought of as ideal for retirees because they had the space, peace, and amenities within their secluded gated enclaves.
Because of the success of Sun City Arizona, a majority of active adult communities have been built in rural locations that resemble suburban environments. Most homes are architecturally and stylistically similar in these 55+ communities, which is made possible through the governance of a homeowners' association, which is also common in suburban communities.
Pros and Cons of City Living
Developers built these age-restricted communities in suburban locations because they wanted to provide retirees with a slower pace of life that was far from the hustle and bustle of city life. But new trends have shown that some retirees prefer to retire in the city because they want to be close to family and friends or are still working during retirement and they require access to public transportation options.
While some retirees may continue to work throughout their Golden Years, others just want to enjoy a more active lifestyle. Instead of slowing down, active adults want to experience a more vibrant life because they are no longer tied down to a 9-to-5 job or busy raising children. As empty-nesters, they want to downsize their large, suburban home and explore urban city centers that offer a diverse environment as well as a variety of shopping, dining, entertainment, attractions, and social events that are all within walking distance. Another bonus to city living is the easy access to medical facilities, cultural amenities like museums, libraries, and public parks.
Although city retirement may be more fun and exciting for active adults, it does have its setbacks. For one, retiring in a city often isn't cheap. Retirees may end up paying more money for a smaller home due to its urban location. In a suburban retirement, retirees can typically find more reasonably priced homes that offer a bit more square footage and private outdoor space like backyards and patios.
Those seeking a more urban retirement have no shortage of 55+ communities to choose from. Hill Country Retreat, developed by Del Webb, is located within the San Antonio city limits and provides easy access to the world-class attractions found in this Central Texas city. Want to retire near the heart of American history? The Arbours at Eagle Pointe is an active adult community in Northeast Philadelphia. Las Vegas has no fewer than ten communities within its borders, including Siena, Sun City Summerlin, and Regency at Summerlin.
The Baby Boomer generation is a dynamic one and they have different ideas about what makes a perfect retirement location. Not all retirees want to spend their Golden Years playing golf or pickleball – some prefer walking to museums and art galleries whenever they wish. Retirees who have lived as city dwellers in the past may want to retire in a big city because they are more comfortable with the urban environment, while other retirees may want to escape the noise and activity and settle in a quiet, suburban active adult community where they can enjoy a more relaxed pace of life.
Whether Boomers choose a city retirement or suburban retirement, they are sure to find the perfect setting that suits their lifestyles with the amenities and services found in most communities.