Selling a home can be a daunting task, one that requires a great deal of effort and consideration. As a home seller, you know all too well the feeling of uncertainty that comes with wondering, "How much can I expect to get for my home?" It's only natural to want the best possible price, especially since it can make a huge difference in your financial situation when it comes to buying your next home.
Luckily, there are numerous ways to increase the value of your home without breaking the bank. With a little elbow grease and some TLC, you can make your home shine like never before and reap the rewards come closing day. So don't let the stress of selling get you down—roll up your sleeves and get to work! Your future self will thank you for the effort you put in now.
We've compiled some inexpensive ways to add some serious appeal, and most importantly, value to your home.
First Impressions Count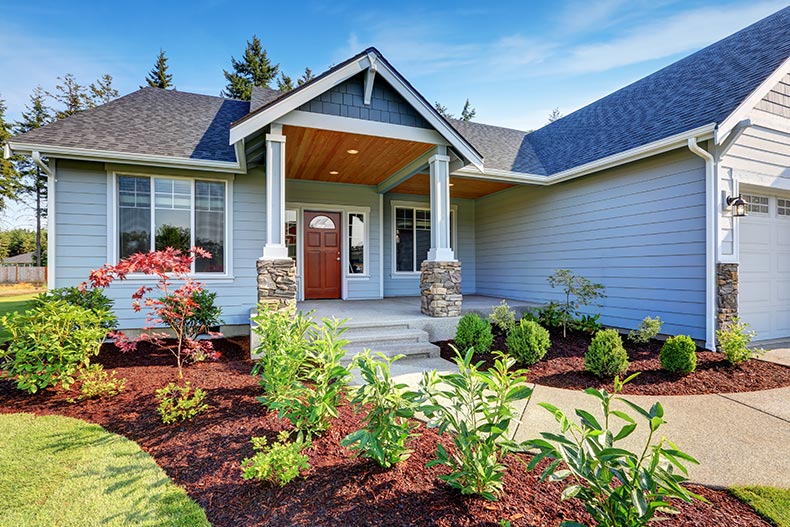 When selling a house, the first thing a potential buyer will see as they pull onto your street is the exterior of your home. This is your chance for your home to make a lasting impression before a homebuyer has even set foot in your house. Thankfully, this is one area of your home where a little bit of planning and elbow grease can go a long way to ratcheting up that selling price.
Trim bushes and remove dead or overgrown plants: This requires little more than an afternoon outside and a few simple hand tools. Your real estate agent should be able to recommend a good landscaper if you need a helping hand.
Keep your lawn neat and well-trimmed: Depending on the season, an application of fertilizer or aerating the lawn will encourage lush growth.
Give your home a pressure wash: If you don't own a pressure washer, don't despair. Most hardware stores rent them. Expect to spend about $40-$50 for a daylong rental which should be plenty of time to wash the driveway, walkways, deck, and even the exterior of the home. You'll be amazed at the difference it makes.
Add a fresh coat of paint: A fresh coat of paint tells a potential buyer that this home has been well-maintained. If you don't have the time to paint the whole exterior, consider at least repainting the front door and first-floor trim.
Use your green thumb: Even if you're not much of a gardener, putting in a few decorative plants is well within the reach of just about everyone. Look for varieties of plants that are low-maintenance and appropriate for your area's climate. The staff at your local nursery or hardware store will be able to help you select what's best for your needs.
Keep It Cheap and Keep It DIY
As buyers cross the threshold through your front door and into your home, they'll be making a lot of quick judgments. In most cases, you don't need to clear out the entire house while it's being shown, but be mindful of the amount of clutter that can accumulate in a lived-in home. Again, there are lots of things you can do to improve your home's appeal without having to take out a second mortgage to afford it.
Do some spring cleaning: No matter the season, it's time to give your home a thorough deep cleaning. Stock up on cleaning supplies, preferably without any powerful perfumes or scents, and really go to town on the whole house.
Channel Marie Kondo: Now is the time to start packing up bags for donation and decluttering your life. Not only will this help with your move, but it'll give the home a more spacious appearance.
Out with the old: Replace old and unsightly light switches and outlet covers, especially if they're dated. You might not notice them, but buyers will. Don't feel the need to splurge here.
When in doubt, repaint: If your interior paint is worn or, shall we say, very uniquely tailored to your tastes, give some serious thought to repainting. Ask your real estate agent or the person at the paint shop for ideas on neutral yet appealing colors. Note: Be sure to paint the walls before replacing switch covers. You can also repaint your cabinets in both the bathrooms and kitchen for a fresh, modern look.
Don't forget the cabinets: If you've been living in your house for a long time, it might be time to replace cabinet knobs and handles. You can find replacements for a few dollars apiece, and replacing them doesn't require much more than a screwdriver and a few hours.
More Advanced Projects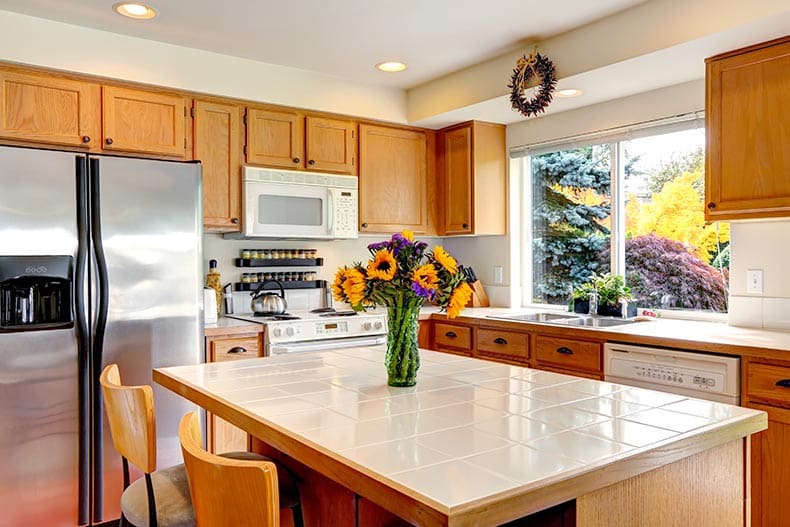 This is where you'll want to consult with your real estate agent. Use their expertise to determine if any advanced projects could really bring up the value of your home. Remember, a higher selling price is a win-win proposition for both you and your agent.
Consider the floor: We don't think about it much because it's under our feet, but take an honest appraisal of the condition of your floors and carpeting. If they need replacing, look for versatile colors—now is not the time to buy into the trends of the moment.
Update first and replace second: If you have a dated bathtub or sink, it may be possible to paint it rather than replace it. For example, you may love the vintage appeal of your avocado-colored bathroom, it might turn off buyers. Look for special paints designed for use on fixtures.
If you must replace, start in the kitchen: We all spend a lot of time in and around the kitchen, and it's an area of the house buyers carefully inspect. If you're going to invest, the kitchen is the most impactful place to start. Choose quality, midrange appliances and go for a middle-of-the-road, modern look with plenty of storage and other smart features.
Selling a house can be intimidating and overwhelming, but it doesn't have to be. With a few real estate tips and an agent you trust, you'll know what you need to do to get the best price for your home in a competitive market. Do your homework, talk to your agent, and be prepared to roll up your sleeves. At closing, you'll most likely find that the hard work was worth it.