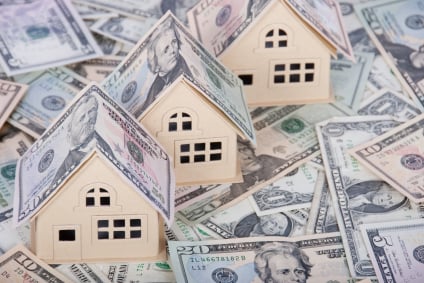 For most retirees, a fixed income means carefully choosing where to spend their money. This is especially important when relocating. Choosing to live in a tax-friendly retirement state may help stretch your nest egg, while heading to a state with higher taxes may be a bigger financial drain than you anticipated.
When it comes to choosing a retirement destination, it's important to look at your entire tax burden. That typically includes state income tax, state sales tax, property tax, estate tax and inheritance tax.
Fortunately, there are many tax-friendly states which also have appealing climates and communities for retirees. Many southern states fit the bill for being both tax-friendly and pleasantly warm throughout most of the year. Georgia is a prime example with a state income tax of just one to six percent and a state sales tax of four percent.
In neighboring South Carolina, the sales tax is six percent and there is just a three to seven percent tax on income. Each of these states also have no tax on Social Security, no estate or inheritance taxes and average property taxes that are less than one percent of the home's value. Other southern states follow the same retirement-friendly trend.
In Alabama, there is no tax on Social Security and most pensions are also exempt. Other income is taxed at two to five percent and state sales tax is just four percent. There is also no property tax for seniors age 65 or better. While Tennessee has a higher sales tax, at seven percent, its six percent income tax is for dividends and interest income only. Salaries, Social Security and income from IRAs or pensions are not taxed.
Further north, Delaware is another low-tax state for retirees. There is no state sales tax, no estate or inheritance taxes, and a credit on property taxes for homeowners age 65 or better. Social Security benefits are not taxed and up to $12,500 of retirement income is exempt for residents over the age of 60.
Retirees who prefer to retire in the southwest can also enjoy tax savings by settling in Nevada. This popular retirement destination has no state income tax, and income from Social Security and retirement accounts is also tax exempt. The state sales tax is high, at 6.5 percent, but there are exemptions for food and prescription drugs.
On the other side, there are some popular retirement states which come with much higher taxes. These states can still offer beautiful places to retire, but you should consider your future tax expenses before relocating. California, one of the country's most popular retirement states, has a tax exemption for Social Security but taxes all other retirement income with a state income tax rate of up to 13 percent.
Retiring to the Midwest can also be tricky when navigating high-tax states like Iowa and Nebraska. State income tax can be as high as 8.98 percent in Iowa and 6.84 in Nebraska. Both states tax retirement income, including a portion of Social Security benefits, and also have inheritance taxes. Although Iowa is phasing out its tax on Social Security.Back on the East Coast, retirees may also want to consider their finances before moving to otherwise appealing states like New York and Maine. The upper level of state income tax tops out at 8.82 percent in New York and 8.5 percent in Maine. Property taxes are also high, although each state has some tax incentives available for seniors.
Assessing a state's total tax burden is just one factor in choosing a retirement destination, but it is a step that should not be overlooked. Weigh tax implications along with the state's other pros and cons to find the retirement location that is best for you.