2 Rental Communities in Nevada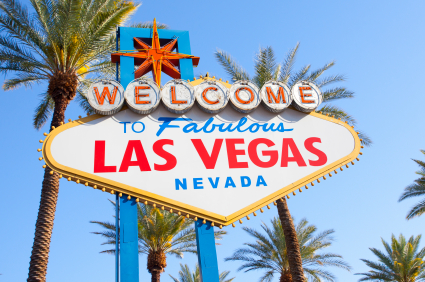 Overview
Retirement communities in Nevada have always been in demand; however, they re more in demand now than ever before due to the state s endless amenities, picturesque desert scenery and comfortable weather. It may be hard to imagine that a state covered by desert and known almost predominately for its casinos and gambling has emerged as one of the top retirement destinations in the country.
While the homes at these Nevada retirement communities are certainly attractive, their amenities and lifestyles are really what draw so many active adults to them. Most of the 55+ communities in Nevada include clubhouses that act as social hubs for community activities and events. They also include swimming pools, fitness centers, hobby and craft studios, ballrooms and golf courses.
From turn-key villas with cozy living spaces to elegant estate homes with golf courses and Las Vegas Strip views, retirement communities in Nevada offer all types of living accommodations. Regardless of your desired living options, you re sure to find a home that suits your tastes in one of Nevada s many retirement communities for 55 and older active adults.
Climate & Geography
Nevada is a southwest state that is bordered by Oregon, Idaho, Utah, Arizona and California. The backdrop encompasses sandy deserts, snow-covered mountains, and grassy valleys. It has more mountain ranges than any other state. The state is divided into three regions: the Columbia Plateau, Sierra Nevada and Basin and Range region.
An average annual rainfall of only seven inches makes Nevada the driest state in the nation. It is made up of desert and semiarid climate areas. Overall the climate is sunny and dry but daily temperatures vary greatly. In the northeast, summers are short and hot and winters are long and cold. While in the west, summers are also short and hot but winters are only moderately cold and in the south summers are long and hot and the winters are short and mild.
Recreation, Culture & Entertainment
Nevada is home to many popular destinations, attractions and world-class entertainment. Las Vegas is the largest city and is one of the main tourist attractions known for its gambling and entertainment. While Nevada is best known for the excitement of Las Vegas, there are many more attractions available throughout the state. Lake Tahoe, Reno and Laughlin are also other popular resort destinations.
The Hoover Dam is the largest man-made reservoir in the world and it one of the most popular and famous attractions within the state. Other popular attractions include Nevada Musical Art Museum, Don Laughlin s Classic Car Collection, Nevada Northern Railway Museum, Virginia City and Great Basin National Park.
Nevada is considered to be one of the fastest developing states. The economy is controlled by cattle and sheep raising, mining, tourism, machinery, printing, publishing, food processing, and electric equipment.
Cost of Living & Taxes
The cost of living in Nevada is quite reasonable in comparison to the national average. Not only has the real estate market for retirement communities in Nevada driven an influx of retirees to The Silver State, but it has also increased the number of 55+ active adult retirement communities in Nevada. This increase in demand and market improvement has made certain areas very affordable for aspiring retirees.
As a result, active adults from across the country, and even other parts of the world, have chosen retirement communities in Nevada as their preferred destinations. Though northerners like the area for its warm winters and dry climate, nearby Californians like the area for its lower prices and less congested active adult retirement communities. Something both demographics like about Nevada is that it boasts no income taxes and low property taxes.
Healthcare
Nevada is ranked 38th in state health status and is home to around 30 hospitals. The state has a shortage of physicians and healthcare providers due to the lack of training programs within the state.