Rhode Island 55+ Active Adult Retirement Communities
9 Communities near Rhode Island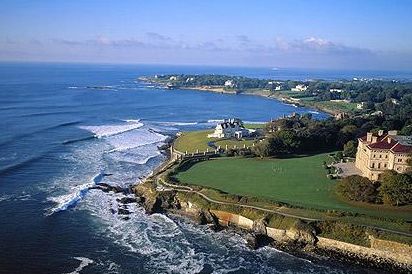 Overview
Rhode Island is a great state for those looking to retire in the New England area. Active adults will find that Rhode Island offers many active adult communities, which cater to the needs of retirees. Nicknamed the Ocean State for the coastal shoreline and numerous recreational activities many residents enjoy summer days at the beach or on a boat.
Climate & Geography
Residents of Rhode Island enjoy a humid continental climate with warm, rainy summers and cold snowy winters. The average yearly temperature ranges from low 80s in the summer to the low 20s in the winter. Rhode Island s precipitation is slightly above the national average with 47 inches of rain per year and 34 inches of snow. With four distinct seasons active adult living in Rhode Island active adult communities will enjoy beautiful weather and scenery all year.
The smallest of all the 50 United States, Rhode Island is bordered by Connecticut to the west, Massachusetts to the north and east, and shares a water boundary with New York s Long Island to the southwest. The state is mostly flat with the highest elevation being 812 feet at Jerimoth Hill. Rhode Island also features many ocean front beaches and over 30 Islands in Narragansett Bay. The state's capital city is Providence and many active adult communities in the state are located in this area.
Recreation, Culture & Entertainment
Rhode Island is a state rich with history and culture. It was the first of the thirteen original colonies to break away from British rule and was also the last to ratify the United States Constitution. Some of the more notable landmarks in Rhode Island include the Block Island South East Lighthouse in New Shoreham, the John Brown House in Providence, and Fort Adams in Newport.
Providence is the largest city in Rhode Island and this is where active adults will find most of Rhode Island s 55+ communities. Founded in 1636, Providence is the oldest city in the United States. Active adult seeking continuing education can find many programs here to suite their interests including Brown University, Providence College, Johnson & Wales University and Rhode Island School of Design. Providence is also known for its strong performing arts. Both Trinity Repertory Company and the Providence Black Repertory are located in downtown Providence.
Active adults looking to enjoy some outdoor recreation have numerous opportunities to do so. Hundreds of smaller lakes offer great swimming, fishing, and kayaking. Great hiking and camping can be found in the Big River Management Area, Beach Pond State Park, and Woody Hill Management Area.
Cost of Living & Taxes
The cost of living in Rhode Island is slightly higher than the national average. Individual income tax is broken into three brackets with a max taxation of 5.99%. Sales tax is also just above the national average of 5% with a tax on goods sold at 7%. Gasoline is taxed at 33 cents per gallon and cigarettes start at $3.50 per pack.
Healthcare
There are 19 hospitals throughout the state. Rhode Island hospital in Providence is a general medical and surgical hospital and is ranked as a high performing hospital. Also located in Providence is the Providence VA Medical Center. Here, veterans receive some of the best treatment in the country. Active adults living in Rhode Island feel good knowing they are never too far from any medical attention they may need.