5 minute read
Answer: On average, it takes 5-6 weeks to move to another state. However, that timeframe may differ for 55+ adults moving into an active adult community.
Moving to a different state can be quite a process. It may take less time if you're downsizing many of your possessions, or it may take longer if you're unfamiliar with your dream retirement state.
Either way, it can be a daunting task, and when you decide to move out of state, there are many factors to consider. Luckily, this isn't an impossible task and a little preparation can make the process of moving across states easier than you think.
Prepare Your Budget Before You Move Out of State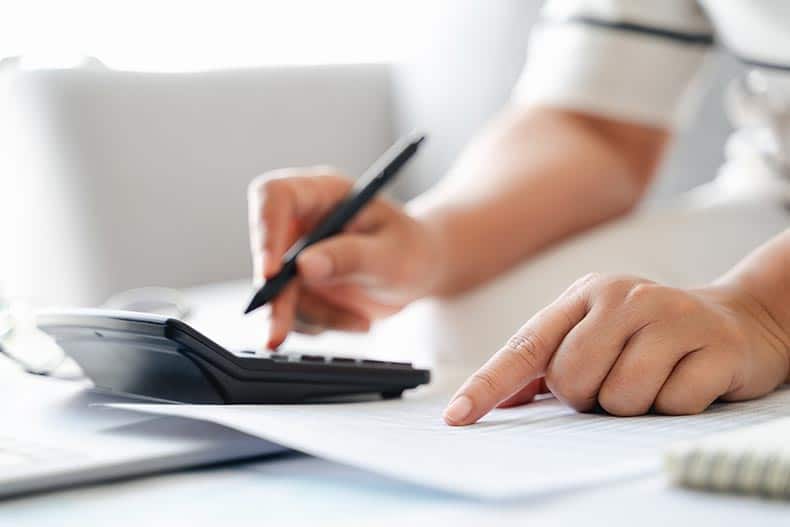 Moving is probably not going to be cheap, so you need to figure out what your budget is before you get started. You'll need to prepare for expenses like:
Renting a moving truck
Hiring movers
Fuel for your vehicles
You'll also need to set aside money in case you have to pay to have your power turned on, file for paperwork, and fund any unexpected expenses that have a way of creeping up.
Determine the Cost of Living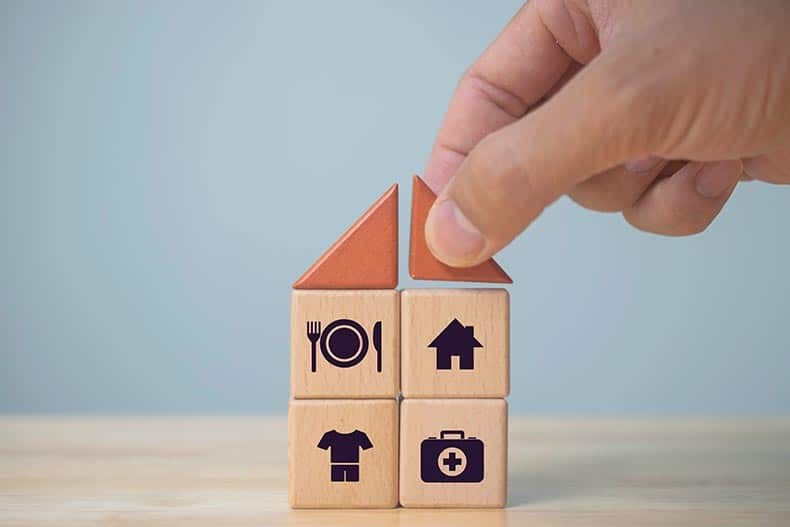 Everyone on social media may be griping about the cost of living, but the truth is that some states are cheaper than others. From insurance to the price of homes to how much you'll pay for bread and eggs, the cost will vary greatly. Make sure that you can afford the state you're moving to before you make the big move.
Find a Job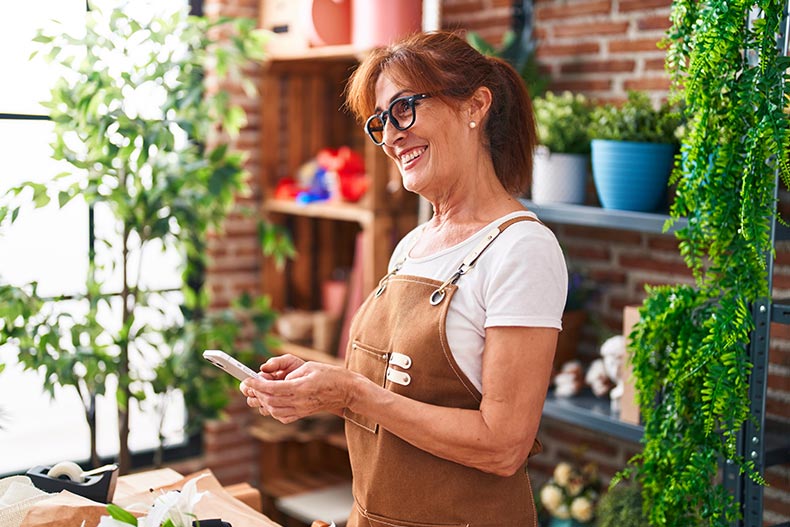 Are you interested in continuing to work? If so, you'll want to have a job lined up before you move. At the very least, you need to make sure there are plenty of job opportunities in your field before you move out of state. If you're happily retired and have no plans to continue working, then just enjoy the search for a new home.
Choose Your New Home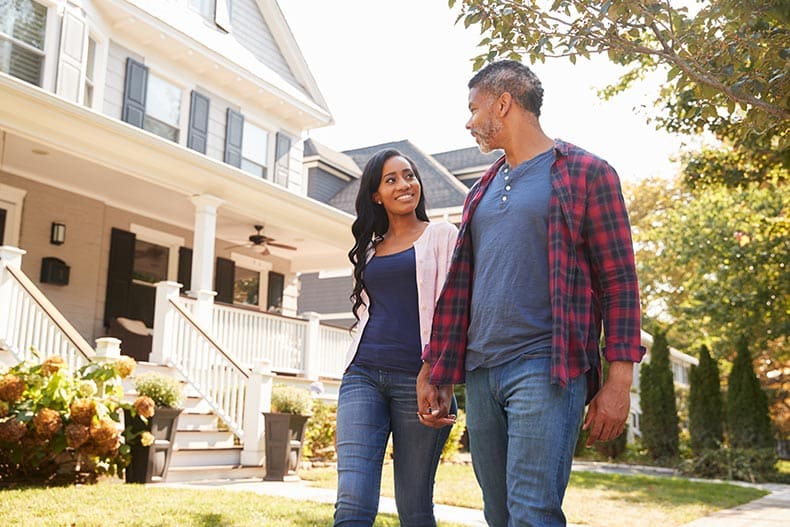 Find a home you're happy with before settling on a state to call your home. Many 55+ communities allow you to tour the community before making a commitment, so take full advantage of this opportunity.
Sort Through Your Belongings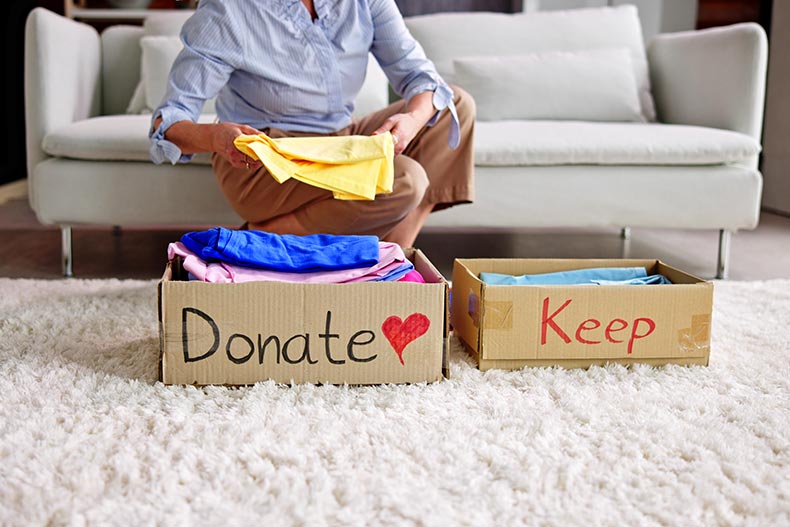 Moving is a perfect time to get rid of some belongings you don't want or don't use. From the odd Christmas presents you never knew what to do with to the kitchen gadget that was all the rage for a month, this is your chance to pass it along.
You can have a yard sale, pass it along to someone who will appreciate it, or even donate it to charity. Whatever you choose to do, just don't drag it along with you when you move out of state.
Start Packing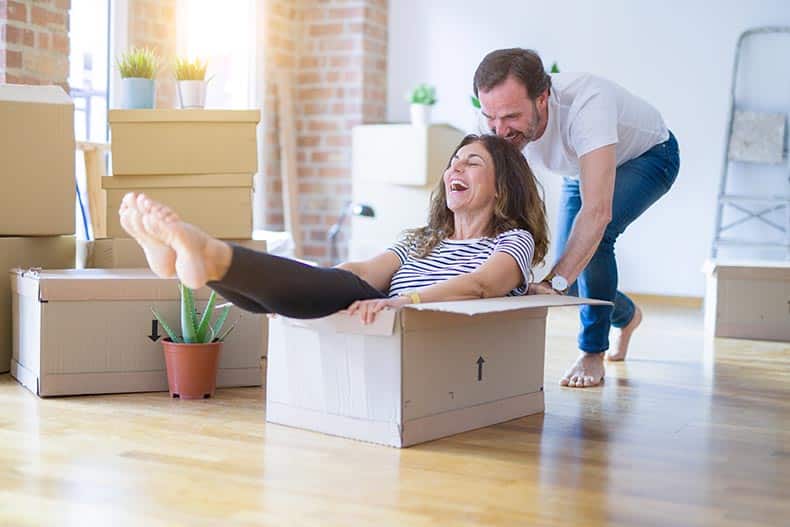 Don't wait until the night before you're moving out of your current home to begin putting stuff into boxes. This is especially important if you're moving out of state because you won't have time to do so the day of.
As soon as you settle on a home, begin gathering boxes, and packing stuff you don't use every day. Filling just one box a day can help make the process less stressful as you get closer to the moving date. Adding labels can help when it comes time to unpack.
Create a Checklist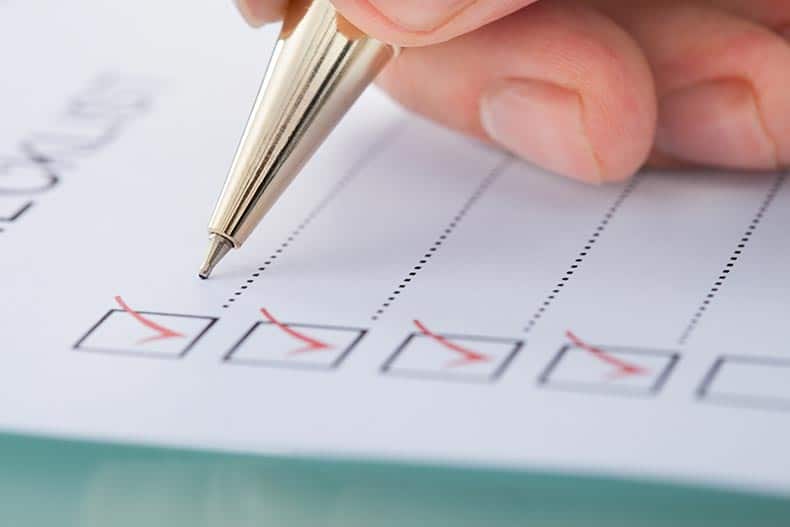 You have plenty of items you'll want. If you have a checklist of the items you're taking along, as well as what you left behind, you won't be pulling your hair out once you reach your destination. It also helps to have a checklist of your to-dos so you know what you've done and what still needs to happen.
Find a Moving Company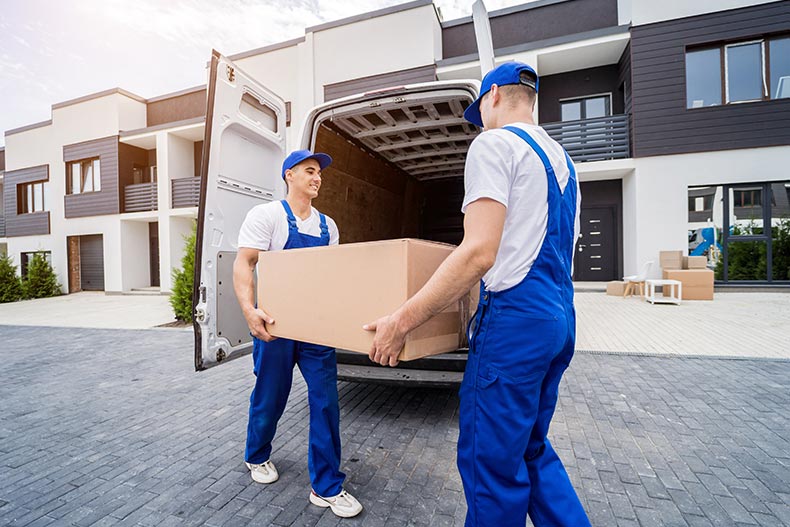 Hiring a moving company can save you a lot of time and trouble. Before hiring anyone, though, do your homework.
To do so, you can:
Ask friends and family who have moved recently
Read reviews online
Interview moving companies by calling them and asking for quotes
You can also check the Federal Motor Carrier Safety Administration (FMCSA) to make sure the moving companies you check out are properly licensed. This can help you weed out scammers from legitimate moving companies.
Another factor to take into consideration is how long shipping takes. This can take anywhere from 7 to 14 days when moving your items out of state. In some cases, you may be waiting for your furniture for at least 21 days. Make sure you're prepared by shipping your furniture ahead of you or planning to rough it for a few days.
Arrange for Travel
Once you have your big-ticket items settled, it's time to figure out how you'll reach your new home. Will it be that epic road trip you've always dreamed of but never had the time to go on? Or are you going to skip all that and fly? Some places even have train travel, so you can go old school.
Get Your Pets Settled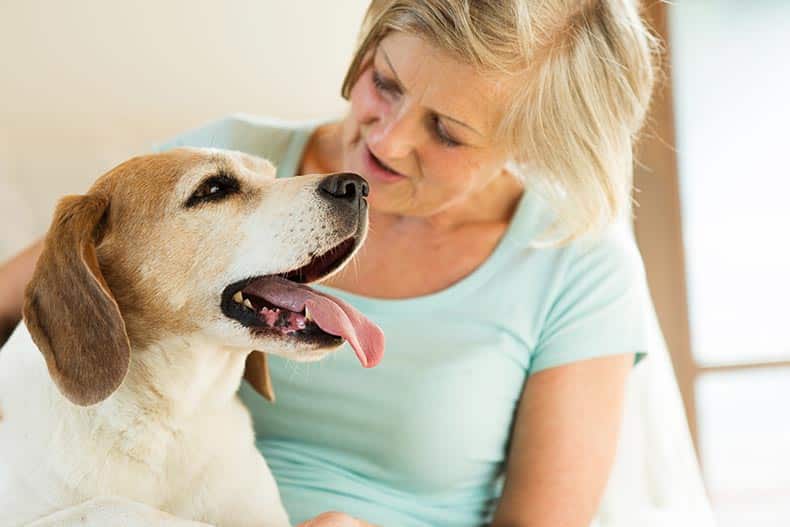 Before you move, make sure your pets are OK. It may be easier to let them stay with a relative while you get the house ready. If you're flying or traveling by car, you can always take them along for the ride.
For pets who aren't good with travel, make sure you speak to your vet first. It's also advised that you have a new vet set up for your pet when you reach your new home.
Don't Forget the Paperwork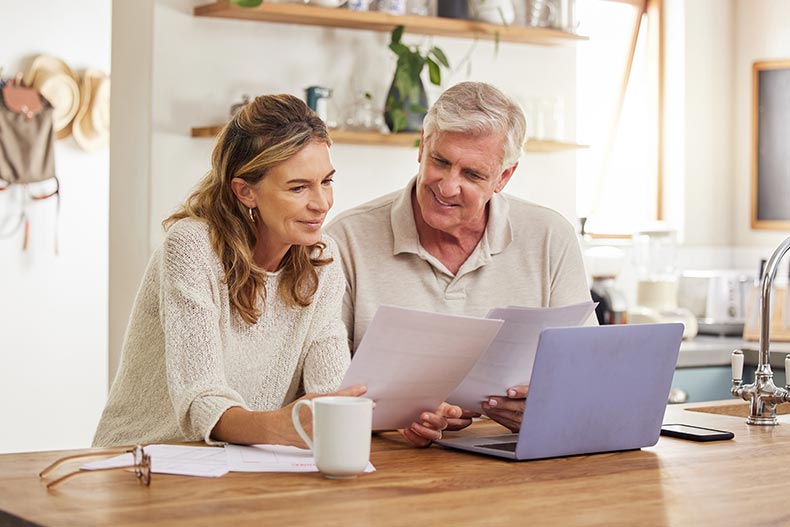 This is probably the most tedious part of moving. It comes with tons of paperwork, like signing for your new home, selling your old home, informing the USPS of your new address and requesting that they forward your mail, and more.
Some paperwork you'll need to do includes:
Canceling your water, power, and other utilities
Turning on your utilities in your new state
Any paperwork your employer may have
Have a Party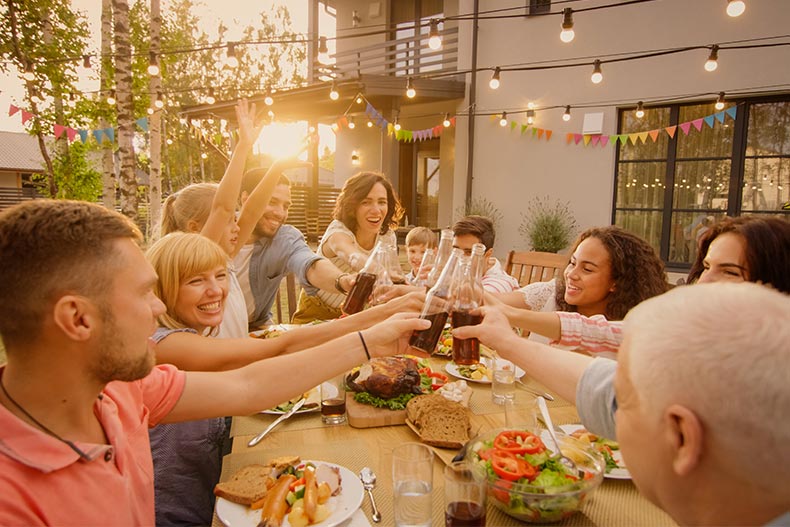 Moving to a new state is great, but you'll be leaving behind some of your friends and family. Don't make it a sad affair, though. Have a get-together to say goodbye in person, and make sure you stay in contact with everyone through social media and have up-to-date phone numbers.
Let 55places Help!
You aren't in this alone. 55places can help! Whether you have a question or need assistance making the move out of state, we're here for you. Reach out to us today for more details.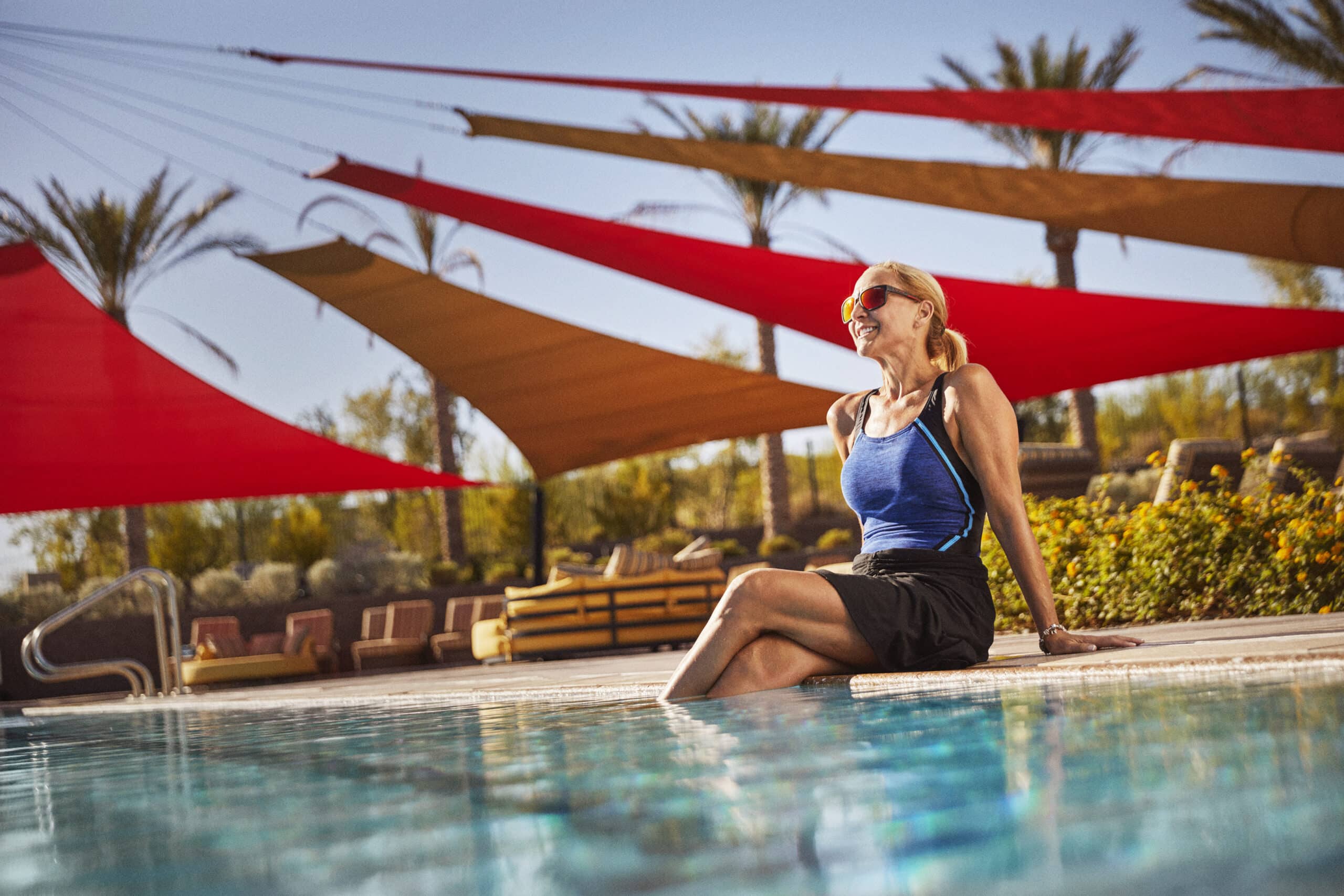 Discover what's next.
To learn more information or connect with a real estate expert, contact us today.