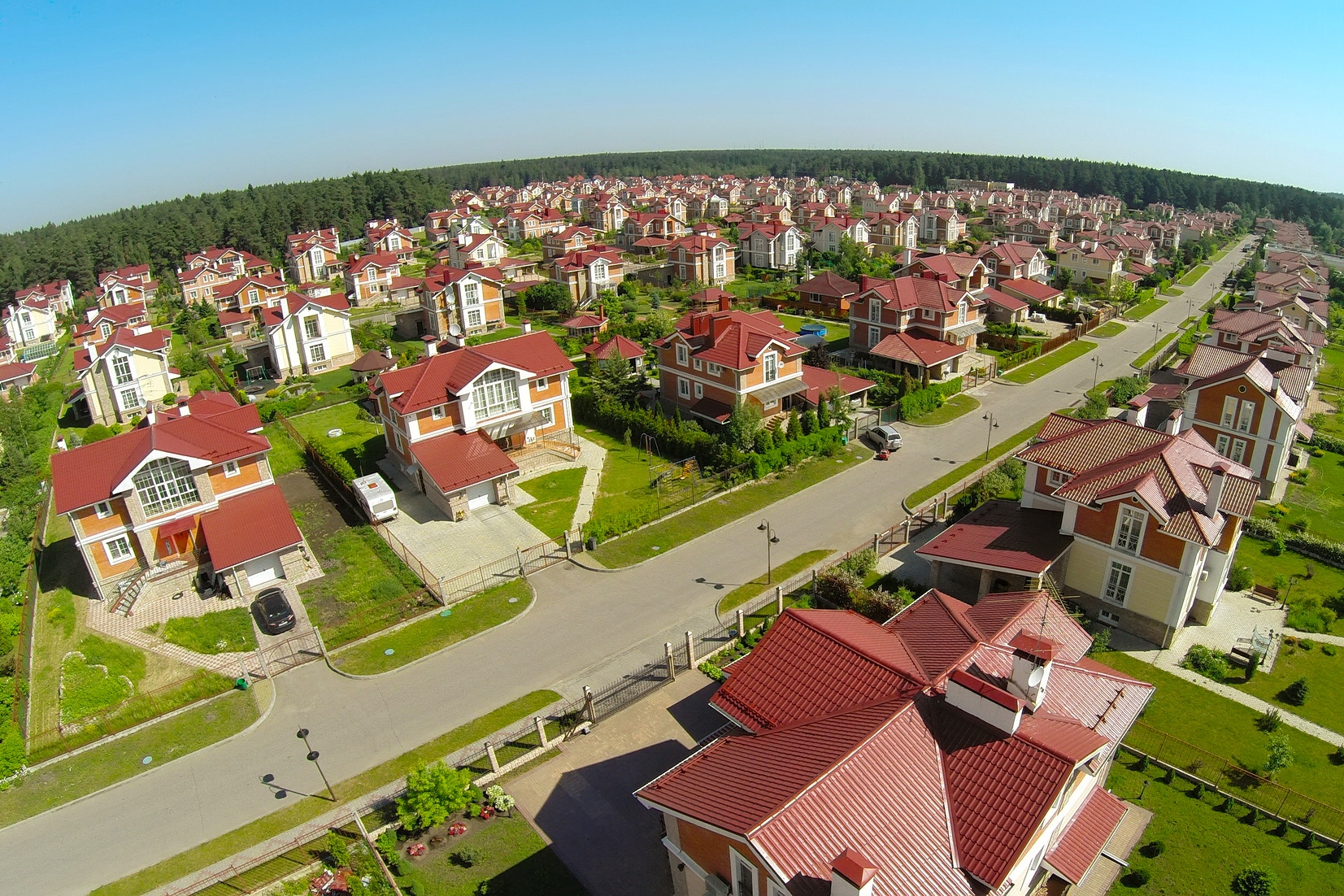 Selecting the perfect active adult community can be a tough decision to make. What's important to you may not be a priority to someone else, which is why it's crucial for active adults to tour several 55+ communities before making their final decision.
With so many active adult communities coming in a variety of sizes and offering different amenities and social environments, it's important that retirees know what to look for when touring a 55+ community that will support their goals in retirement. Do you prefer golf or would rather spend your day swimming in a pool? Do you like meeting new people and getting involved in clubs or would you rather live in a quiet, close-knit setting? If these are just some of your questions, then read below to find out what you should look for when visiting an active adult community.
Community Size
One of the first things you should look for is the size of the active adult community. Across the country, there are tons of communities that range in size from small and intimate settings to massive, sprawling developments. The number of homes typically indicates the size of the community—a 200-home community will have a different vibe than a 10,000+ home community—so it really depends on what makes you feel comfortable. The more homes in a community, the more residents there will be.
One example is The Villages in Central Florida, which will have more than 50,000 homes at completion. Not only does it have a lot of homes, it also spans across three counties, zip codes, and 20,000+ acres. If a large development seems intimidating, then you might want to check out a smaller-sized community that will make you feel more at ease. Charming 55+ communities like Traditions of America at Summer Seat in Western Pennsylvania offers just 133 homes and provides a more close-knit vibe.
Amenities
Amenities are another important factor to consider when searching for a 55+ community. Depending on your hobbies and interests, you should check to see if the community has the amenities that will support your active adult lifestyle in retirement. If you're an avid golfer or want to learn how to play, then you'll want to live in a community that has a golf course or at least some type of golf practice facilities. If you want to spend your days working out, then a state-of-the-art fitness center will suit you best. If you prefer to explore your creative side, then choose a community with an arts and crafts studio.
Generally speaking, the larger communities will offer the most resort-style amenities while smaller ones will offer the basics like a clubhouse, multi-purpose room, or gathering area. If you find yourself not wanting to be too active in retirement, then the latter might be better for you. With so many great amenities found at different 55+ communities, you are sure to find the one that suits your needs best.
Is there an amenity you simply can't live without? 55places.com allows you to narrow your search results to only show communities that offer that specific amenity. Simply navigate to a state's page then click on an amenity on the right side of the page.
Lifestyle
In addition to a wide selection of amenities, active adult communities are known for providing residents with an active and social lifestyle. These environments offer an assortment of activities, clubs, events, and classes that can appeal to all kinds of interests. Some of the larger developments have an on-site lifestyle director who helps plan and organize events like day trips, golf outings, mix-and-mingle functions, or neighborhood welcoming committees. These communities also offer everything from Zumba classes and cooking demonstrations to line dancing and poker nights.
Residents who prefer a less active social calendar can opt for a more tranquil atmosphere in a community that allows them to plan their own events and activities where they can share similar interests with other adults.
HOA
When moving into a 55+ community, it's also important to know about the homeowners' association (HOA). An HOA is a legal entity that oversees a residential community that has a shared space. It can range from streets to parks to clubhouses to golf courses. Nearly all townhome and condo developments are under the jurisdiction of some sort of HOA, as are many single-family home communities. The HOA typically takes care of the overall maintenance of the community, making sure the streets and sidewalks are clean, the lawns are cut, and the clubhouse is taken care of. It also supports the social and recreational amenities found in the community, ensuring that the best amenities are in working condition and being well maintained.
The HOA also protects the property VALUES
( within the community and does so by enforcing covenants, conditions, and restrictions (CC&Rs), which are rules of the neighborhood. Homeowners must follow these rules and regulations that may include grass length, exterior home colors, and extensive interior remodeling.
If the community lacks an HOA, the community might not look appealing to new homebuyers, leading to a decline in property value. Active adult homeowners want to make sure that the HOA takes care of the community and property VALUES
( in order to maximize potential investment and resale opportunities. Also, living under an HOA promotes civic involvement and residents have a more direct influence on the appearance of a community than living in a non-HOA controlled development.